It is vital for you to keep your bank application up to date. Also, any application installed on your device might malfunction if you do not install updates. Updates improve upon the older features and help you access a service with a newer version of the same application.
And sometimes you might have trouble downloading a newer version because your device is not compatible with the new version of the application.
If you want to make direct debit or make a contactless mobile payment, you need your application running at full capacity.
So, if you are having problems with updating your Barclays application, look no further. This article will provide you with the fixes you need.

---
Why can't I get the latest version of the Barclays app?
Short Answer: You cannot get the latest version of the Barclays application because the newer version of the application is not compatible with your device. Or sometimes it is just an issue with the application store or your device. 
Once the applications get updated they cater to the newly released devices and also some of the old devices that are still in operation. But moving forward to the future, these older devices are bound to be left behind.
Software updates introduce new features to the applications. But these new features will not run on the old devices. Because they are bottlenecked by the constraints of these age-old devices.
People who use the old devices have a choice to upgrade to a new device or stop using the application altogether. The latter does not benefit the user at all.
Sometimes, the issue is not that big and might have just been caused due to a bug in the device. This bug might stop you from installing the application. Also, issues with the application store might be the reason. Clearing cache or other tiny fixes helps you solve your issue.
---
Fix: Barclays app update problems
Here are some ways to fix Barclays app update problems. 
Method 1: Update your OS
Operating System more commonly known as OS, acts like a middle-man between the hardware and you, the user. Older versions of the OS of Android or iOS or a Windows device will not let you download any modern update or app. So, you need to download a software update to your device if available.
Step 1: Visit the Settings on your device and search for Software Updates.
Step 2: Once you select it, tap on check for updates. Although, some devices already check for updates and show you the available updates.
Step 3: Finally, if you find any updates download and install them. And then try installing the update, it should work.
Note – If you haven't found any updates, check your device manufacturer's website to see if you will get any updates in the future. Otherwise, you should consider taking a new device.
---
Method 2: Clear cache for the application store
If you are having issues with downloading applications from the application store, there might be a build-up of unnecessary data. You can clear this from the settings.
Step 1: Open Settings on your device. And under applications, you will find system applications.
Step 2: Under the system applications, you will find the Google Play Store or Windows Store, or App Store.
Step 3: And once you select that, under the storage settings you can clear the cache.
Step 4: Then, open the application store search for Barclays and click on update, it should work.
---
Method 3: Download the APK file (only for Android)
APK is an Android Application Package. You can download the APK file from any browser on your device and then install it. You will not need an application store for this.
Step 1: Open any browser on your device and search for Barclays APK.
Step 2: One website named apkpure, will have the file you need.
Step 3: So, search for Barclays and select the application.
Step 4: Before downloading, check the app requirements (they will be the same as you see in the respective app store on your device).
Step 5: After that, select download APK. Once the file is downloaded, you can select install.
Step 6: But before installing you need to grant permissions for your browser to install apps from unknown sources. This permission can be found in the app info of the browser.
Note – If you aren't able to download the update from the app store, it won't help you even if you download the APK file. The downloaded APK file, if it is not compatible with your device, will not work.
---
Method 4: Contact Barclays support
You can contact Barclays support as a last resort if you have nowhere else to turn. Or if nothing else seems to relate to your problem and is simply not solving your issue. Their professional guidance will help you resolve this app update issue.
---
How to update the Barclays app on Android?
Short Answer: You can update the Barclays app on Android either from Google Play Store or any other store that your device provides. Or you can download the APK file and update the previous version. 
You can install the update to the Barclays application on your Android device from the respective on your devices. As previously mentioned you can either download from the Play store or other stores such as Mi Store or Galaxy Store (Samsung).
---
Final Words
Updating an application is not usually a hassle. But it can be if you are using an old phone or there are some glitches on your device. This article provides you with ways to fix them. Hope it helps.
So, that is all folks! Don't have a good day, have a great day!
---
Further Reading:
Why Is Your Barclays App Not Working
How To Find Direct Debit On Barclays App
Why Does Barclays Close My Account With Money In It
Fix: Barclays Online Banking Not Working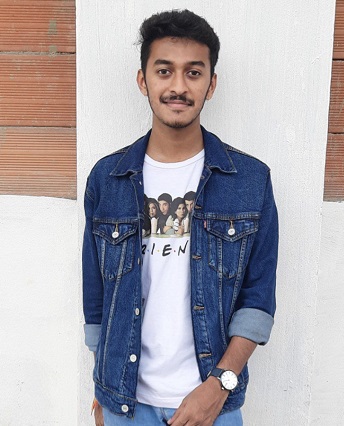 Sri Sahith is passionate and writes his articles by ensuring attention to detail. During his graduation study, he has taken elective subjects like Business Economics and Financial Analysis. These gave him the interest, knowledge and passion to write articles related to Finance-Tech. Also, he loves to read books and talk about them as long as possible.