Are you curious if Green Dot works with Zelle?
Are you trying to add Green Dot card on Zelle?
Well, if you are, you might need to check out some details before you proceed.
Find the answer if Zelle works with Green Dot.
---
Does Zelle work with Green Dot?
No, Zelle doesn't work with Green Dot. If someone tries to add a Green Dot card in Zelle, it displays 'We're sorry. This card is not eligible' error. In its official blog, Zelle has mentioned that prepaid cards cannot be linked with the app. And as you all know, Green Dot is a prepaid debit Visa card; it won't work with Zelle.
Zelle is one of the popular payments app out there which can be used with other banking apps as an integrated feature. There are more than thousands of banks and credit unions that support Zelle in their banking app.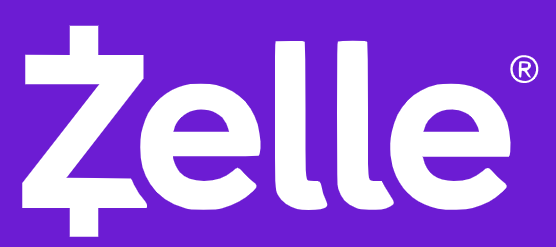 Popular USA based banks like Chase, Citibank, Bank of America support Zelle. But, still there a lot of banks and credit unions that have not partnered with Zelle yet.
A lot of new banks and credit unions are being added to Zelle's list. But, we are not sure if you will be able to use Green Dot anytime sooner. It is because Green Dot features prepaid cards for now.
And Zelle says it doesn't support prepaid cards, gift cards, business debit cards, credit cards, or cards linked to international accounts.
MUST-SEE:  What Prepaid Cards work with Zelle (2021)
---
How to add card in Zelle
As mentioned above, it is not possible to add Green Dot card in Zelle. But, there are thousands of banks and credit unions that support Zelle. You can add debit cards and credit cards associated with them.
Well, you can easily add a new card in the Zelle app. But, before you proceed, we suggest you check out the list of banks and credit unions that are Zelle's partners.
Follow this link and search for your bank or credit unions. And if the name is present in the list, you can add the card without any issues.
If you need assistance, follow the quick guide on how to add a card in Zelle below.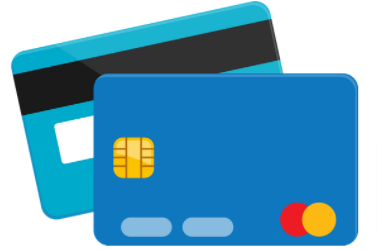 Step 1 – Download Zelle app
Before you start, you must know that you cannot add cards in Zelle if you are not using the standalone Zelle app on your device.
Cards cannot be added if you are using Zelle as an integrated feature on any other banking app.
So, download the latest app from the respective app store before proceeding with the next step.
---
Step 2 – Go to App Settings
Now that you have the Zelle app on your device. Open it.
On the home page itself, you will see a Settings icon on the top left side of the screen.
This is the account settings icon. Select it to visit a new page.
---
Step 3 – Select Account option
On the Settings page. There will be some options.
There, you just need to select the Accounts option.
It is present in the top section only.
---
Step 4 – Select 'Switch Accounts'
The accounts option will be showing you all the account details of the banks added previously on Zelle.
If you have already added an account, you will need to select the Switch Accounts option.
But, if you are installing Zelle for the first time, you will see Add Account settings.
Select the appropriate option to continue with the procedure.
---
ALSO READ: Why did my Zelle payment fail?
---
Step 5 – Add Card Credentials
Right after selecting the Switch Account. You will be asked to add a new card or bank account. Choose to add a new card.
Now, you will need to add card details. Start by adding the card number, expiry date and other details that have been asked.
---
Step 6 – Add Personal Details
After adding card details, you will have to add personal details as well.
It is necessarily required that you add correct details. And the name you enter must be officially recognized.
Zelle will be running a verification on the details mentioned by you. And if the details turn out to be different from the records, your card will be declined.
Click Continue when done.
---
Step 7 – Add your Billing Address
And at last. You will need to enter your Billing Address.
This includes your area ZIP code, residential address and other details.
Again, enter correct details only. Check them twice before the final submission.
---
Step 8 – Final verification
Check the details you entered and review them before hitting the submit button.
And that's it.
You have now successfully added your card to Zelle.
You will now have to wait. Zelle will review the details you have provided, and only after having it verified, your card will be accepted as a payment method in Zelle.
The verification procedure might look to be talking a lot of time. But, generally, it happens in a few minutes.
However, if Zelle finds an issue; your request to add the card will be rejected.
 You can always add a new card to Zelle. You just need to follow the same steps.
And that's all for the guide.
---
Can I use Zelle with Green Dot Bank?
No, you cannot use Zelle with Green Dot bank as of September 2021. There is no specific reason for the same. Zelle keeps updating its list of eligible banks and credit unions. And for now, Green Dot bank is not enlisted as a partner bank in the official list.
This is why Green Dot bank credit card cannot be linked with the Zelle app. And on top of it, Green Dot sports a prepaid credit card. And Zelle doesn't support any prepaid cards as of now.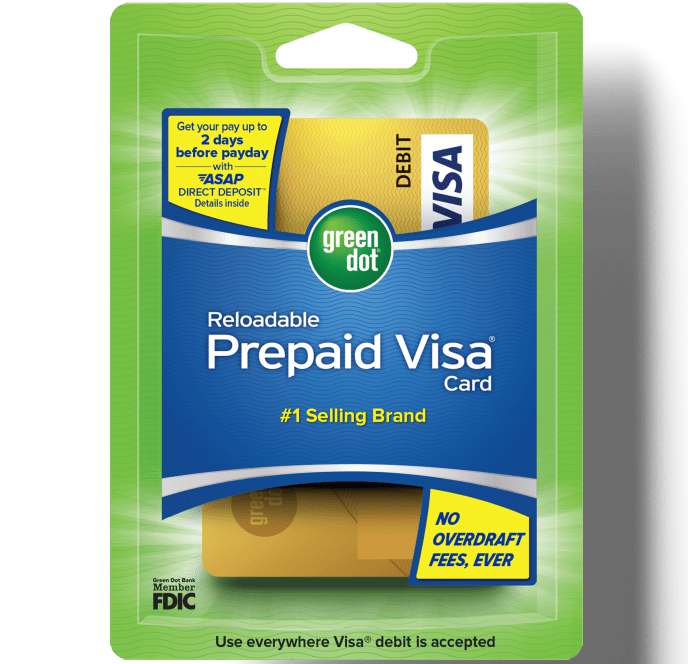 If you want to add a new bank or card to the Zelle app, you should first check the eligibility list provided by Zelle. There are over a thousand banks and credit card unions listed on the website.
You can easily find popular US banks on the list.
According to the official statement by Zelle, they are continuously adding new partners; that's why Green Dot might make it to the list later.
---
FAQs
1. Does Green Dot work with Zelle
No, Green Dot doesn't work with Zelle. Green Dot is a prepaid Visa Debit Card. And according to the official statement by Zelle, the platform doesn't support any prepaid card as of now.
2. Does Zelle support Bonneville Bank?
No, Zelle doesn't support Bonneville bank. In the official list of eligible banks and credit union partners, Bonneville bank is not listed. You can check out the official listing here.
---
Final Words
Ladies and gentlemen, now you know that Green Dot prepaid debit cards don't work with Zelle.
In the second part of the guide, we mentioned how you could add any card in Zelle.
We are concluding this post here, do let us know if you need any kind of assistance.
---
Further Reading:
[Fix] Zelle payment not showing up (8 Reasons)
Zelle Not Working: Here are 6 Ways to Fix it
Can I send Money to Myself with Zelle (Yes, Here is How)
Why is my Zelle Account Suspended (5 Reasons)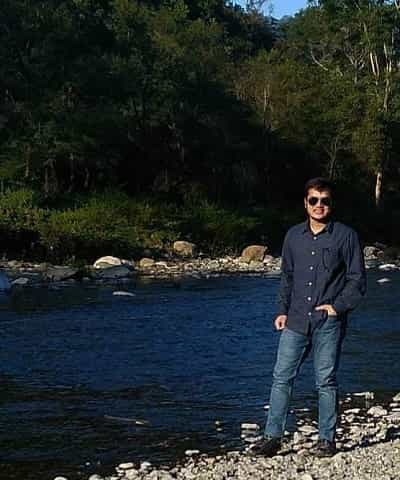 Ankit Kumar is an Engineer by profession and a blogger by passion. Over the last several years, he has written tons of articles, solving queries on Quora. He also has years of experience in investing in Cryptocurrencies, Funds, and Stocks.