You cannot borrow money from Cash App because Cash App doesn't support the money borrow feature anymore.
Do you want to borrow money from Cash App?
Is borrow money option is not showing up on Cash App for you?
If you are wondering how to borrow money from Cash App, you have reached the right place. This post explains all you need to about What is Cash App borrow, how you can borrow money, and why it may not be showing up for you.
So, let's get started.
In a situation, when you have run out of funds and your paycheck hasn't arrived, Payday loan apps and services are a lifesaver. If you have been using Cash for transferring money, you can now use it to borrow money. Let's learn more about Cash App borrow money program in detail.

---
Why can't I borrow money from Cash App
You can't borrow money from Cash App because it was a limited feature only available for 1000 users for a trial basis and was effective from August 10, 2020 to November 23, 2020 only.
As of July 2022, Cash App borrow feature is not available to anyone and there is no information available about the return of the service in near future.
If you are looking to borrow money, you would like to look for alternative apps and services that offer payday loans and 'buy now pay later' services.
Here is what Cash App spokesperson said in a statement during the launch of Cash App borrow service:
"We are always testing new features in Cash App, and recently began testing the ability to borrow money with about 1,000 Cash App customers,"  "We look forward to hearing their feedback and learning from this experiment."
The Cash App money borrow services is no longer available as of now. If you search online on the Cash App website or app, you will see the Cash App Borrow Loan Agreement document. Cash App clearly mentions that money borrow service has been discontinued.
If you're among 1000 lucky users, you might have also received a message;' Your limited-time access to Cash App borrow has ended. Be sure to make any outstanding repayments. We will notify you if you are eligible for Cash App Borrow in the future.'
For now, we can only hope that Cash App borrow feature might return in the future. Anyway, we will keep you updated as and when any information regarding the matter arrives, stay tuned.
---
How to unlock borrow on Cash App
Update – Cash App doesn't support this feature anymore.
Cash App borrow isn't available to everyone, there were only a thousand users for whom the feature was available. Well, you can check whether the Cash App borrow option is available for you or not by following the steps provided below.
Open Cash App.
Tap on your Cash App balance located in the lower-left corner.
Go to the "Banking" header.
Check for the word "Borrow."
If you see "Borrow" you can take out a Cash App loan.
Tap on "Borrow."
Tap "Unlock."
Cash App will tell you how much you'll be able to borrow.
Read the user agreement.
Accept a Cash App Borrow loan.
For more details on the steps, visit our guide- How to get a loan from Cash App.
Cash App borrow limit
Cash App allows borrowing money from anywhere between $20-$200.
Cash App borrow fees
Cash App charges a 5% flat fee to borrow money, and in case you do not repay on time the amount you borrowed, it will charge another 1.25% fee per week after the grace period.
For Example: Let's consider you borrowed $100 from Cash App, then will have to repay $105 based on the 5% flat fee. In case you failed to repay the money you borrowed, you will have to pay $1.25 per week based on the 1.25% late fee.
---
Final words
Cash App is a renowned payment service in the United States of America. It is a P2p mobile payment app that lets its users transfer and receive money online with a few clicks.
Apart from transferring and receiving money, you can also order a Cash App debit card called a Cash App card which is like any other debit card that can be used at any store either online or offline to buy items. The debit card can also be used to withdraw cash from ATMs.
Moreover, you can even invest in stocks and bitcoins using the Cash App.
The apps also allow its users to borrow money like payday loan apps such as Dave, Quadpay, Cleo, Brigit, Afterpay and more.
Well, sometimes Cash App borrow option might not work or not be available or show up for you, which can be due to several reasons as detailed above in the post.
So, that's all for now, guys. I hope, you were able to know why Cash App borrow was not showing up for you after reading this post. For more posts like this, you can visit our Cash App section or follow a few related posts from below.
---
Further Reading:
(5 Reasons) Why Cash App Transfer Failed [Fixed]
 Fix Cash App Can't Verify My Identity
(11 Reasons) Why is My Cash App Card Not Working [Fixed]
(Guide) How to buy stuff with Cash App & Card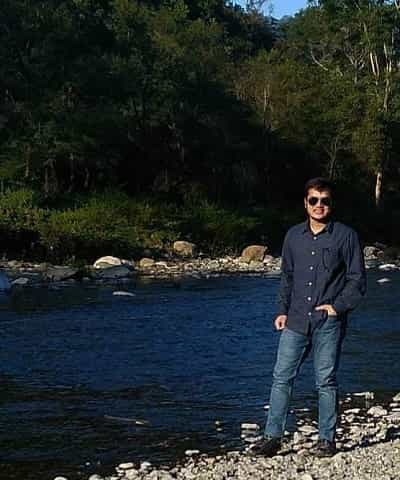 Ankit Kumar is an Engineer by profession and a blogger by passion. Over the last several years, he has written tons of articles, solving queries on Quora. He also has years of experience in investing in Cryptocurrencies, Funds, and Stocks.