Are you having issues understanding Cash App?
Are you someone who needs help buying stuff with Cash App?
Well, if you need help with the Cash App, you are at the right place. Here, we will be including a detailed guide on how to buy stuff with Cash App using the mobile app and a physical Cash App debit card.
So, let us dive right into the details.
---
Can you order stuff online with a Cash App card
Short Answer: Yes, you can order stuff online with a Cash App card. Simply, enter details like card number, expiry date and CVV when you check out. Cash App card works everywhere Visa cards are accepted.
Cash App is one of the easy-to-use payment apps which supports peer-to-peer money transfer. Along with that, you can even buy Bitcoin on Cash App in a few steps, deposits checks and a lot more.
It lets you buy and pay for anything from online or even offline stores. The company released the most demanded feature – Cash App Card, a debit card powered by Visa. Allowing users to access the fund in their Cash App account to make payments.
The Cash App card can be loaded very easily. Make sure to check out our detailed guide for how to Add Money to Cash App Card.

---
How to buy stuff with Cash App
#1 Buy stuff with Cash App (Mobile)
The easiest way to make purchases with Cash App is through its mobile app. All you need is the recipient's $Cashtag, registered email address, or phone number to initiate a payment, and the transaction can be completed within seconds.
Another convenient option is using the QR code feature. Simply scan the QR code, and Cash App will automatically retrieve the user's details. Enter the payment amount and your PIN, and the transaction will be processed.
If you happen to make an incorrect payment, don't worry. Cash App provides a simple process to dispute charges and resolve any issues that may arise.
Open Cash App: Launch the Cash App on your iOS or Android device after updating it to the latest version.
Enter the Amount: Input the desired payment amount using the number keypad on the Cash App's bright green page.
Click on Pay: Tap the "Pay" option located at the bottom of the page.
Enter Account Details: Provide the recipient's phone number, email address, or $Cashtag to proceed with the payment.
Click on Pay Again: Double-check the entered details for accuracy and click on the "Pay" button to confirm the transaction.
That's it! You can repeat these steps to make multiple payments by returning to the home page and following the same process again.
---
RELATED: Cash App Pending Payment will Deposit Shortly
---
#2 Buy stuff with Cash App Card
Another way to pay with the Cash App is by using the Cash App card. You just need to swipe the card like any other debit card and enter your PIN. And the payments will be made in no time.
You can also use the Cash App Card to make online payments. To do this, you have to enter the card number, expiry date, and CVV. Yes, just like your regular Visa debit card.
---
Online stores that accept Cash App
A question that a lot of Cash App users ask is the list of online stores that accept Cash App. Let us talk about that now.
As mentioned above, you can pay with Cash App using the mobile app or the Cash App card.
A majority of online stores will accept Cash App card if they already accept VISA debit cards. You can pay the store using a debit card. Simply add the card number, CVV, cardholder name, and other required details to make the payment.
So, you do not have to worry about that. Just check if the online store accepts VISA debit card. And if they do, a Cash App card debit card can be used there as well.
---
Offline Stores that accept Cash App
When it comes to offline stores that accept Cash App, many users are curious about their options. Let's discuss this.
Cash App does not provide a specific list of offline stores that accept their app. However, certain popular retail chains such as Walgreens, Dollar General, 7-Eleven Stores, and Walmart offer services to add funds to your Cash App card. This indicates that these stores do accept Cash App as a form of payment.
For other stores not mentioned above, you can easily determine if they accept Cash App by checking if they accept VISA debit cards. If they do, you can confidently use your Cash App card for transactions at those stores without any complications.
---
MUST READ: How to get loan from Cash App
---
How to order a new Cash App card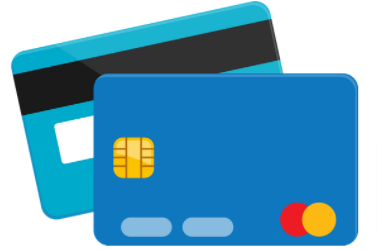 If you are wondering and asking 'how do you order a new Cash App card,' this step-by-step guide is for you.
Follow the steps mentioned below to order a new Cash App card.
Step 1: Open your Cash App
Step 2: Tap the Cash Card tab
Step 3: Select Cash Card Support
Step 4: Tap on Report your Cash Card
Step 5: Select Card Stolen/Compromised or Card Missing
Step 6: Now, select the card of your choice
Step 7: Customize the card (optional)
Step 8: Enter delivery address
Step 9: Make the payment
---
FAQs
Q1. Can you buy crypto on Cash App?
Yes, you can buy crypto on Cash App. But, the Cash App only lets you buy Bitcoin for now. You can't buy other cryptocurrencies like – Ethereum, Litecoin, Cardano, Polkadot using Cash App.
Q2. How do I order a new Cash App card?
To order a new Cash App card, make sure you meet the eligibility criteria of being 13+ (with parental approval) or 18+ years old. Go to your Cash App account settings, find the "Get Cash Card" option, and follow the provided instructions. Your physical Cash App card should arrive within 14 days. You may also have immediate access to the card details for online purchases by adding it to Apple Pay or Google Pay.
---
Final Words
Let us conclude this guide now.
We have mentioned how to buy stuff with Cash App using both online and offline methods.
And we have tried our best to keep this guide easy-to-understand. But, if you need any kind of assistance, let us know in the comments section below.
Also, we have included a detailed guide on How to order a new Cash App card.
---
Further Reading: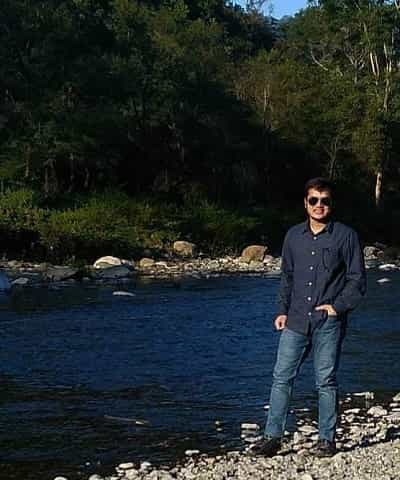 Ankit Kumar is an Engineer by profession and a blogger by passion. Over the last several years, he has written tons of articles, solving queries on Quora. He also has years of experience in investing in Cryptocurrencies, Funds, and Stocks.