Are you having issues paying Amazon?
Are you wondering if Sezzle works with Amazon?
Well, if you have these questions and looking for a guide, you have reached the right web page. In this post, we will include guide as well as all the required information.
So, let us continue without any further ado.
---
Can you use Sezzle on Amazon
No, you cannot use Sezzle on Amazon to finance your purchases. Amazon doesn't support Sezzle, but there are other BNPL (buy now, pay later) platforms like Affirma and Klarna, including Amazon's own BNPL services.
Amazon is probably the biggest e-commerce platform out there, selling millions of products and serving millions of users around the globe. Well, a lot of users are considering financing their products with the help of various BNPL, aka buy now, pay later platforms out there. But, Amazon has only partnered with Affirm and Klarna for now.
If you are trying to buy goods on Amazon with the help of Sezzle, you must know that Sezzle is not available as a payment method on Amazon.
The only alternatives to Sezzle that Amazon supports are Affirm, Klarna, and Amazon BNPL.
If you are looking for a guide to using the alternative platform on Amazon, you must check the guide provided below.
---
How to use Affirm at Amazon
Step 1 – Visit official Affirm site or app
First of all, you will need to visit the official website of Affirm. There is a mobile app for both Android and iOS platforms, and you can continue with the app as well.
The procedure for both platforms will be very similar.
If you already have the Affirm app on your mobile device, be sure to update your app once before continuing with the procedure.
---
Step 2 – Log in with the account
After downloading the app, you will be required to log in with your account credentials. If you are new to the platform, continue creating a new account.
---
Step 3 – Search for Amazon
After you log in with your account on Affirm website or app, you will find yourself on the homepage of Affirm.
There you will see the available partner store on the homepage. Using the store search bar, search and select 'Amazon'.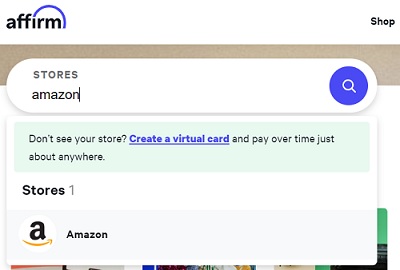 ---
Step 4 – Check spending limit
On selecting the Amazon store from the search bar, you will be asked to submit some details. Affirm will use the details submitted to check your current spending limit.
BNPL platforms like Affirm only allow users to spend a small amount at the starting. And the spending limit is determined based on the soft check done by Affirm using third party data and financial behavior as well.
---
Step 5 – Add products in Amazon cart
After checking your spending limit, you can select and edit your product cart. For the obvious reasons, you will have to buy the products worth less than or equal to your Affirm spending limit, or the transaction will be cancelled.
---
Step 6 – Select Affirm at the checkout
After selecting the products to buy, you will just need to select Affirm as your payment method. And you will be good to go!
Before you proceed, you will need to have at least 25% of the amount in your payment method that you are borrowing from Affirm BNPL services.
---
Step 7 – Check your installment schedule
Right after you pay for your products on Amazon. You can check out the payment schedule on your Affirm app or official website. Other details like the amount and payment will be shared as well.
---
---
How to use Klarna at Amazon
Step 1 – Download Klarna app or use Website
To use Klarna's BNPL services, you will be required to download the latest Klarna app on your mobile device.
If you wish to continue with your PC device, you can visit the official Klarna website as well.
---
Step 2 – Create Klarna account
If you are new to Klarna, you will be asked to create your Klarna account first. Submit a few details and you will be good to go.
If you already have an account, simply log in with your account credentials.
---
Step 3 – Select Amazon store
Klarna shows the name of stores supported by Klarna BNPL services right on the homepage.
If you see Amazon on the homepage, select it right from there. And if you can't find it, use the search feature to search for Amazon.
Select Amazon store to continue.
---
Step 4 – Select products on Amazon
On selecting Amazon from the store, you will be redirected to the official Amazon website. There you can select the products you want to buy.
Select the products you want Klarna to finance for you and continue by adding them in your shopping cart.
---
Step 5 – Select Klarna at checkout
And just as you select any payment method to make the final purchase, you will be required to select Klarna as your payment method at the checkout.
And that's all. You are good to go now. Klarna will let you borrow the money and help you finance the purchase.
---
Step 6 – Check schedule for payments
Klarna lets users borrow money using their BNPL services. And the amount can be paid back in easy installments over the period of 6 weeks.
The payment schedule can be checked using the Klarna app or their official website.
And that's all.
---
Final Words
Let us wrap this post here.
In this post, we first discussed if you can use Sezzle on Amazon. And later in this post, we provided the guide to using Sezzle alternatives to pay on Amazon.
The steps involved are easy to use, but if you need any kind of assistance, you can let us know in the comments section below.
---
Further Reading:
(6 Reasons) Sezzle virtual card not approved
Does Sezzle take Chime? (Alternatives, Guide)
(8 Solutions) Why is Sezzle card not working at Target
How to use Sezzle at Target (Store/ Online)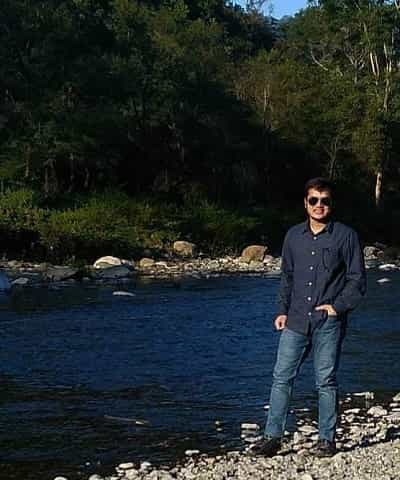 Ankit Kumar is an Engineer by profession and a blogger by passion. Over the last several years, he has written tons of articles, solving queries on Quora. He also has years of experience in investing in Cryptocurrencies, Funds, and Stocks.