Did Paypal put your money on hold?
Are you finding ways to get money off hold on Paypal?
Well, if you said yes, you would be glad to know we are going to help you with our detailed post.
Here, in this post, you will first get to know why your money is put on hold. In the second part of this post, you will learn how you can get money off hold on PayPal.
---
How to get money off hold on Paypal
We included some of the very common reasons why your payment is on hold. And if you observed carefully, all the reasons indicate a single concern.
Paypal just wants to keep its platform safe from any kind of potential scammers and fraudsters. And if you can prove yourself to be an authentic user, who has the lowest possibility of being a scammer, then Paypal will never put your payments on hold.
But, if you are a new seller on Paypal and selling an expensive item to a user, there are high chances your payment will be put on hold.
So, is there any way to get money off hold on Paypal after the payment has been initiated?
Well, the answer is yes. You can try two of the methods which will help prevent your transaction from being put on hold.
1. Print a USPS
The very first way is to print a USPS or UPS shipping label. You will need your Paypal account to print a USPS or UPS shipping label. And by doing this, you can make sure that that your tracking information has been updated. This also confirms the delivery of the product you sold.
The procedure helps you update the tracking information. With which Paypal also gets the confirmation that you can be trusted as a seller. But, if you are a new seller, you will have to do the same for some of the significant transactions.
And be aware, you will have to print USPS one day after the delivery.
---
2. Add tracking information
Printing a UPS shipping label is one of the options. Another way is to add tracking information.
To do this, you will be required to upload supported carriers' tracking numbers. To remind you, this procedure can be done if your payment has already been put on hold.
You can check the status of the payment right after the buyer makes the transaction. And if the payment is put on hold, you can upload the supported carrier's tracking number on Paypal.
And if things have been done correctly, you will be able to get the payment soon. According to Paypal, the payment will be released within three days of the carrier confirming delivery.
Well, the payment might take some more time to finally reach you. This entirely depends on your bank.
PayPal Supported Carriers in the United States
Expeditors
FedEx
Globegistics Inc.
Echo
OnTrac
RL Carriers
Ensenda
UPS
USPS
MailAmericas
DHL eCommerce US
Newgistics
DHL Express (Piece ID)
RRD International Logistics U.S.A
Yet again, if you can confirm that you made a successful deal on Paypal, your payment will be released.
---
Why is my Paypal money on hold
Paypal is one of the most popular and trusted payments app out there. It is probably the best platform to transfer funds not only locally but also internationally.
Well, transaction from person-to-person is instant on Paypal. You do not have to wait much to get your payments done.
But, sometimes, Paypal puts the transaction on hold for some reasons. And it is basically done to keep a check on significant money transfers taking place on the platforms.
There are many reasons why your Paypal money is on hold. If you are a seller, Paypal might not observe you as a verified seller, because you could be a new  to Paypal or have been flagged by some users.
If you are a sender, you might have sent the amount to the wrong account. In this case, the payment status will be changed to 'pending.'
There are many some other reasons why your payment is 'pending.' Check out the post below for more insight.
VISIT NOW: Why Paypal payment is pending?
---
How to prevent Paypal payment hold
1. Post accurate details & photos of the product
As we have been discussing in this post, Paypal just wants to make sure that buyer payment only reaches the authentic sellers only.
You can be an authentic seller and easily prevent any negative impact by posting actual photos of the product and the correct description of the product that you listed.
2. Mention shipping details & costs clearly
As we mentioned in our previous post, a seller loses his credibility every time a buyer flags him/her.
You can earn credibility from your buyers by simply providing the shipping details, costs, and other relevant details beforehand. It would be quite frustrating to find hidden charges while attending the product delivery.
3. Mention return policy clearly
Another way to be a good seller and earn trust and credibility is by mentioning the return policy to the customer beforehand.
---
How long does Paypal hold money
According to Paypal, it holds money for around 21 days before you can finally receive the payment. Well, the time to receive might differ depending on the mode of transfer, receiver's bank, and more.
And if you want the payment directly in your bank account, it will take three extra business days for Paypal to transfer the funds to your bank account.
---
Final Words
Allows us to wrap up this post now.
Here, we first discussed why your Paypal money is on hold. Along with some other very essential detail.
And in the second part, we provided a detailed guide on how to get money off hold on Paypal.
We hope our well-researched guide has helped in getting through this problem.
Let us know if you need any help.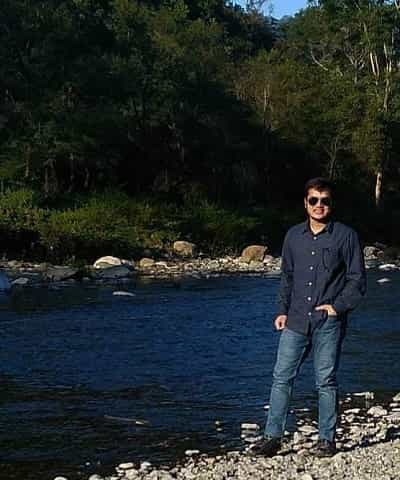 Ankit Kumar is an Engineer by profession and a blogger by passion. Over the last several years, he has written tons of articles, solving queries on Quora. He also has years of experience in investing in Cryptocurrencies, Funds, and Stocks.