Have you exhausted your Daily or weekly Cash App limit?
Do you want to know when does Cash App weekly limit reset?
If that's the case, you have landed on the right page. In this post, we have discussed When does Cash App weekly limit reset.
We have also talked about when does Cash App Bitcoin weekly limit reset. And how to increase Cash App limit.
So, without further delay, let's get started.
Cash App is a peer-to-peer money transferring app that lets its user send and receive money to each other. You can also buy Bitcoin using Cash App, deposit checks directly, transfer money, get a loan, buy stuff online, etc.
The Cash App has a lot to offer, but it does come with a spending limit. Below, we have discussed all you need to know about the Cash App limit.

---
When Does Cash App Weekly Limit Reset
Short answer: Cash App weekly limit do not reset at any particular time. It depends on when your Cash App account was created. So, it is different for every user.
For example-You opened a Cash App account on the 10th of a month, so your one week with Cash App will be completed on the 17th of that month. And your Cash App weekly limit will reset on the 18th of the month if you haven't exhausted the monthly Cash App limit.
Let's say if you have exhausted your weekly Cash App limit at 12.00 PM on Monday, then your limit will renew on next Monday at 12.00 PM.
However, you can increase your Cash App weekly or monthly limit if you have not verified your Cash App account.
Follow the steps below to increase your Cash App limit.
---
How to increase Cash App Limit (Weekly, Monthly)
You can increase the Cash App limit just by getting your account verified.
There are two types of users in the Cash App-
Non-verified users: 

When you first register on the Square Cash App, you are a non-verified user of the app.
A non-verified user can send up to $250 within any 7-day period and receive up to $1,000 within any 30-day period.
Verified users: 

If you want to increase the limit of the amount you can send or receive in the Cash App, you need to verify your identity.
Once you are a verified user on the Cash App, your money sending limit will be increased from $250 per week to $7,500 per week, and your money receiving limit will become unlimited.
---
How to Verify identity on Cash App
To get verified on the Cash app, you need to provide your full name, date of birth, and the last four digits of your SSN, your ID, etc.
In case you want to know why Cash App wants your SSN, you can read our dedicated post- Why does Cash App need my SSN?
Note: If Cash App is unable to verify your account using this information, they may ask you to provide additional information.
Also, Cash App does not verify anybody under the age of 18.
---
Follow the step-by-step process to verify your Cash App account-
First, open your Cash App and log in to your account, if you haven't already.
2. Tap on your Profile icon
From the homepage of the Cash App, tap on your profile icon, present in the top right corner.
3. Select the "Personal" tab
Now, scroll down a bit in the Cash App menu, and select the option 'Personal' from the drop-down menu.
In the next menu, Cash App will ask you to provide your details like your name, Date of Birth, SSN, ID, etc.
So, that's it. Once Cash App verifies your account, you will receive a confirmation SMS or email and the sending and receiving limit of your Cash App account will be increased.
Once verified, you will be able to send up to $7,500 per week and receive unlimited money in your Cash App account.
In case you aren't able to verify your identity on Cash-App, you might like to have a look at this post – Fix Cash App Can't Verify My Identity.
---
When Does Cash App Bitcoin Weekly Limit Reset-
Yes, there is also a limit on the amount of Bitcoins you can withdraw on Cash App in a day and in a week. However, there is no specific time when Cash App Bitcoin Weekly Limit Reset. You can withdraw up to $2,000 worth of bitcoin every 24 hours and up to $5,000 within any 7-day period.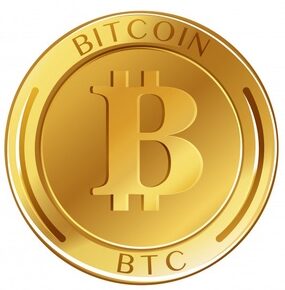 Transfers to external wallets usually take around two hours, but can take longer.
Also, note that you must have a balance of at least 0.001 Bitcoin to make a withdrawal.
---
Final Words:
In this article, we have answered the question about Cash App Weekly Limit Reset. Its simple answer is that the Cash Weekly limit is not fixed to reset at a particular time. It depends on when you opened your Cash App account.
Also, if you are a non-verified user on Cash App user, you can verify your identity (detailed above) and increase your money sending and receiving limit in Cash App.
---
Further Reading:
(Guide) How to buy stuff with Cash App & Card
Guide: Where can I load my Cash App Card (Store, Online)
How to Deposit a Check on Cash App with 'Mobile Check Capture' (Cash App)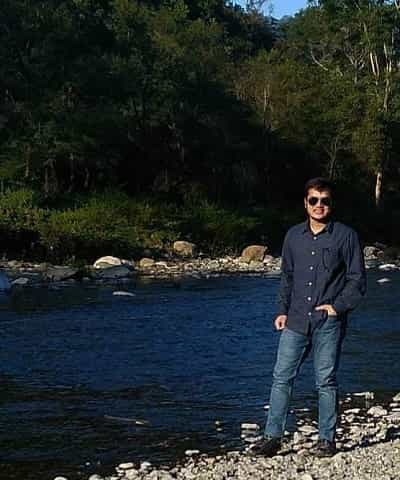 Ankit Kumar is an Engineer by profession and a blogger by passion. Over the last several years, he has written tons of articles, solving queries on Quora. He also has years of experience in investing in Cryptocurrencies, Funds, and Stocks.