There are sure to be many unsuccessful Cash App transactions because of the sheer volume of cash and money transfers that occur every day.
But what causes Cash App transactions to fail? Is there anything you can do to make sure this doesn't happen?
In either case, we have the solutions you want. So, make sure you stick to the end of the article to get them.
---
Why the recipient's account is unable to accept payments Cash App?
Short Answer: Due to inadequate cash, a slow internet connection, Cash App restrictions, erroneous recipient data submitted, an out-of-date app, or technical difficulties, the intended recipient's account cannot process Cash App payments at this time. This might also happen if Cash App thinks you're trying to make a fraudulent payment or if the card you're trying to use is invalid.

1. Lack of Funds
Is there enough money in your account to cover the payment? Though it should go without saying, sometimes individuals forget to double-check their balance. Make sure you know how much money is in your account before you make any purchases.
Your request to send money from your bank to Cash App will be automatically refused if there are insufficient funds in your account. Don't make a transfer until there's enough money in your account to cover it.
The same holds when transferring funds from Cash App to another individual or a bank account. If your Cash App balance is insufficient, the transfer will be canceled before it begins.
---
2. Unreliable internet connection
Since Cash App payments are processed with reasonable connectivity, this should not be an issue unless you have an inferior connection. It's important to note, however, that the connection may slow down or even prevent Cash App transactions at times. If you want to have the best possible experience online, you should test your connection speed.
Issues with payments failing to go through might emerge when there is insufficient internet access. You must have a reliable internet connection while making a payment using Cash App.
---
3. Restrictions on the Cash App
Cash App accounts that have not been validated may have restrictions placed on them. In the United States, you are only allowed to send or receive $250 every week, or up to $1,000 in any 30 days. There is a weekly restriction of £250 for sending and £500 for receiving money in the United Kingdom.
Some people, particularly those who plan to utilize the Cash App to get their paychecks, may find the restrictions to be prohibitive. If the default monthly limit of $1,000 isn't sufficient for you, it's simple to raise it. You just need to authenticate your account by providing your name, date of birth, and the last 4 digits of your SSN.
---
4. Inaccurate data
Incorrect information will result in a failed payment. Verify the accuracy of the recipients' information before sending any money. If you provide erroneous information for the receiver of your Cash App transfer, the card number will become red on the screen where you make the transfer.
If that's the case, double-check and confirm your payment information, then attempt sending money using Cash App again.
---
5. Payment that might be suspicious
This blunder is more common than you would think. To prevent the financing of terrorism and other criminal activities, Cash App, like all other financial institutions, must follow regulations designed to prevent the laundering of illicit funds.
In its effort to enforce them, the algorithm may misinterpret legitimate transactions for fraudulent ones and immediately reverse them. While some individuals may be more susceptible to this than others, it may be lessened or even avoided altogether by taking the proper precautions.
If you want to lessen the odds of a payment being reversed, Cash App suggests the following:
Do not add a card that is not in your name as a user.
Verify the recipient's phone number or $Cashtag before submitting a payment.
Establish a solid payment record by using the Cash App often.
Move money to or from a trusted individual or company.
---
6. Outdated application
To address any bugs that may be found in the Cash App, the developers regularly provide updates. This makes things go better.
To ensure a smooth transaction, upgrading the app is essential considering that the outdated app version might cause Cash App transfers to fail. Always use the most recent version of the app when making a purchase.
---
7. Technical difficulties
There is practically nothing flawless on the internet, and we all know it. Of course, this also applies to banking, budgeting, and financial management applications. Things keep crashing and sometimes don't even turn on.
If a transfer fails, it may be worthwhile to ensure the app is functioning properly. It's possible that this is happening because the server for the Cash App or the bank is now unavailable. You'll need to practice patience and hold off on further transactions until the situation has stabilized.
---
8. Invalid cards
There are so many distinct cards out there that it might be difficult to tell which one you have. To the same extent as other banking, finance, and budgeting applications, Cash App accepts all major credit and debit cards. Credit cards such as Mastercard, Visa, American Express, and Discover are included in this category.
Although most prepaid cards are accepted, deposits cannot be made to them. Even though prepaid cards are widely used due to their convenience, they are not necessarily compatible with online banking.
Additionally, Cash App does not support:
PayPal

ATM cards

Debit Cards for Businesses
PayPal is the most widely used online payment system, but it is Cash App's biggest rival. PayPal owns Venmo, a service that competes directly with Cash App, and the two are quite similar to one another.
---
FAQs
1. What happens if a Cash App transaction fails?
Once this occurs, your money will be restored to whichever account you have connected to Cash App right away. If they aren't, you may expect them to be made accessible within one to three business days, according to the bank.
---
Final Words
For your troubleshooting convenience, we have highlighted some of the possible causes of the current problem.
Yet, if you're still having problems with Cash App, don't hesitate to contact Cash App's customer service.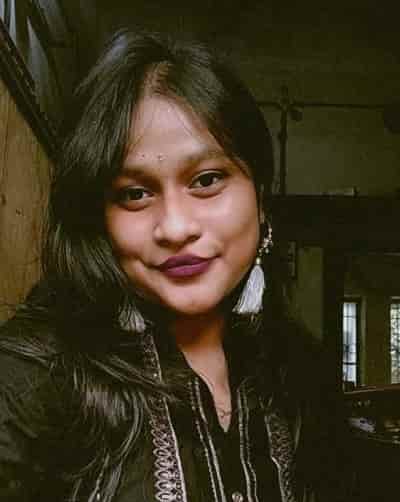 Having earned a Bachelor's degree in Commerce from Ravenshaw University, with a background in Accounting and Finance, Akshita Pattanayak contributes to UniTopTen by writing clear and concise articles based on Finance-Tech. With more than a hundred fin-tech related articles, she hopes to educate people about how banking and payment apps function.