Someone might be asking for your email for Cash App to trick you into accepting payments for which you'll be charged a clearing fee, or to install malware on your computer by getting you to click on a link through a mail, or to steal your credentials.
Cash App is a mobile app peer to peer payment service focused on money transfer service. You can send and receive funds directly and quickly.
Aside from transferring money, Cash App will provide you with a bank account and a debit card, which you can use at any ATM.
You can even invest in stocks and Bitcoin through the app. Some of these services are free, while others require a fee.
---
Why is someone asking for my email for Cash App
Short answer: It is possible that someone is asking for your email for Cash App to con you into accepting payments with a clearance fee. Asking for a clearance fee to receive a payment on Cash App is false; you just need to accept the payment. They may also want your email to install spyware or obtain your credentials.
Mostly scammers try to get you to send them your email id, so they can scam you by phishing.
Phishing is an attempt by a fraudulent actor to collect personal and/or financial information through social media, email, phone, or text message. Victims of phishing scams are sometimes directed to enter their information into fake websites posing as real ones.
They usually send you a fake screenshot of a Cash App payment that they sent to you and ask you to accept the payment through a clearance fee.
However, you should not trust these scammers and give them your email as Cash App does not require you to pay any sort of clearance fee to receive a payment.
And secondly, if a person wants to send you money, then they can just do so by using your Cash App name, they don't need your email.
E-mails sent from Cash App are guaranteed to originate from either cash.app, square.com, or squareup.com.
Call Cash App's support team if you get a fraudulent email from a differing email address about the app.
---
Is it safe to give out Cash App email?
No, it is not safe to give away your Cash App email address as it may allow scammers access to your usernames and passwords. If they have your email, they might access other accounts.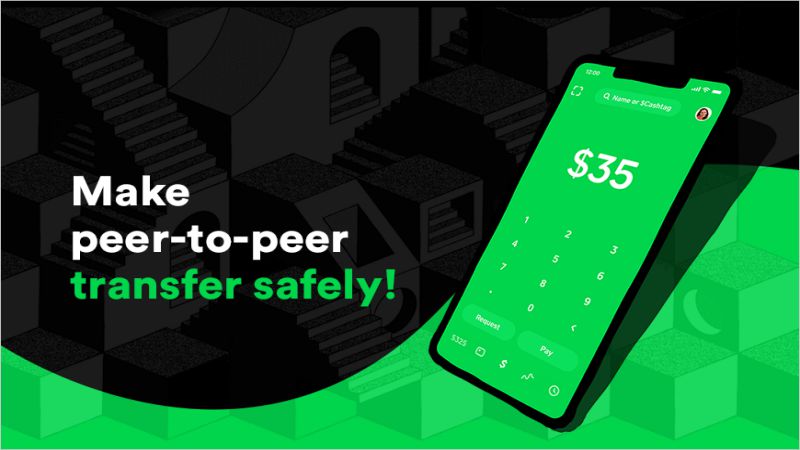 Your email address might be used to send convincing phishing emails designed to trick you into downloading malware or revealing your usernames and passwords.
They may also attempt to access your other accounts by changing your passwords if they have access to your email.
---
What info to share to receive money on Cash App from strangers/friends
You may share your email address, phone number or £Cashtag to receive money on Cash App from strangers/friends. If you do decide to give someone your email address, make sure it's a friend or family member you know you can trust. Share your £Cashtag or Cash App name rather than your email address when transacting with a stranger. 
Accepting a payment or making a request are the two ways to get funds in Cash App. Sending a payment request or accepting a payment on Cash App is quite easy.
You will receive your money quickly by linking the app to your bank account.
On Cash App, there are two primary methods to get your hands on some cash.
To get started, the first thing you have to do is download the Cash App on your iOS or Android device and connect it to your bank account.
---
Method 1: Receiving money by sending a request
You can send a request to receive money by following the steps listed below:
Step 1: Launch the Cash App on your mobile device.

Step 2: Click on the "$" sign.
In order to request money from someone you have to select the dollar sign "$" tab at the screen's bottom center.
Step 3: Put in a sum and click the "Request" button in the bottom-left corner.

Step 4: Select the person or persons to request money from.
Choose a person from the list provided or enter an email address, phone number, or $Cashtag to send a money request to either one or several people. You may also include a letter to serve as a gentle reminder of its intended purpose.
Step 5: In the upper right corner of the screen, click the green "Request" button.
---
Method 2: Receiving money by accepting a payment
You can receive money by accepting a payment by following the steps listed below:
Step 1: Click on the "Activity" tab
In the lower right corner of your screen, you'll see a clock symbol. Clicking on this will take you to the Activity tab.
Step 2: Click on "Accept" next to any pending payments.
Any requests you've made that other people have yet to fulfil will be shown under the "Pending" tab at the top of the page.
There may also be a green "Accept" button next to any pending payments.
These are from payments made by new users who you have never interacted with previously in any capacity. Simply selecting "Accept" will allow you to receive the funds they have transferred.
Step 3: Tap "Confirm" and then tap "Done."
After you click "Accept," a confirmation window will appear to ensure that you really want to accept money from this sender.
When you're ready, hit "Done" after clicking on "Confirm" at the bottom of the screen.
---
SEE ALSO: Can Someone Hack Cash App with just Username, Email, Cashtag, or phone
---
FAQs
1. Can I send money abroad with Cash App?
Money transfers to users in the US and UK are supported via Cash App.
The firm handles currency conversion for you when you transfer money from the United States to the United Kingdom as per the current exchange rate in the mid-market.
---
2. Can business owners use Cash App?
Yes, business owners can use the Cash App. The platform lets small business owners receive payments and deposit them for free.
The firm charges 2.5% each transaction and 2.75 % per credit card payment.
---
Final Words
Cash App satisfies the most stringent requirements set out by the Payment Card Industry Data Security Standard (PCI-DSS) for retailers to accept credit card payments securely. It ensures the privacy and safety of the customer's information.
However, if you provide someone with information about your account that you aren't supposed to like your email address then it is very likely for you to be scammed by a scammer and there's nothing Cash App can do to prevent you from getting into a fraudulent transaction.
---
Further Reading:
[Fix] Cash App says 'refunded but no money' (What to do)
Why is Cash App taking money without permission
How to stop Cash App from taking a fee when receiving money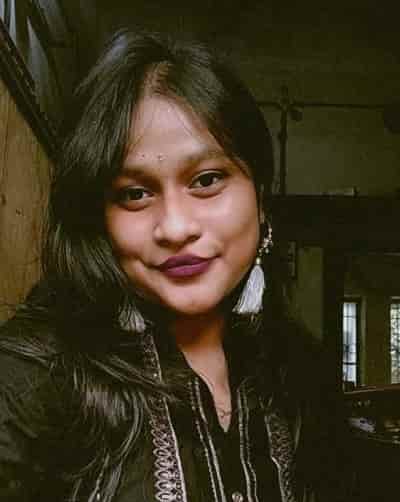 Having earned a Bachelor's degree in Commerce from Ravenshaw University, with a background in Accounting and Finance, Akshita Pattanayak contributes to UniTopTen by writing clear and concise articles based on Finance-Tech. With more than a hundred fin-tech related articles, she hopes to educate people about how banking and payment apps function.