Are you someone having issues in changing the payment date on Sezzle?
Are you looking for a guide to rescheduling Sezzle payment?
You have reached the very right web page, as here, we will include a guide to reschedule Sezzle payment and other important details that you must know about changing the payment date on Sezzle.
---
Can you change payment date on Sezzle
Yes, you can change the payment date on Sezzle. If you are finding it hard to make the payment for an installment, you can choose to reschedule the payment date. Sezzle allows users to change the payment date before 48 hours of the schedule.
There are many more details that you must know before you can reschedule Sezzle payment. And here, in this post, we will discuss all such details, and you will also find a guide to reschedule the payment on Sezzle.
It is easy to change the Sezzle payment date. The company has introduced this feature as a token for supporting the users who cannot pay on the scheduled date because of a late payday or any possible mishap.
With this feature, user can delay their payments for up to two weeks. This is a great feature, but you can use it at most 3 times only for a specific payment. That means, for a particular order, you can reschedule the installment date three times only.
Moreover, out of three reschedules, the only first payment is free. But, for rescheduling the payment for the second or third time, you will be charged $5 on top of the amount you have to pay as an installment.
For users, who borrowed a significant amount on Sezzle, $5 might not sound like a big deal. But, for those who only borrowed a smaller amount, $5 could make up to 40% of the final payment to be done.
Sometimes users plan to pay the installment before the schedule. Well, you will still have to change the payment date in order to pay earlier. But, in this scenario, you will not be charged any kind of fee. And guess what, you will be building a trust factor with Sezzle helping you increase your spending limit.
---
How to reschedule Sezzle payment
Now that you know almost every important detail about rescheduling payment on Sezzle, we will now discuss the entire procedure of changing the payment date on Sezzle in our step-by-step guide.
One more thing you should know before you follow the steps. If you reschedule your Sezzle payment, you won't be allowed to request any purchase order till you pay back the installment for your rescheduled payment.
And now that you are ready let us proceed with the guide.
Step 1 – Open Sezzle app or website
First of all, you will have to open the Sezzle app on your mobile device. You can continue with any mobile device, be it an Android or iOS device. The app is available for free on both platforms.
You can even continue with the official Sezzle website. The procedure for both the app and website will be the same.
---
Step 2 – Log in with your account
After opening the app or website on your device, you will have to log in with your account.
Enter y0ur mobile number and the password for the account.
---
Step 3 – Go to 'Orders' tab
After logging in with your Sezzle account, you will be directed to the Sezzle dashboard.
And on the same dashboard, you will see the 'Orders' tab. Select it to continue.
---
Step 4 – Select the 'View Order' option
In the same 'Orders' tab, you will see several options. Select the 'View Order' option. You will see the option next to the purchase order you want to reschedule.
---
Step 5 – Select the 'Reschedule' option
On selecting the 'Reschedule' option, you will see the option to change the payment date.
---
Step 6 – Select the new date for payment
Now, you can select the date. Sezzle allows the users to postpone the date up to two weeks. Select any date which suits you. And remember, on rescheduling the payment again, you will be charged $5 on top of your installment amount.
So, select the final date after considering your ability to pay the amount.
As mentioned above, you can also prepone your Sezzle payment. Simply select any date before your installment day arrives. You won't be charged an extra fee, and you will be seen as a responsible user by the Sezzle system.
---
Why can't I reschedule Sezzle payment?
Sometimes, the user also reports that they find it hard to reschedule their Sezzle payment. Well, there could be many reasons why you cannot reschedule your Sezzle payment.
1. You have reached the maximum limit
You can only reschedule installment for a purchase order three times. Where the first rescheduling is cost-free, and for the remaining two, you will be charged $5 each.
There is no way you can reschedule a single installment for more than three times. You will have to pay the installment with applied fees.
2. Problem with Sezzle services
If you cannot reschedule the payment even after trying many times, there could be issues with Sezzle services as well. Sometimes, glitches and bugs in the system can cause a problem with other app services and features.
And that could be the reason why you cannot reschedule the Sezzle payment
3. Sezzle blocked you from rescheduling
If Sezzle finds a user exploiting their services or has poor payment history on the platform, Sezzle might block them from rescheduling payments anymore.
This doesn't happen very commonly. And if you are certain that your payment history on Sezzle is good and you pay back on time, we suggest you contact the Sezzle support team for more assistance.
To contact Sezzle, you can fill the form on the official website with your details and the problem you face. Visit this link and start filling the form.
If you do not get the response as per your expectation, you can call Sezzle customer care at +1 (888) 540-1867.
---
Final Words
And that's it, ladies and gentlemen.
Here, in this post, we first discussed all important details that were required to reschedule a Sezzle payment. And later, we discussed the step-by-step guide to changing the payment date on Sezzle.
The steps included were very easy to implement, but if you need any other details regarding the procedure, you can let us know in the comments section below.
---
Further Reading:
How to use Sezzle at Target (Store/ Online)
(Guide) Can you buy gift cards with Sezzle
How to delete Sezzle account & close it properly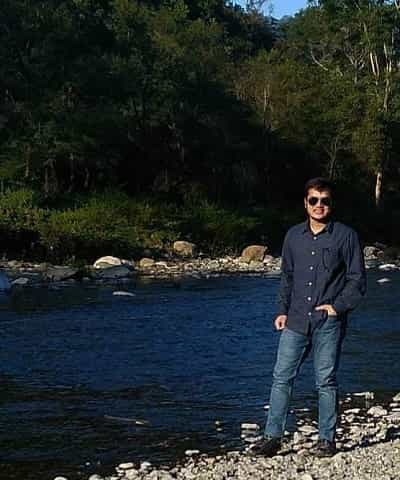 Ankit Kumar is an Engineer by profession and a blogger by passion. Over the last several years, he has written tons of articles, solving queries on Quora. He also has years of experience in investing in Cryptocurrencies, Funds, and Stocks.