Do you have a lower spending limit on Sezzle?
Are you looking for ways to increase your Sezzle spending limit?
You can thank Google search as you have reached the right web page. Here, we have provided a detailed guide on how you can increase your spending limit on Sezzle.
So, if you are ready to learn more, let us dive right into the details.
---
How to increase Sezzle limit
To increase Sezzle limit, you will have to keep your Sezzle account in good standing. You can also use the Sezzle Up service to check your limit at any time.
To know more about how you can keep your account in good standing as per Sezzle guidelines, you can check the details and information we discussed below.
Well, the steps do not assure an increase in Sezzle limit, but we suggest you try them once.

1. Upgrade to Sezzle Up
Sezzle Up is one of the many services by the US based fintech company. The users can simply upgrade their account to Sezzle Up to avail of benefits.
Sezzle Up helps users to increase their build their credit scores. It is probably one of the few platforms which helps build credit scores while offering BNPL services. And not only an upgraded credit score, but users also get the feature to check their Sezzle limit.
If you are a Sezzle user, you may already know that you cannot check your spending limit in any way. But, upgrading to Sezzle Up will help you out in finding your current Sezzle limit.
Other than increasing credit score, Sezzle Up also increases the possibility of increasing the spending limit. But that doesn't happen automatically. The user will be required to maintain their account in good standing.
To know more about how you can increase Sezzle limit, proceed with the next part of this post.
---
2. Pay installments as per schedule
Sezzle needs you to prove yourself as a responsible spender on their platform. This can be done by keeping the account in good standing. And the best way to maintain an account is by making sure you never miss any payment.
Like any BNPL platform, Sezzle lets the user borrow the money for a purchase, and the user is expected to pay back the borrowed amount as installments. And whatever be the amount, always make sure to pay the installments on time.
This gives a good signal to Sezzle about your financial behavior. You can even pay back the installments before the scheduled date. In this way, you will be able to increase your credit score and your spending limit on Sezzle. It is as simple as that.
If you do not pay the installments on time, not only you lose your credit score, you will be charged a late fee as well.
---
3. Let your account age
If you are new to Sezzle, do not expect to get an increased spending limit anytime sooner. The reason is very simple, Sezzle will consider increasing the spending limit if you seem to be a trusted user. And the trust meter won't see any progression for at least around a month.
Moreover, Sezzle says it only considers increasing the credit score and spending limit after 30 days of accepting the payment for a purchase installment.
But that's for Sezzle Up subscribers. Sezzle doesn't show a spending limit for its basic users, but it is lesser than the Sezzle Up users.
If you are a new user on the platform, you won't be allowed to spend any significant amount. The spending limit is a few double-digit dollars only. And it can only be increased if your account has aged a few months.
---
4. Do not order too frequently
Sezzle is a great platform when it comes to financing purchases for a product worth a few dollars. You can request the purchase of any product which is available on the participating online and offline stores.
Though Sezzle is a convenient platform to borrow money, you must not use it too frequently. Sezzle might approve all of your multiple purchase requests. But, even if you get approval for all, you might not be considered a trusted user for increment in spending limit.
Moreover, if you are a Sezzle Up user, your credit score might get affected as the subscribers' payment history is shared with credit bureaus.
Keep your Sezzle purchase request to at most three products and maintain an account in good standing for a few months. Remember what we discussed in the previous point.
---
5. Keep account active
Even if your account has aged a few months or even a year, it is not sure if your spending amount will be increased or not. It is because Sezzle also wants you to be an active user on their platform.
You must not expect an increased spending limit even if you check your Sezzle account after taking a break from it for months. Sezzle only values active aged accounts.
It is all about showing Sezzle that you are a responsible spender and can return their money. And only after building trust over months and years will you be able to get your spending limit increased.
And that's all.
---
Maximum Sezzle Spending Limit
The maximum Sezzle spending limit is $2500. But, as you can already tell, new Sezzle users do not get the absolute spending limit of $2500. The maximum spending limit can be achieved by building trust over the months and years.
---
FAQs
1. How do I increase my Sezzle limit?
You can increase Sezzle limit by building trust with Sezzle by paying the installments on schedule, keeping account active, and using the service responsibly. You can see an increase in Sezzle limit after a period of 30 days. To check your Sezzle spending limit, you will have to upgrade your account to Sezzle Up.
---
Final Words
And pretty much all, ladies and gentlemen.
Now, you know how you can increase Sezzle limit. We have mentioned all the possible ways to ramp up the Sezzle limit. But, if you know any other way, you can let us know in the comments section below.
---
Further Reading:
(Guide) Can you buy gift cards with Sezzle
How to use Sezzle at Target (Store/ Online)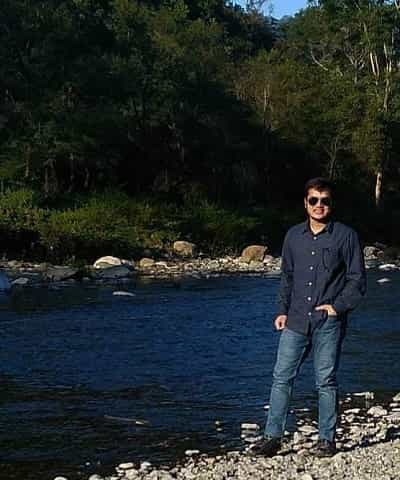 Ankit Kumar is an Engineer by profession and a blogger by passion. Over the last several years, he has written tons of articles, solving queries on Quora. He also has years of experience in investing in Cryptocurrencies, Funds, and Stocks.