Are you wondering if Sezzle performs a credit check?
Do you want to know how Sezzle affects credit score?
In this post, we have answered these questions and provided some other relevant details. If you wish to know more about the relationship between Sezzle and credit score, you can continue reading this post.
If you are ready, let us dive right into the details.
---
Does Sezzle do a credit check
Yes, Sezzle performs a soft credit check and identity check on all accounts. But, if the user has upgraded their account to 'Sezzle Up,' a hard credit check will be performed on their account.
Sezzle, like any other BNPL (buy now, pay later) platform, doesn't perform a credit check when a user tries to create their account on the platform. And there is no minimum credit required to apply for Sezzle and request a purchase.
But, according to Sezzle terms, a user, on creating an account on Sezzle, provides them authorization to obtain their personal credit report from a credit bureau.

Sezzle does not consider credit score while approving your purchases. But, your payment history and financial behavior on the platform will be considered while letting you borrow the money.
Sezzle also offers users the service to build their credit score while taking advantage of the buy now, pay later services. The service is called Sezzle Up, and the existing users can easily apply for the service by simply filling up a registration form.
---
Does Sezzle do credit check to open an account?
No, Sezzle doesn't do a credit check to open an account. It only does an identity check and soft credit check just to make sure that the user trying to opt for their service has a genuine identity recognized by the government.
Even users, who do not have a fantastic credit score, can use Sezzle BNPL services. Where other financial institutions might reject your loan request, platforms like Sezzle emerge as the savior.
But, as you all know, only a limited amount of funds can be borrowed from BNPL, which might not look like a big deal, but comes in handy for the users who need instant cash flow to complete a purchase.
---
Sezzle minimum credit score
Well, Sezzle's minimum credit score has not been disclosed by the company. But, you should still apply for Sezzle, even if you have a low credit score. The reason is quite simple, Sezzle doesn't perform hard checks on a user's credit score. That's why, sometimes, users having lower credit scores can still create and log in to the account on Sezzle.
---
Does Sezzle affect credit score
No, Sezzle doesn't affect your credit score because your payment history and financial behavior is not reported to credit bureaus. But, if you have upgraded your account to Sezzle Up, your credit score will be affected.
No hard credit check is done on a Sezzle and no payment history or details are shared with the credit bureaus. Even if you miss a payment of the installment, you can always choose to reschedule the payment date, but no negative affect will be made on your credit score.
And that's the reason why, a lot of people who just need a few dollars to borrow are considering BNPL apps rather than bank and conventional financial institutions for mini loans. Moreover, a bank won't consider your loan request for a few dollars.
Well, Sezzle also let the user build their credit score using their Sezzle Up services. You can also enroll yourself in Sezzle Up services. And like any other services, it has its own advantages and disadvantages.
To build up your credit score, Sezzle Up will be required to report your financial activities made on their platforms to credit bureaus. This is a required procedure. Your credit score can only be build if you can prove that you are a responsible spender.
And how exactly are you going to prove that?
Answer is pretty simply. Pay Sezzle payments on time without delay. And if possible, pay before the schedules time to earn more trust from both Sezzle and credit bureaus, and build up your credit score.
So, yes, Sezzle affects credit score. But, it totally depends on you, how you use Sezzle BNPL services. If you are a non-Sezzle Up user, missing a payment won't affect your credit. But, for Sezzle Up users missing a payment simply means your credit score is going to be affected.
And that's almost everything you need to about how Sezzle can affect your credit score.
---
Final Words
Ladies and gentlemen, let us wrap up this post now.
Here, in this post, we first discussed if Sezzle performs a credit check on its users or not. And then, we mentioned if Sezzle performs any credit check to open a new Sezzle account. Finally, we discussed how Sezzle affects your credit score.
We have tried to include all essential details in the article. But, if you need any other detail, you can let us know in the comments section below. We would be more than happy to help you out.
---
Further Reading:
How to reschedule Sezzle payment
Can I use my Sezzle virtual card at Walmart
(8 Reasons) Sezzle Virtual Card Not Working
(Guide) Can you buy gift cards with Sezzle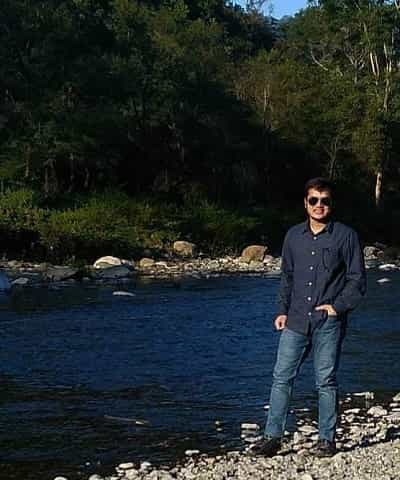 Ankit Kumar is an Engineer by profession and a blogger by passion. Over the last several years, he has written tons of articles, solving queries on Quora. He also has years of experience in investing in Cryptocurrencies, Funds, and Stocks.