No, you won't go to jail for not paying your Afterpay. If you are unable to make the payment on Afterpay before the due date of your payment, you cannot be sent to jail for the breach of contract that you have committed, but you may not be able to make any future purchases. 
Afterpay is a business that provides for buy-now-pay-later (BNPL) service that gives customers the opportunity to make interest-free payments over time.
It was first introduced to the market in Australia in the year 2015, and in the United States in the year 2018. Since then, it has achieved unprecedented levels of popularity.
However, the fact that there will be no interest charged on the payments does not imply that you won't be responsible for any additional fees.
Before selecting the Afterpay payment method during the checkout process, it is a good idea to familiarize yourself with its functionality and become aware of any potential pitfalls.
The Afterpay mobile app also allows you to register for an Afterpay Card, which enables you to make contactless payments in-store at participating businesses.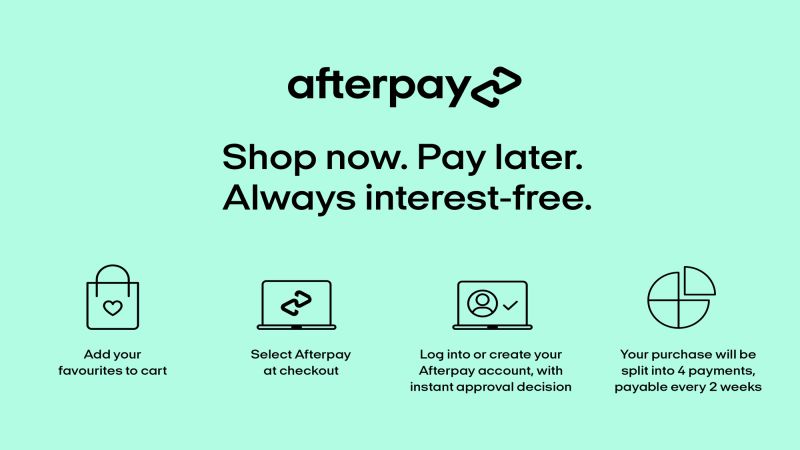 ---
What happens if you don't pay Afterpay at all?
If you do not pay Afterpay at all, it will either charge a fee for late payment or you won't be able to use Afterpay for making new purchases. It is also likely that regardless of your stellar payment history with Afterpay, you will not be able to make any more purchases until you settle your outstanding balances.
When you fail to make a payment using Afterpay, the company will take one of two actions.
At first, there will be a fee assessed for your late payment. and as a second step, unless you bring your account current with the payments that are past due, you won't be able to use Afterpay to pay for any new orders.
It's also conceivable that Afterpay won't let you make future purchases even if you have a good payment history.
When determining whether or not to allow you to make further purchases using Afterpay, the firm will look at your past payment history with the service as one of the factors.
---
Can you go to jail for not paying Afterpay?
You will not go to jail for not paying Afterpay. However, if you fail to make a payment, you risk being prevented from making further transactions.
It is not possible to put you in prison for failing to repay the debt that you took out. This is applicable to all kinds of private loans and debts, such as those incurred via college loans, personal loans, or credit card debt.
However, if your payment is already overdue, any late payments that you make, even if they are paid during the grace period before a late fee may be assessed which will have an impact on your future spending restrictions.
Additionally, your account will be stopped until all overdue payments are made
---
Can I pay my Afterpay a day late?
Yes, you can pay your Afterpay a day late. You just have to change the due date of a payment yourself by using their mobile app or website. This will allow you to pay your Afterpay bill a day later than originally scheduled.
You may do this by following the steps that are listed down below:
Follow these instructions in order to change the date on which your payments are due using the Mobile App:
Step 1: Go to the Orders tab.
To see your purchases, go to the Orders section of the Afterpay app.
Step 2: Select the scheduled payment
Choose the already-scheduled payment that you want to move to a different date.
Step 3: Select change Next Payment Date
Choose from the available options by accessing the menu in the upper right-hand corner of the app.
Step 4: Select your rescheduled date.
Pick a date on which you would want to have your next payment rescheduled and confirm it.
You can follow these steps in order to change the date when your payment is due using the Web Portal:
Step 1: Navigate to the "Payment Schedule" tab.

Step 2: Select 'View Order'
Select 'View Order' on the payment/order you'd like to move
Step 3: Click on 'Change Next Payment Date'
Next to the option to "make a payment," you'll see a box labelled "Change Next Payment Date." Click this item.
Step 4: Select your rescheduled date
Choose the new date you want, then click the "Confirm Date" button.
However, only one payment can be moved at a time per order.
If a payment is already past due or is due within the next 24 hours, neither the Afterpay team nor the self-service feature provided by them can move the payment due date; once the payment is within 24 hours of the due date, it is too late to change the automation.
Customers who have made their first purchase less than 42 days ago will not be able to access this option until they have been a member for at least that amount of time.
You will also not be eligible to access this service if you are already making payments to the company at the time under a hardship repayment plan.
---
What is the Afterpay late payment grace period?
Afterpay late payment grace period is something that is offered in case you are late with a payment and do not have any payment plan in particular. Once the grace period ends, a fee will be levied.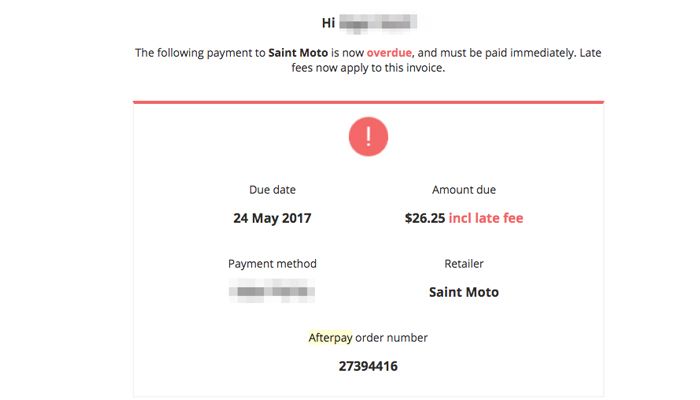 Afterpay will automatically prevent you from placing any further purchases using the service in the event that you are late with a payment.
If you don't have any additional arrangements specified on your payment schedule, you may be granted a grace period of ten more days.
After the expiration of the grace period associated with your Afterpay account, a late fee will be applied.
Afterpay will never charge more than one late fee for each payment, and even the total amount of late fees that will be assessed on an order will never be more than 25 percent of the value of the order when it was first placed.
---
SEE ALSO:
---
Final Words
Afterpay's business strategy operates differently from those of other companies that provide buy-now-pay-later services.
If you are prompt with all of your payments, you won't be responsible for any interest or additional fees.
This indicates that your ultimate cost may be basically the same as it would have been if you had simply paid the whole amount for the purchase.
Afterpay is able to generate revenue without the imposition of interest charges because to its partnerships with various retailers.
When compared to other financial options such as credit cards, personal loans, and payday loans, Afterpay is a far more secure option.
If you don't make the payment, there won't be any negative impact on your credit, there won't be any interest charged, and the late fee will be quite little in comparison to what you'd pay with other credit cards.
---
FAQs
1. Does Afterpay check a customer's credit history?
Fortunately, Afterpay does not check their customer's credit history while the customers register themselves to their service.
Scala claims that their service does not conduct even "soft" credit checks, meaning that they do not dig into your credit score or history.
Instead, Afterpay minimizes its exposure to risk by first authorizing you to make only modest purchases.
If you can demonstrate to the firm that you are capable of handling your existing debt, you may be granted permission to make further purchases.
---
2. Does Afterpay have a maximum credit limit?
While you are registering yourself for the Afterpay Card, it will display the maximum spending amount that you are authorized for.
On the other hand, the laws are a little bit different if you use Afterpay to pay for an item directly with a retailer instead of using it to pay for an online transaction.
When you initially use Afterpay, you are limited to making purchases that total no more than around $150.
---
3. Can Afterpay help raise my credit score?
Since Afterpay does not record your payments to any credit agencies, timely payments will not result in an increase to your credit score.
On the other hand, your credit score will increase if you link your credit card to your Afterpay account and then make on-time payments toward the balance on the credit card.
Credit bureaus are seeking to begin including information on BNPL (buy now pay later) services in credit reports as a direct result of the growing popularity of these services.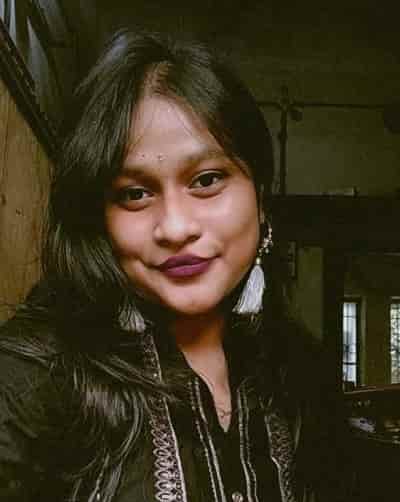 Having earned a Bachelor's degree in Commerce from Ravenshaw University, with a background in Accounting and Finance, Akshita Pattanayak contributes to UniTopTen by writing clear and concise articles based on Finance-Tech. With more than a hundred fin-tech related articles, she hopes to educate people about how banking and payment apps function.