Why is my Greenlight card being declined?
Why won't my Greenlight card work at an ATM?
What is the daily limit for Greenlight card? These questions have been answered in this article. Read on!
Greenlight is a company that helps kids by introducing a debit card just for themselves. But obviously is managed by their parents. So, their application has two separate interfaces and settings for children and parents.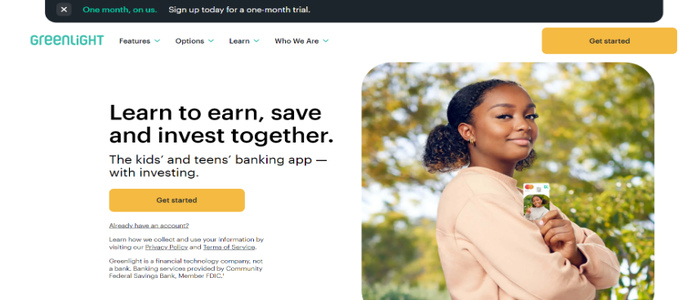 Also, parents will have all the controls but the kids will only be able to check their to-do list and their balances. Every transaction will be notified to the parents.
---
Why is my Greenlight card being declined
Here are some of the reasons that might have caused your Greenlight card to be declined.
Reason 1 – Spend control limit is set
Your Greenlight card is being declined because your parent has set a spend control limit and your transaction might have crossed the limit. Your parent has the option to click on your profile and add money to the Spend Anywhere. And under that there are several categories like any,
ATM
Gas Station
Grocery Store
Restaurant
Online Gaming
They can assign the individual limits for each of these categories. And there is an option called "Pull overages from Spend Anywhere", which will allow you to get the extra amount for you to spend for a category from the Spend Anywhere budget. But if your parents turn that OFF, your card will automatically be declined.
---
Reason 2 – Vendor doesn't support Greenlight
The other reason for the payment to get declined could be a place which does not accept Greenlight. Greenlight card is accepted everywhere a Mastercard is accepted. So, check that the place you are trying to pay accepts either one of them.
Note – Your Greenlight card cannot be added to Cash App or Venmo. Because they do not accept Greenlight as a payment method.
---
Reason 3 – Card is Frozen
Your parents have frozen your card. They have the option to turn off your card whenever they wish. So if you think you have been spending too much this week or month, tell them that it will not happen again. And ask them to turn your card ON.
---
Reason 4 – Withdrawal limits exhausted
There are withdrawal limits per day and per month. So if you have done some huge withdrawals in the past few days and the limits for the day and month are crossed, your card won't work. You might have to wait until the next month for the limits to reset. Or you can contact customer support.
This doesn't mean that you cannot use the card anywhere else. These limits are only for ATM, you can use it elsewhere like stores and restaurants. Only thing is you can't withdraw money for hard cash.
---
Reason 5 – Incorrect PIN
PIN also known as the Personal Identification Number is a unique number for your card. You should not share this number with anybody and you should never forget the number too. If you enter a wrong PIN thrice, you will be locked out of your account.
---
Reason 6 – Insufficient funds
If you have less money in your account than what you are trying to withdraw, your transaction will be declined. Keep in mind that if you are in an ATM, the respective bank will charge you fees for using their services. So even if you have sufficient money for transaction but not enough for the fees, your transaction will be declined.
---
Reason 7 – Card is expired
If your card has been expired, you need to contact Greenlight customer support or their website and apply for a new one.
You need to check the expiry date on the card. Make sure that you apply for a new one before the old one expires. So, this way you will not face the problems with your card.
---
Why won't my Greenlight card work at an ATM
Short Answer: Your Greenlight card won't work at an ATM because your parents have turned your card off or frozen your card in their app.
Parents can freeze your card to stop your spending for a while or to teach you a lesson. Just ask them to turn it back ON.
Or as mentioned before in the Spending section of your profile they can assign limits for Any ATM. So, you will not be able to spend more than that unless Pull overages from Spend Anywhere is turned ON. If that is turned off, your card won't work there.
Also make sure that you select "Checking account" when selecting account type. Otherwise, you will n0t be able to withdraw any money from the ATM. And ensure that you have enough money for withdrawal including the charges by the ATM.
For more details, read: (5 Reasons) Why Won't My Greenlight Card Work At The ATM
---
What is the daily limit for Greenlight card?
Short Answer: The daily limits for Greenlight card are split into spending and withdrawals, and they are $1500 and $100 respectively.
The daily limits are reset every midnight exactly at 12. The monthly limits are reset every 30 rolling days. That means that it will count from today if you made your first withdrawal on this day.
The parent cannot set a daily limit, those are set by people at Greenlight itself. But remember that the amount in your account is controlled by your parents. And they can set limits to specific things. So even if you haven't crossed a daily limit, your transaction will not go through if they have set a store specific limit.
For example a kid has plays a lot of games and buys them and their add-ons online. The parent can set limits for that particular option too. Let us say they are playing Fortnite or something and tries to buy a battle pass and other skins for characters. This might not exceed the daily $100 spending limit. But the parent might have set a $10 limit and once they cross that, the payments will not go through. However, they will go through if pull overages from Spend Anywhere is turned ON.
---
FAQs
Q1. What payment application accept a Greenlight card?
Apple Pay and Google Pay accept a Greenlight card as a payment method.
These are the only payment applications that currently accept is payment methods. They might try to add in other payment methods in the future. Until then, you can rely on these two. Although, they might have age guidelines that have to be met for the kids to use.
Q2. Is Greenlight card accepted everywhere?
By everywhere, Greenlight works in approximately 150+ countries. Everywhere Mastercard is accepted, so does Greenlight. 
Whether it might be in an ATM or online, Greenlight is with you every step of the way. There are no extra fees for foreign transactions too. Although you will most definitely be charged extra by ATMs. Everywhere a Mastercard, Visa Interlink or Maestro logo is visible, you can make an ATM transaction with your Greenlight card.
Q3. Will Greenlight charge me any fees?
Greenlight is a subscription based debit card and charges $4.99 to $9.98 per month depending on the plan you choose.
There are three plans Greenlight, Greenlight + Invest and Greenlight Max. These cost $4.99, $7.98 and $9.98 per month. All of these give you cards for up to 5 kids in a family. Other features include investing, cashback and other protection options for kids.
---
Final words
This article gives all the information you need to know about why your Greenlight card is being declined. And the reasons it won't work in an ATM too. You also got to know about the limits and when they reset. I have also included a few frequently asked questions by some users. And I hope this article has helped you circle out the root of your issue with Greenlight.
That is all folks!
Don't have a good day, have a great day!
---
Further Reading:
Does Greenlight work with PayPal
Does Greenlight work with Venmo
Does Greenlight Work with Cash App [2022]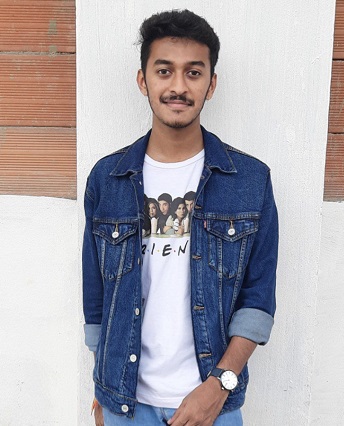 Sri Sahith is passionate and writes his articles by ensuring attention to detail. During his graduation study, he has taken elective subjects like Business Economics and Financial Analysis. These gave him the interest, knowledge and passion to write articles related to Finance-Tech. Also, he loves to read books and talk about them as long as possible.