Is an ATM refusing to accept your Greenlight card?
Wondering why your Greenlight card won't function at any ATM?
If that's the case, read on to the conclusion of the article where all your questions will be answered.
Greenlight introduces a debit card designed specifically for use by minors, which benefits them financially. Nonetheless, this is definitely handled by their parents. As a result, their program offers a kid-friendly mode and a parent-friendly mode with distinct interfaces and options for each.
Additionally, parents will have full access while children will only be able to see their own to-do lists and account balances. The parents will be kept up to date on all purchases.
---
Can I use my Greenlight card at an ATM?
Whenever you see the Mastercard, Visa Interlink, or Maestro symbol at an ATM, you may confidently use your Greenlight card there. Additionally, the Greenlight card may be used at any worldwide ATM that has any of these logos.
Before using an ATM, double-check with your parents to be sure you have permission to use one. The maximum amount a kid may withdraw from an ATM is a setting that can be changed by the parents.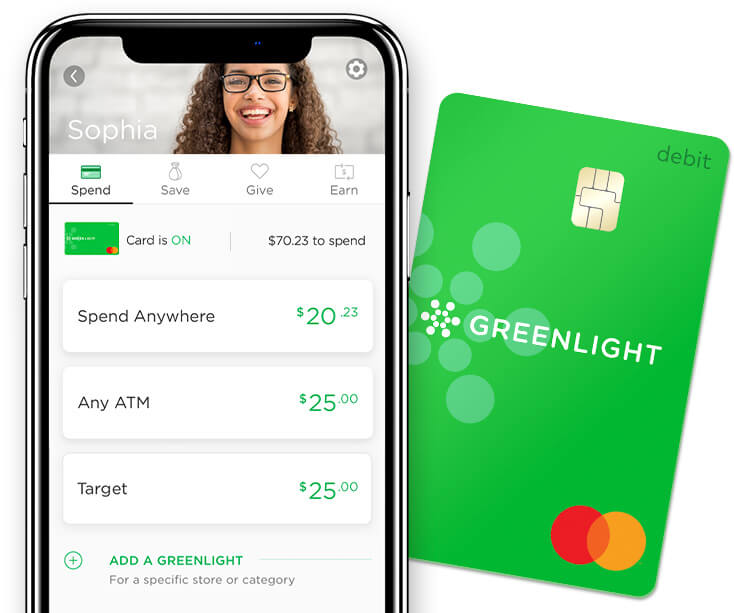 The "Settings" tab of your "Any ATM" Spend Control must be modified by your parents before you may use an ATM to make a withdrawal from the "Spend Anywhere" category.
Remember that many ATMs impose a charge for making a withdrawal; the banks that own and operate the ATMs make money by charging a fee for each withdrawal made. The fees are not collected by Greenlight, and the company has never and will never add any more costs to them.
---
Why won't my Greenlight card work at the ATM?
Short Answer: If you are unable to withdraw money from an ATM using your Greenlight card, it may be due to parental freeze, inadequate funds, incorrect PIN entry, exceeding daily withdrawal limits, or card expiration.
1. Frozen Card
Your parents have the option to freeze your card to prevent you from making any purchases for a period of time or as a form of discipline. If they turn it off, all you have to do is ask them to turn it back on.
They may set withdrawal restrictions for Each ATM, as well, as was indicated before in the 'Spending' part of your profile. Therefore, unless Pull overages from 'Spend Anywhere' is activated, you will be unable to incur any more costs over that amount. To put it simply, your card won't operate if the feature isn't enabled.
2. Inadequate Resources
To put it simply, if you attempt to withdraw money from your bank account and there isn't enough money in there to cover the withdrawal, the transaction will be denied.
Remember that the costs associated with using an ATM are determined by the issuing bank. If you lack the necessary money to cover the whole cost of the transaction plus the associated fees, your attempt to complete the transaction will be denied.
3. Incorrect PIN
Your card's PIN is an individually generated number that serves as a form of identification. This is a private number that should not be given out under any circumstances, nor should it be forgotten under any circumstances. You will not be able to access your account at the ATM if you input the incorrect PIN three times in a row.
4. Withdrawal Cap Achieved
There is a limit placed on the total amount that may be withdrawn each day and each month. As a result, if you have made a number of large withdrawals in the previous few days, and your daily and monthly limitations have been reached, your card will no longer be usable.
It's possible that you won't be able to reset the limitations until the following month. Currently, each cardholder is limited to withdrawing a maximum of $105 per day, and each family is limited to withdrawing a maximum of $525 each month.
5. Card Lapsed
To get a replacement card once yours has expired, you may either call Greenlight's toll-free number or go online to their official site.
You are obligated to examine the card for a date that indicates when it will expire. Ensure that you submit an application for a fresh one well before your current one expires. In this manner, you won't have to worry about any issues with your card.
---
FAQs
1. Are Greenlight cards accepted everywhere?
If your parents provide their OK, you may utilize your Greenlight Card anywhere that accepts Mastercard, even online. However, Greenlight will prevent you from making purchases from certain stores.
Wire transfers, money orders, security brokers, massage parlors, lotteries, casino games, gambling sites, horse and dog races, non-sport online games, and cashback offers at the register are all services that cannot be paid for with a Greenlight card.
2. Can you use Greenlight card at the gas pump?
Yes. There is a functionality included in the Any Gas Station Spend Control that provides you with the ability to pay for gas purchased at the pump in an immediate manner.
---
Final Words
Greenlight is an excellent tool for inculcating in young people the value of saving and budgeting. Kids now have the ability to handle their own financial matters thanks to banking apps and debit cards. However, with adaptable parental controls, the decision-making authority ultimately rests with the parents.
The reasons why your Greenlight Card will not operate at an ATM have been explained in the earlier paragraphs. We hope this information was helpful in guiding you toward a solution if you have had difficulties using your Greenlight card at an ATM.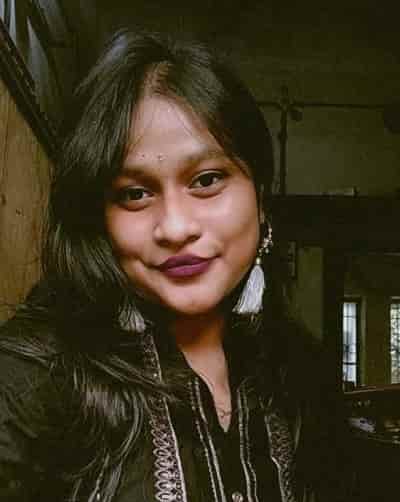 Having earned a Bachelor's degree in Commerce from Ravenshaw University, with a background in Accounting and Finance, Akshita Pattanayak contributes to UniTopTen by writing clear and concise articles based on Finance-Tech. With more than a hundred fin-tech related articles, she hopes to educate people about how banking and payment apps function.