Are you curious if Greenlight works with Cash App?
If yes, you are at the right place.
In this post, we will be talking about if Greenlight Card be used on Cash App.
The straightforward answer to whether Greenlight works with Cash App is – No. Greenlight does not work with Cash app.
Greenlight Card cannot be used on Cash App as it is a prepaid card, and Cash App does not support prepaid cards. However, you link your same bank account with both the services and transfer money between Cash App and Greenlight.
Let's learn more about Greenlight, and the cards you can use on the Cash app below in detail.
---
SEE ALSO: Cash App for Kids (Under 18 Cash App Card)
---
What is Greenlight Card
Greenlight is a company that offers debit cards for kids known. The product is known as Greenlight Card.
Greenlight is a prepaid card with having parental control feature. Parents load the money in the Greenlight card, and they can also control where the card can be used by simply blocking the app usage for particular stores.
Using Greenlight cards, kids can learn to manage money with a debit card instead of using cash for their everyday spending.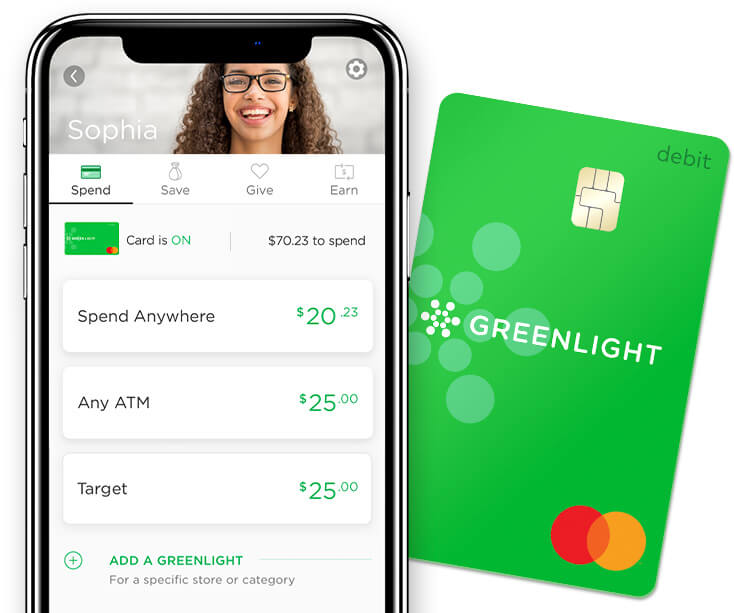 The Greenlight has many other restriction controls. Parents can choose to get transaction alerts. It is such a great feature to keep an eye on spending.
Greenlight does not have any minimum or maximum age requirements. It comes with a monthly fee which starts at $4.99 per month. There are also several investment plans on the app that are specially designed for kids.
---
Can I use my Greenlight card on Cash App?
Short answer: No, Cash App doesn't work with Greenlight Card. As the Greenlight Card is a prepaid card, you cannot use it on the Cash App because it does not support prepaid cards. If you try to link your Greenlight Card, then after entering all your debit card details in Cash App, you may get the following error. 
We're sorry. This Card is not eligible.

You can read more about card eligibility. You can also try a different card or contact the customer service on the back of your debit card.
---
Does Greenlight work with Cash App?
No, Greenlight Card cannot be used on the Cash App as it is a prepaid card, and CashApp does not support prepaid cards.
Cash App currently supports debit and credit cards from Visa, MasterCard, American Express, and Discover.
Most government-enabled prepaid cards are also supported, but depositing to these cards does not work.
ATM cards, PayPal, and business debit cards are not supported at this time.
Many users have also confirmed on different forums that they cannot use Greenlight cards on Cash App and not even on other similar apps like Venmo.
Can Greenlight Debit cards be used with Venmo or CashApp? from personalfinance
---
SEE ALSO: Does Dave App work with Cash App (2021)
---
How to send money from Cash App to Greenlight Card?
You cannot use Greenlight card on the Cash App. And you cannot send your Cash App funds directly to the Greenlight wallet either. So, what you can do is link your Bank account with the Cash and link the same Bank account with Greenlight Wallet.
Now, transfer the Cash Wallet fund to your Bank account. Once funds are in your Bank account, transfer them to the Greenlight Wallet and then to the Greenlight Card.
Below is the step-by-step process:
Step 1 – Link Cash App to Your Bank Account
Open Cash app and log in to your account.
Tap the Banking tab in the bottom left corner of the Cash App home screen.
In the following menu, select the option 'Link Bank'.
Now, follow the instruction to link your Bank account.
---
Step 2 – Send money from Cash App to your Bank Account
Tap the Balance tab on your Cash App home screen.
Press Cash Out.
Choose an amount and press Cash Out.
Select a deposit speed.
Confirm with your PIN or Touch ID.
---
Step 3 – Link Your Bank Account to Greenlight Wallet
Open Greenlight app and log in to your account.
Tap on the Settings (gear)  icon on the right-hand side
Select the option "Funding accounts"
Tap on the option "Add a Funding Account"
Now, Choose "Add a bank instantly"
Here, read the prompt and select "Get Started" if you agree.
Choose your banking institution
Enter your online banking credentials
Choose to have verification go to your phone via text or call and hit continue
Enter the verification code once received
Choose the bank account you'd like to use to fund your Greenlight account and hit continue.
So, that's all.
Now Greenlight app should automatically redirect you to Parent's Wallet and have the ability to load money.
Moreover, you can also link your bank account using your Checking and Routing number. This process of linking your bank account may take up to 7 business days to verify the connection. Once done, you can add a minimum of $1 within 2-3 business days.
---
Step 4 – Add money to Greenlight Card from Greenlight Wallet
Open Greenlight app and log in to your account.
From your Parent Dashboard, tap on the child's tab for which child you'd like to fund.
Now, tap on the option "Send Money," present under child name.
Here, you can choose where you want the money to go: Spend Anywhere, General Savings, Giving, or you can add a Spend Control for specific types of stores.
Now, Enter the amount you want to send and tap "Move Money."
So, that's it, this is how you can send your Cash App funds to the Greenlight Card.
---
Places where Greenlight cards do not work
Greenlight Card can work everywhere Mastercard is accepted, online and in-store, as long as it does not have any restriction from the parents.
However, for the privacy and security of Kids, Greenlight cards will not be accepted for the following transactions:
Wires or money orders
Security brokers or deals
Dating/escort services
Massage parlors
Lotteries
Online casinos or online gambling
Horse racing and dog racing
Non-sport internet gaming
Cashback at the point of sale
Source: Greenlight
---
Final words
To recap this post, Greenlight cards do not work with the Cash App, so you cannot transfer funds directly from your Cash App to Greenlight card or wallet.
The only way in which you can send your Cash App money to Greenlight wallet or Greenlight Card is to link the same bank account in both the apps then transfer money from Cash App to bank account. Then move it from bank account to Greenlight wallet and then to the Greenlight card as detailed above in the post.
---
Further Reading:
[Fix] Cash App money not showing up
Can Someone Hack your Cash App with just your Username, Email, or Cashtag
(11 Reasons) Why is My Cash App Card Not Working [Fixed]
Fix: Cash App verify identity not working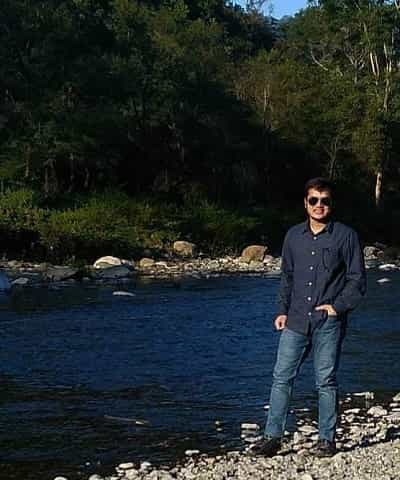 Ankit Kumar is an Engineer by profession and a blogger by passion. Over the last several years, he has written tons of articles, solving queries on Quora. He also has years of experience in investing in Cryptocurrencies, Funds, and Stocks.