Do you want to know if Greenlight work with Venmo or not?
You have just found the appropriate blog, as here we have talked about if you can use Greenlight card with Venmo or not?
No, Greenlight does not work with Venmo. You cannot use your Greenlight card on Venmo.
However, there is a way by using which you can send your Venmo balance to your Greenlight card.
Let's talk more about it in detail below.

---
Can I use my Greenlight card on Venmo
No, you cannot use Greenlight card on Venmo or its parent company PayPal as Greenlight card is made for kids, and it may not be safe to allow adding funds from third party services. 
Funds to the Greenlight card can only be added in the settings of the parent app.
If you try to link your Greenlight Card with Venmo, after entering all your card details in Venmo app, you will get an error code.
We're sorry. This Card is not eligible.

You can read more about card eligibility. You can also try a different card or contact the customer service on the back of your debit card.
---
Does Greenlight work with Venmo
No, you cannot use Greenlight card on Venmo directly, but there is a way involving your bank account to transfer money from between both the services.
Venmo allows credit, debit, and prepaid, network branded (e.g., American Express, Discover, MasterCard, Visa cards) registered under your name to be added to Venmo. Also, the card issuer or Venmo may decline cards for funds availability or fraud prevention reasons.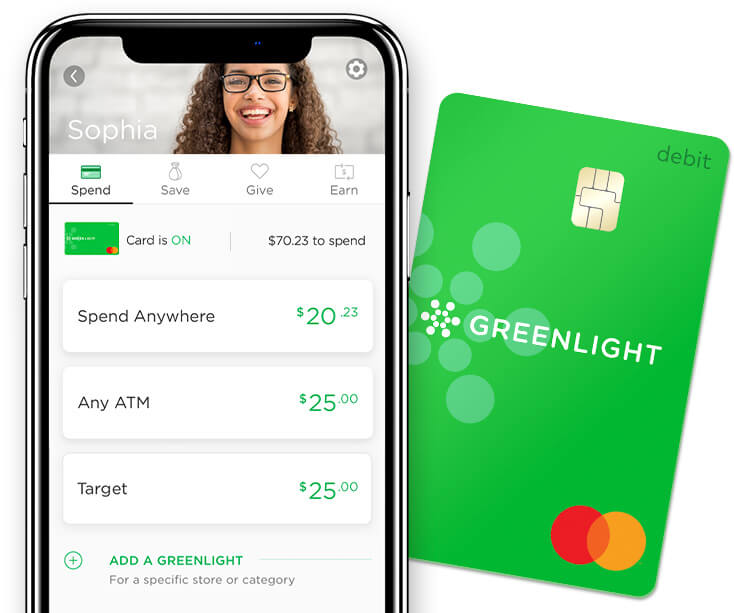 ---
Places where Greenlight card does not work
Greenlight Card works everywhere Mastercard is accepted, online and in-store, as long as it does not have any restrictions from the parents.
However, for the privacy and security of kids, Greenlight cards will not be accepted for the following transactions:
Wires or money orders
Security brokers or deals
Dating/escort services
Massage parlors
Lotteries
Online casinos or online gambling
Horse racing and dog racing
Non-sport internet gaming
Cashback at the point of sale
---
How to send money from Venmo to Greenlight Card:
As already stated, you cannot directly send the money from your Venmo account to your Greenlight card. But, what you can do is send your Venmo balance to your bank account and link the same bank account in the Greenlight App and add money from it and then send it to the Greenlight card.
Below is the step-by-step process:
Step 1 – Link Bank Account with Venmo
Open Venmo app and log in to your Account.
Step 2- Send money from Venmo to Bank Account
Tap the Balance tab on your Cash App home screen.
Press Cash Out.
Choose an amount and press Cash Out.
Select a deposit speed.
Confirm with your PIN or Touch ID.
Step 3 – Link Bank Account to Greenlight Wallet
Open Greenlight app and log in to your account.
Tap on the Settings (gear)  icon on the right-hand side
Select the option "Funding accounts"
Tap on the option "Add a Funding Account"
Now, Choose "Add a bank instantly"
Here, read the prompt and select "Get Started" if you agree.
Choose your banking institution
Enter your online banking credentials
Choose to have verification go to your phone via text or call and hit continue
Enter the verification code once received
Choose the bank account you'd like to use to fund your Greenlight account and hit continue.
So, that's it; now Greenlight app should automatically take you to Parent's Wallet and have the ability to load money.
Moreover, you can also link your bank account using your Checking and Routing number. This process of linking your bank account may take up to 7 business days to verify the connection. Once done, you can add a minimum of $1 within 2-3 business days.
---
Step 4- Add money to Greenlight Card from Greenlight Wallet
Open Greenlight app and log in to your account.
From your Parent Dashboard, tap on the child's tab for which child you'd like to fund.
Now, tap on the option "Send Money," present under child's name.
Here, you can choose where you want the money to go: Spend Anywhere, General Savings, Giving, or you can add a Spend Control for specific types of stores.
Now, Enter the amount you want to send and tap "Move Money."
So, that's it, this is how you can send your Cash App funds to the Greenlight Card.
---
Final Words
Venmo is a peer-to-peer money transferring app owned by PayPal. Sending and receiving money to your friends and family members is quite easy using the app.
On the other hand, Greenlight is a company that offers debit cards for kids known as Greenlight Card. But there is a catch, it is a prepaid card, and it has parental controls.
Parents load the money into the Greenlight card, and they can also control where the card will work and where it will not. Using Greenlight cards, kids learn to manage money with a debit card instead of using cash for their everyday spending.
Well, when it comes to using the Greenlight card on Venmo, you cannot use it directly. However, if you want to send money from your Venmo account to your Greenlight card, you can do it by following the way explained above in this post.
---
Further Reading:
Can I Venmo myself? How to Venmo yourself?
Does Venmo add friends automatically? How to hide them?
[Fix] Why is Venmo not verifying bank account
(10 Reasons) Venmo Card Not Working at ATM [Fixed]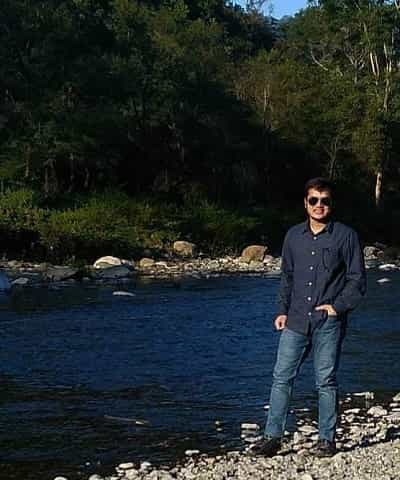 Ankit Kumar is an Engineer by profession and a blogger by passion. Over the last several years, he has written tons of articles, solving queries on Quora. He also has years of experience in investing in Cryptocurrencies, Funds, and Stocks.