Do you keep receiving an error message that reads 'Your payment method is incorrect. Please update your billing settings' when you attempt to pay with Uber? In this post, we'll go through what to do if Uber tells you that your payment method isn't valid and how to resolve it.

While making a payment on Uber, you may get a message from Uber stating that the payment option you entered is not valid and that you should choose another payment method. This message is basically to inform you that the proposed method of payment will not be accepted due to incorrect or invalid details or in some cases due to certain technical difficulties.
---
Why does Uber keep saying update billing settings?
Short Answer: Uber says 'Update Billing Settings' when you have entered incorrect card details, your credit or debit card has expired or, you have exceeded your withdrawal limit.

1. The card number you have entered is incorrect
Due to the lengthy card numbers, it is very much possible that you may make a typing error and input the incorrect one.
It's also possible that you updated your card but forgot to do so on the app. If this happens, just try to remember to do it next time. You should make sure that the information on your card is constantly up to date.
Payments are often declined because of incorrect card numbers. Before entering your credit card information online, you should always verify it twice to ensure that it is correct. This will save you a lot of hassle in the future.
2. The credit or debit card you have added has expired
It's also possible that the card has expired and you can't use it any longer. It's likely that you'll be aware of this when it occurs, but there are times when you may not realize it has. Whenever the firm conducts a transaction, it double-checks all of the information you've provided. It's only reasonable to receive a payment failure message if your card has expired.
If you want the app to utilize your new card to deduct the costs for the payments that you make on Uber, you'll need to update the card information. Remember to maintain your app-stored card information updated at all times.
3. The withdrawal limit on your account has been exceeded
This also occurs rather often. Though it's not very frequent, it might be a lifesaver if you're far from any major cities and have a heavy financial burden. Payments may add up rapidly, especially for things like hotel stays, medical care, and other such expenses.
As a result, you will be unable to withdraw any more money from an ATM until you have completed one or more of the required verification steps.
In the event that a transaction is attempted using a card that has reached its withdrawal limit, the app will not process it. You may either use a new card or wait for the current one to be activated again before using it.
---
How to update billing settings on Uber?
Method 1: Update your card details
The billing address, card verification value (CVV), and expiry date of a credit or debit card may be updated. Those who use Uber for business may switch whose profile their card is linked to by following the steps given below:
Step 1: Choose Settings from the menu.
Step 2: Click on Profiles.
Step 3: Click on Account
Step 4: Now, click on Wallet.
Step 5: Choose the payment option you want to update.
Step 6: Click on Edit.
Step 7: Edit or correct the card details
Step 8: Click on Save after making the changes.
---
Method 2: Delete and Re-add your card as a payment method
Since it's not possible to change a debit or credit card number after it's been entered, you may delete the card from your account and add it again as a new payment option. Follow the steps given below to delete and add a payment method-
Deleting a payment method:
Step 1: Click on Account
Step 2: Now, click on Wallet.
Step 3: Choose the payment option you want to delete.
Step 4: Click on Remove payment method.
Adding a new payment method:
Step 1: Click on Account
Step 2: Now, click on Wallet.
Step 3: Click on Add Payment Method.
You may add a payment method by scanning your card or, manually entering your card details.
Adding a payment method by scanning a credit or debit card:
Step 1: Click on the camera icon.
Step 2: Put your card at the center of your phone's screen.
Place your card in the middle of the phone's screen, till you see a green light in each of the four corners. If you have embossed numerals and characters on your card it will be simpler to scan.
Step 3: Enter the credentials of your card.
Input the expiration date of your card, the CVV number, and the billing ZIP or postal code.
Adding a payment method by manually adding a credit or debit card:
Step 1: Enter the credentials of your card.
Input the expiration date of your card, the CVV number, and the billing ZIP or postal code.
---
SEE ALSO:
---
FAQs
1. Why do I get an error message while adding a payment method on Uber?
A message about a problem processing your payment may appear after a trip if you have provided the wrong CVV number or billing zip code for your credit or debit card. You might try erasing the payment method and adding it again after double-checking the details.
---
Final Words
Incorrect or improper payment methods including banks, ATMs, debit/credit cards, and the like are the most common cause of the Uber requesting you to change your billing settings issue.
Because of this, finding a solution is not entirely straightforward. After all, no one wants to continue in the dark for fear of losing their balance while fiddling with unnecessary settings. However, you need not fear; we have detailed all the secure solutions to this problem above.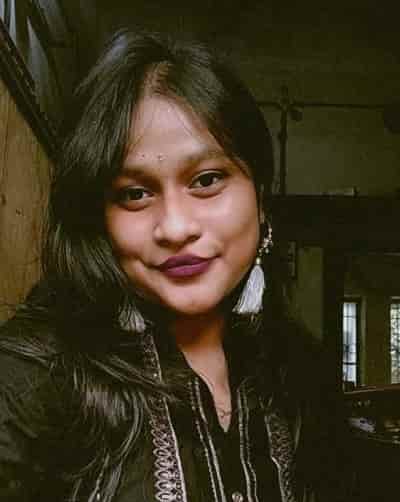 Having earned a Bachelor's degree in Commerce from Ravenshaw University, with a background in Accounting and Finance, Akshita Pattanayak contributes to UniTopTen by writing clear and concise articles based on Finance-Tech. With more than a hundred fin-tech related articles, she hopes to educate people about how banking and payment apps function.