Getting errors while redeeming Uber Eats promo codes?
Wondering what could be done to fix the issue?
To tell you the truth, almost everyone has been there. But fortunately, there are solutions to resolve the problem at hand. We've laid out the causes and fixes to your problem below for your convenience. To find out the solutions, read on.
---
Why isn't my Uber Eats promo code not working?
Short Answer: Your Uber eats promo code is not working because the wrong code has been input repeatedly, there is a server error, the code has expired, your account is not eligible, the code has already been redeemed, or there are issues with your account.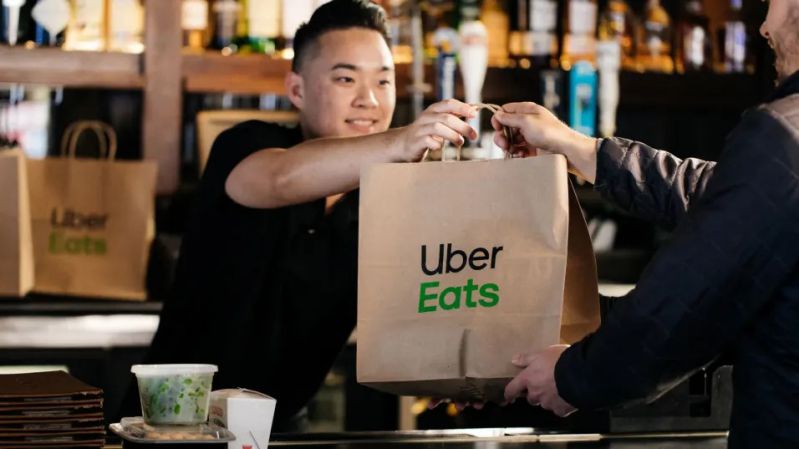 1. The wrong code has been input repeatedly
If you repeatedly keep using a wrong or otherwise invalid Uber Eats promo code, it will eventually stop working. In this situation, the dreaded 'Too Many Requests' message will keep popping up on your Uber Eats app. If you're getting the 'Uber Eats Too Many Requests' issue, see our guide on how to resolve it.
2. There is a server error
This problem may also arise under very unusual circumstances, such as when the server is overloaded. There is probably a swarm of customers all wanting to make purchases or use discount coupons at the same moment, and the server can't handle them all. You can only wait and keep an eye on server statistics if there's a problem.
3. The promo code has lapsed
No matter how many times you attempt to use an expired coupon, you will not be successful. Promo codes are null and void after their expiration dates have passed. For this reason, using the discount code before it expires is highly recommended.
4. The account is not eligible for the promo
When attempting to use a coupon code, it is also taken into account whether you qualify for the discount. For example, if the promo code is exclusively valid for first-time buyers, you may run into problems if your primary account has already completed purchases. Also, this may occur if the discount coupon only works for a limited selection of products or at a certain location.
5. The code cannot be redeemed on your account
You will get the message "Promotions cannot be applied using your current device" if you try to use an Uber Eats discount code and already have numerous accounts or have submitted the same billing information on another account.
6. The code has been redeemed already or is invalid
To state the obvious, if the discount code has already been used, either by you or someone else, it will not work a second time. If you use a discount code to make a purchase and then decide to cancel that purchase, you will get a refund but will no longer be able to use that discount coupon.
It's also possible that the discount code you provided does not exist because you typed it incorrectly. When you input the promo code, you need to double-check that it is entered correctly. It will not operate in any way, if a letter or number is omitted from the input or if anything else is substituted for it.
---
Fix: Uber eats won't let me use promo code
Method 1: Properly enter the promo code
It goes without saying that the promo code must be entered precisely as written. You need to be very careful while entering the promo code since the slightest mistake might result in an error message.
Therefore, after entering the discount code, be sure to verify it for any typos.
Method 2: Use a valid code
Coming to the second fix, make sure the promo code you are trying to redeem is a valid one and has not been used before or expired. In most cases, the promotional code will only work until a certain date.
In case the coupon code you wanted to use has already expired, don't fret. There are many more where that came from. As long as they are valid and haven't expired, you may utilize them.
Method 3: Wait for the server to be restored
The server may be unavailable due to high traffic or scheduled maintenance, as previously noted. In any event, until the problem is addressed, you will not be able to redeem your discount coupon.
Until then, you may keep an eye on the server's uptime with the help of a third-party tool like Downdetector. A sharp spike in the graph indicates that there are presently issues with the service.
Method 4: Restart the app
If Uber eats is not letting you redeem the promo code, you can apply this simple method to address the issue. Simply exit the app on your phone, remove all the apps running in the background, reboot your phone and relaunch the app. If you're using a browser, just close the coupon window and refresh it. After that, maybe you'll be able to use the discount code.
Method 5: Create a new account
If you have tried everything and continue getting problem messages while trying to redeem the code, it may be time to try something else. It's common knowledge that new customers may save between $15 and $20 on their first Uber Eats order.
Therefore, to avail this offer, you will have to open a new account. Please note that if you want to create a new account and redeem coupons again, you will need to use a different phone number.
Method 6: Get in Touch with Uber Eats' Customer Service
Uber's customer service may be your last hope for a satisfactory resolution to the problem at hand.
Uber Eats's primary number is (800) 253-6882, which you may use to get in contact with them.
---
FAQs
1. Why is Uber Eats not letting me use a promo code?
Many factors are at play, including the following: Their discount code is no longer valid, it has been used before you, or Uber has technical difficulties, etc.
2. How many times can you use Uber Eats promo codes?
Although only a single Uber Eats discount coupon may be used per purchase, Uber credit points and other discount offers can be used in conjunction with the code.
---
Final Words
If you have a promo code for Uber Eats and are attempting to use it to obtain a free meal or a reduced price on your order, you probably don't want to discover that Uber Eats is refusing to accept it. However, with the causes and workarounds mentioned in this article, we hope you are able to resolve the same.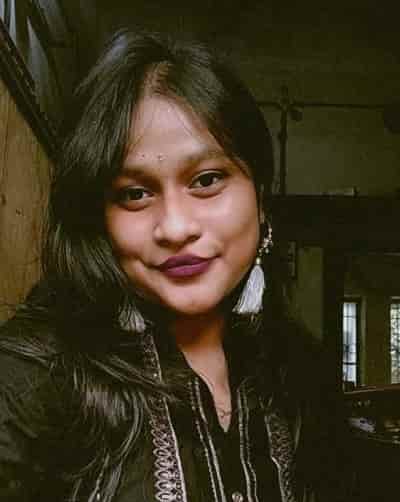 Having earned a Bachelor's degree in Commerce from Ravenshaw University, with a background in Accounting and Finance, Akshita Pattanayak contributes to UniTopTen by writing clear and concise articles based on Finance-Tech. With more than a hundred fin-tech related articles, she hopes to educate people about how banking and payment apps function.