Having trouble with a Ticketmaster presale code that isn't working?
Curious as to why this thing happens in the first place?
Imagine you have a Ticketmaster presale code and are about to purchase tickets for a special event when the code suddenly stops working. This could leave you frustrated just like the Ticketmaster Tickets Not Showing Up issue.
So, if you've ever wondered why your presale code isn't doing its job, keep reading. I'll go through what usually causes them and, most importantly, how to deal with them.
---
Why is my Ticketmaster presale code not working?
Short Answer: Your Ticketmaster presale code is not working because of typing errors, the tickets are sold out, you are using purchased codes, the presale period hasn't begun, there are technical issues with the platform, or the server is down.  

1. Typing Errors
Has it ever happened to you that your Ticketmaster presale code didn't work when you really needed it to? Well, one common reason for this is simple typing errors. It happens to the best of us. Maybe you accidentally mistyped a letter or switched the case while entering your code which would explain why the presale code isn't working.
2. Sold-Out Tickets
The disappointment of finding out that your desired presale tickets have sold out is one that many of us have experienced. The thing is, presale tickets are limited, and the demand is sky-high. So, having an active code is no assurance that any tickets will still be available by the time you get to the checkout.
3. Purchased Codes
You might have heard of people buying presale codes from others, thinking they can score great seats. Here's the deal: Every Ticketmaster account has an exclusive presale code. The code will not work unless you obtain it via official sources.
4. Not yet in pre-sale phase
If your Ticketmaster presale code isn't functioning, the presale period may not have begun yet. We've all been there, eagerly waiting for the presale period to start, only to find out we were too early. The presale period begins at a certain time, and the code isn't going to work until then.
5. Technical issue with the platform
Sometimes, despite having a valid presale code and perfect timing, you might encounter a technical glitch on the Ticketmaster platform.
We've all heard about the Ticketmaster Taylor Swift Presale access code not being delivered issue which happened as recently as August 2023. It's a frustrating situation that many of us can relate to, particularly if you were really hoping to get those tickets.
6. Server outages
Excessive traffic or unexpected technical issues with the server might cause it to go down. Imagine counting down the minutes, ready with your presale code, but as soon as the presale begins, the Ticketmaster servers go down.
It must be frustrating for fans everywhere. You're not alone if you've ever been affected by a server outage; many others have too.
---
Fix: Ticketmaster presale code not working
Method 1: Check that the code is entered accurately and in the correct field
Let's be honest: at some point or other, we've all been disappointed by a typo that prevented a coupon code from being redeemed. It's frustrating, and it happens more often than we'd like to admit.
You might make the same mistake while entering the presale code if you aren't careful enough. Entering your code slowly but surely might help you avoid making any mistakes. Pay attention to uppercase and lowercase letters.
Instead of entering the code manually, see whether you can utilize the copy-and-paste method instead. Finally, remember to type the code into the appropriate section. If you accidentally enter it in the password section or any other field, it will not work.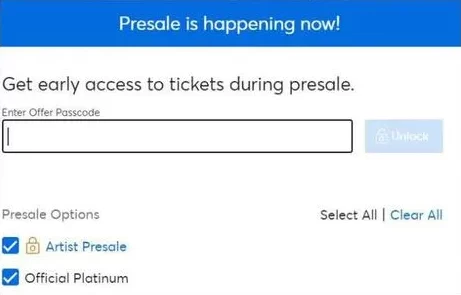 Method 2: Wait for server or technical issues to be fixed
If the server is unavailable or there is a technical problem with the platform, the best course of action is to remain patient. These issues are usually temporary, and Ticketmaster's technical team works diligently to resolve them.
While you wait, stay tuned with Ticketmaster's official announcements and updates on the situation. You may use your presale code as intended after they've worked out the problems.
Method 3: Remove the cache and cookies
Clearing your browser's cache and cookies may be all that's needed to fix any problems you're having with your Ticketmaster presale code.
I've had moments where this quick fix did wonders. You may do this by going to your browser's settings, selecting the option to clear cache and cookies, and then following the on-screen instructions. After that, try entering your presale code once again.
Method 4: Restrict yourself to one device at a time
Have you ever wondered if using multiple devices would give you an advantage?
I've seen friends attempt this, hoping to increase their chances. However, here's the deal: Ticketmaster's presale codes usually only work on one device at a time. My recommendation is to use just one device at a time, input your code, and wait your turn. It's the fair and effective way to get your hands on those tickets.
Method 5: Switch to a different web browser
Switching to a different browser can be a game-changer. It's a tip I've learned from fellow ticket enthusiasts who have encountered similar issues. Do not be afraid to switch browsers if the one you normally use is giving you trouble.
Method 6: Do not use a VPN
It's possible that using a virtual private network may cause problems with the ticketing system. You could have trouble getting presale tickets if you attempt to do so while your VPN is active in the background. To prevent this, you should turn off your VPN before buying tickets.
Method 7: Get in touch with Ticketmaster Support
Contacting Ticketmaster's support team might be an option if everything else fails. Ticketmaster's support staff is available through live chat, email, and phone to assist you with any problems you may be having with your presale code. So, don't be shy about asking for help if you need it.
---
SEE ALSO: 
---
FAQs
1. Can I give my presale codes to someone else?
It actually depends on the particular event and the ticketing platform in problem. Sharing your presale codes is permitted by certain ticketing services, such as Ticketmaster and Live Nation.
However, other codes, such as Verified Fan, are a little more limited. They can only be used with the connected account or credit card, and cannot be transferred to another person.
The bottom line? Before using a presale coupon, be sure to read all of the terms and conditions. It's the easiest approach to find out whether you're allowed to share the code with others.
2. Do all events need a special presale code?
To put it simply: no, they don't. It's not necessary to have a presale code for every single event. They generally come into play for popular events when purchasing tickets in advance is a huge advantage.
Presale coupons often shine for events like popular concerts, bustling music festivals, and important sporting events. However, there are some events that don't need any kind of presale code at all. For less sought-after events, tickets are usually available to everyone right from the get-go. When that happens, there's no need to worry about a presale code.
---
Final Words
We've discussed how to deal with them all, whether it's a little typing error, a problem with the website, or a problem with the browser. I've faced the same moments of hope and disappointment, just like you.
So, the next time your Ticketmaster presale code gives you trouble, don't lose hope. You'll be able to overcome the challenges with these tips and a little patience.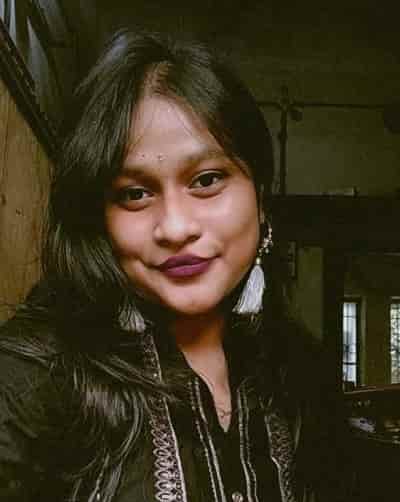 Having earned a Bachelor's degree in Commerce from Ravenshaw University, with a background in Accounting and Finance, Akshita Pattanayak contributes to UniTopTen by writing clear and concise articles based on Finance-Tech. With more than a hundred fin-tech related articles, she hopes to educate people about how banking and payment apps function.