Having trouble accessing your Ticketmaster ticket's barcode?
Looking for ways to fix the issue?
It is especially annoying if you need to get to an event quickly and your tickets do not show up on the Ticketmaster app. And, it is equally frustrating when you are not able to access your ticket's barcode.
If you don't have a barcode, you won't be allowed to enter the event, and you could miss out on something very fantastic. Fret not, however. This article will explain why your Ticketmaster tickets can be missing a barcode and what you can do about it.
---
Why is there no barcode on my Ticketmaster tickets?
Short Answer: There is no barcode on your tickets because they are mobile-only tickets, there is a delay in delivery of tickets, you are viewing tickets through a digital wallet, the barcode is not generated yet, or the ticket is from a third party.

1. Mobile-only tickets
Ticketmaster has been pushing mobile-only ticketing as a means of limiting ticket fraud and strengthening ticket security in recent years. So, you won't be able to use the Ticketmaster website to check up this ticket's barcode.
2. Delivery delay
There may be delivery delays happening that prevent the mobile QR codes from being made available until much closer to the event's start time for certain events. If this is the case, you won't be able to see the barcodes until the tickets are made available for download. Once the venue or team announces that the delivery delay has been resolved, the barcodes will become accessible.
3. Viewing tickets through a digital wallet
When using a digital wallet to see your tickets, the barcode may not be immediately visible; in certain cases, you may need to click on the ticket to uncover it.
4. Barcode not generated yet
Tickets purchased less than 24 hours in advance may not yet have a barcode produced by Ticketmaster. You may have to hang tight till the barcode becomes accessible. If you have any questions about whether or not the barcode should be accessible at this time, you may reach out to Ticketmaster's support team for guidance.
5. Not a Ticketmaster ticket
Your tickets may not have barcodes if you bought them from a reseller who did not get them through Ticketmaster. In such a circumstance, it may be necessary to get in touch with the vendor for help or to buy replacement tickets.
Buying tickets from a secondary market might be problematic because of the possibility of fraud or invalid tickets being sold. Because of this, getting tickets through Ticketmaster directly is highly encouraged.
6. Type of Ticket
Whether or not your ticket contains a barcode might also depend on what kind of ticket you bought. For instance, Ticketmaster may not recognize a barcode on a complimentary ticket. To clarify, a complimentary ticket is one that has not been bought by the receiver and is instead given to them at no cost.
---
Fix: Ticketmaster barcode not showing
Method 1: Make sure you have the proper tickets
Your tickets may not be valid or maybe for a different event if you bought them from a secondary vendor. Verify the event information on your tickets to make sure they are genuine. Get in touch with the vendor or Ticketmaster's support team if you have any questions.
Method 2: Wait for the barcode to become accessible
The barcode may not have been generated yet if you just bought the tickets or if there is a delay in the delivery of the tickets. As a result, you may need to remain patient till the barcode becomes accessible.
Method 3: Delete browser cache and cookies
If you're having trouble seeing your ticket's barcode, it might be because of information stored in your browser's cache or cookies. If you want to see the most recent version of your tickets, clearing your browser's cache and cookies may help.
There should be a "clear browsing data" or similar option in your browser's settings or options menu from which you may delete your cache and cookies.
Method 4: Switch to a different web browser
If you're still having difficulties seeing your tickets or the barcode isn't showing up, switching to a different browser may help. It's possible that Ticketmaster or your digital wallet or email service isn't compatible with the browser you're using.
If you can't get to your tickets in one browser, try another to help narrow down the problem. Chrome, Firefox, Safari, and Edge are just a few of the popular alternative web browsers.
Method 5: Get in touch with Ticketmaster's support staff
Get in touch with Ticketmaster's help desk right away if you still can't find your tickets or don't see a barcode. They may fix any technical issues and explain why the barcode isn't there. Customer service for Ticketmaster may be reached by phone, email, or a help desk on the website itself.
---
FAQs
1. Why is Ticketmaster saying my barcode is invalid?
You may need to double-check that you are entering your Ticketmaster barcodes for the right show listing, date, and time if you are having trouble getting them to verify. Ticketmaster does not take barcodes for complimentary tickets or tickets purchased from any other source.
---
Final Words
We know how aggravating it is when the barcode on your Ticketmaster ticket is missing, but with the help we've given, you'll be able to locate it in no time and go back to enjoying the event. Keep in mind that Ticketmaster has customer service representatives standing by to help you if you continue to have problems.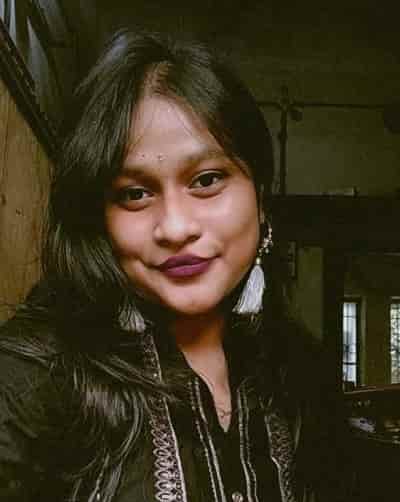 Having earned a Bachelor's degree in Commerce from Ravenshaw University, with a background in Accounting and Finance, Akshita Pattanayak contributes to UniTopTen by writing clear and concise articles based on Finance-Tech. With more than a hundred fin-tech related articles, she hopes to educate people about how banking and payment apps function.