Wondering why your Starbucks gift card is not working?
Need instructions on how to activate a Starbucks gift card?
When you're unable to go a day without your morning cup of Starbucks, you could probably count on the Starbucks app for iOS and Android to manage your rewards and make purchases. It may be a rough start to the day if the Starbucks gift card is just not working.
Luckily, there are a few methods to fix the issue at hand. Besides, we have also outlined the steps to activate the Starbucks gift card in case you're interested. Be sure to stay around.
---
Why is my Starbucks gift card not working?
Short Answer: Your Starbucks gift card is not working because you have entered incorrect billing or credit card details, the Starbucks server is offline, you are trying to use a Starbucks gift card at another store, the app is not updated, or the cache in the app is corrupted.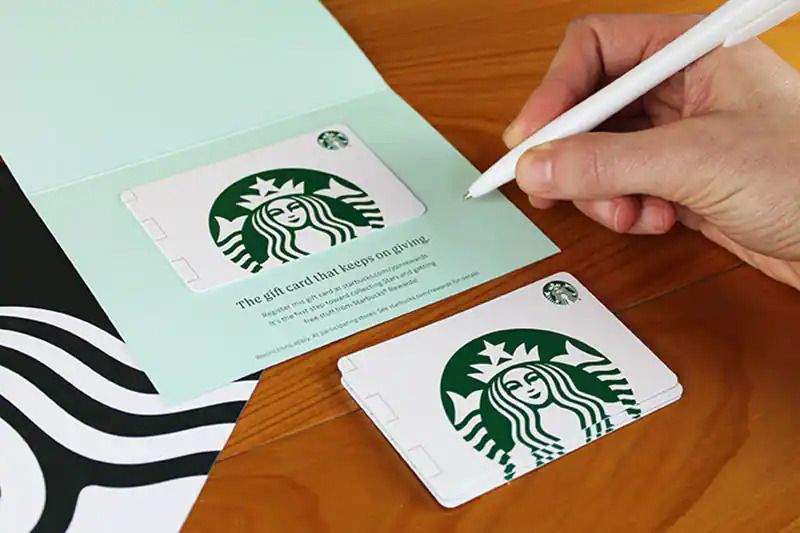 1. Inaccurate billing or credit card information.
Inaccurate billing or credit card information will prevent the Starbucks gift card from being used. When your Starbucks account details and your bank's account information don't match, your Starbucks gift card will not work.
The aforementioned error message will appear if either the credit card's expiration date or security code does not match the information entered.
2. The Starbucks server is offline.
While it's rare, the Starbucks service as a whole may sometimes go unavailable. But if it does, the Starbucks gift card may not work when you attempt to use it. Checking third-party websites, forums, or social media for information regarding server-related difficulties may help you fix this issue.
3. Out-of-date application
If your Starbucks gift card isn't being accepted, an older edition of the Starbucks app might be to blame. When an upgrade is released in the Starbucks app, it should be downloaded and installed to fix this issue.
4. Damaged cache
A faulty cache or damaged data might be to blame for the many issues people have been having with the Starbucks app, including the one at hand. There's a chance that clearing the cache at regular intervals will fix the problem.
5. Using the card at a different store
Starbucks Gift Cards are accepted at any Starbucks location in the United States, Canada, Mexico, Puerto Rico, and certain international markets such as Australia, Ireland, the United Kingdom, and the United States Virgin Islands.
Your Starbucks gift card will not be accepted anywhere else. The gift card can't be used on any meal delivery services, including Uber Eats and DoorDash as well.
---
How to activate Starbucks gift card
Gift cards for Starbucks may be used either in-store or online to purchase beverages.
Once a purchase is completed, the card is ready for use. Using a Starbucks gift card is as easy as visiting your nearest Starbucks, placing your order, and handing the card to the cashier. It has the same value as hard currency.
The card may be activated online as well. Creating a Starbucks card online at www.starbucks.com/card or using the Starbucks mobile app is quick and simple.
Physical cards must have a minimum initial load of $5. Both the 14-digit card number and the 4-digit CSC (Card Security Code) printed beneath the scratch-off layer on the card's backside are required.
Through the Starbucks mobile app, you may link a Starbucks e-card or physical Starbucks Card to your existing Starbucks account. Registering your Starbucks e-card or conventional Starbucks Card is quick and easy; just follow the on-screen prompts.
---
How to Fix Starbucks gift card not working
Method 1: Double-check your billing details.
Verify that the address and name you used to register for the Starbucks Mobile app are the same as those on file with your credit institution.
Be careful to update your billing information to reflect any recent changes to your address or name.
---
Method 2: Verify your credit card details.
Verify that the expiry date on your credit card is accurate and that the security code you entered matches that on the back of your card.
Don't hesitate to get in touch with your bank if you're still having issues.
---
Method 3: Verify the status of the Starbucks servers.
In addition, if the Starbucks website or server is experiencing technical difficulties, your Starbucks gift card may not be accepted. Determining if the problem is on your end or the server's is always helpful.
Consequently, we advise going to the Starbucks downdetector page. Here you can see how many reports there have been and comments from people. If the claims are accurate, then Starbucks' servers must be down.
Until the Starbucks servers are back up and running, you'd want to wait before utilizing the gift card you've been given.
---
Method 4: Download the latest version of the Starbucks app
In most cases, a phone will automatically update its applications, but if that hasn't occurred in this case, you may be stuck with an out-of-date version of the Starbucks app that is buggy or incompatible. Fret not, the app's version may be updated manually.
In iPhone:
Step 1: Launch the App Store on your iPhone.
Step 2: Click the profile symbol in the upper-right corner.
Step 3: Continue scrolling until you see a list of applications.
Step 4: Select Update beside the Starbucks app.
In Android:
Step 1: Launch the Google Play Store on your Android smartphone.
Step 2: Select the three horizontal lines in the top left corner.
Step 3: Select "My apps & games."
Step 4: Update the Starbucks app by tapping on it.
---
Method 5: Delete your cache
If that doesn't work, you may want to try clearing the cache on your Starbucks app and see if that helps. If the app stops responding, clearing the cache may be necessary.
Only by deleting the app and reinstalling it will you be able to clear the app's cache on your iPhone. This may cause you some inconvenience but will just take a second or two. As for Android:
Step 1: Launch the Settings app and choose Apps.
Step 2: When required, select See all apps, followed by Starbucks.
Step 3: Select Storage & cache.
Step 4: Select Clear cache, followed by Clear storage.
---
SEE ALSO:
---
FAQs
1. How do I make my Starbucks gift card active?
You may activate your Starbucks Gift Card in any manner you like. When you use one of these cards for the first time, it becomes active. To use your Starbucks Gift Card, you must first register it online and then make a transaction. In addition, regular usage is required to maintain card validity.
---
Final Words
So that is all, folks!
You may now begin enjoying everything that Starbucks has to offer now that you understand how to resolve the problem and activate your gift card.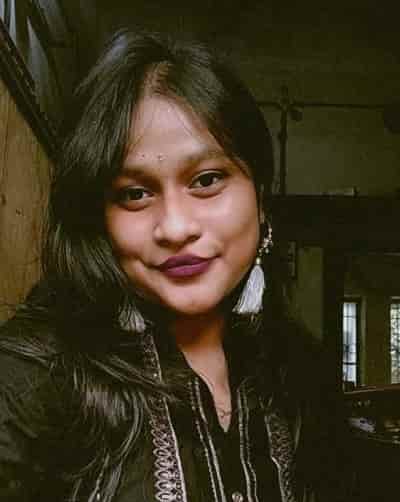 Having earned a Bachelor's degree in Commerce from Ravenshaw University, with a background in Accounting and Finance, Akshita Pattanayak contributes to UniTopTen by writing clear and concise articles based on Finance-Tech. With more than a hundred fin-tech related articles, she hopes to educate people about how banking and payment apps function.