Can someone find out who I am on Cash App?
Does Cash App show your legal name?
Can people see my address on Cash App? And can someone track me? Can you find someone's number on Cash App? All these questions have been answered in this article.
Cash App is another payment application created to ease your daily life. It is primarily an application used to send and receive money from people or organizations. But that is not the only thing it is used for. You can also invest, buy and track your Bitcoin purchases.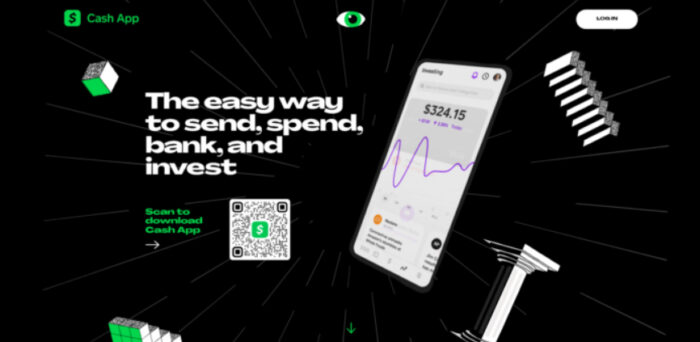 Cash App also gives you the opportunity to order a Cash App card. This does not cost you any extra money. You can go to a nearby store and top it up with some money. You can use that card to withdraw money from ATMs. But, when you check your balance it just shows "zero balance".
---
Can someone find out who I am on Cash App?
Short Answer: Only $Cashtag is visible to your sender. Your personal details like mail, number and name are only visible if they are in your contact list. But, the details are not public.
People can search for you using your name, mobile number or a $Cashtag which is unique for every user. If your number is saved in their contact list, they can find you in the app very easily. They will also know whether or not you use Cash App.
As mentioned before, your details are not public and are only visible to the people who you have sent or received money. So if you don't want everybody to view your details, only do transactions with people or organizations you trust.
On another note, people may not find you if you have blocked them for any reason.
---
Does Cash App show your legal name?
Short Answer: No. Cash App uses its unique username known as $Cashtag. So it does not show the name on your Cash App publicly, only the $Cashtag.
$Cashtag is a unique username which is given to each and every Cash App user. You can use any name you want. But your transactions will be limited if you do not verify your account with the required documents.
You can choose to use a different name for Cash App so that your name can be private. And you can use that Cash App account to send money to people. But when you use debit cards or bank accounts for adding money or transactions, Cash App account details and your bank details should match. Otherwise, you will not be able to go ahead with the transactions.
Also even if you verify your account and use a different name as a username, they will only see your username. For example, Bruce Wayne is a person's alias for Cash App and he can use $batman as his cash tag and the people will not know their real name. They are not shared publicly.
---
Can people see my address on Cash App?
Short Answer: No. They will not see your address through Cash App.
The address is used for verifying your account and linking bank account details or debit or credit cards. It will not be displayed publicly or not even on your contact list for that matter. The only thing that is displayed is the username or $Cashtag with the name you have entered while creating the Cash App account. The name may be fake or real.
---
Can someone track me through Cash App?
Short Answer: No. People can only see your name and username when they search for you. Nothing else is public. And these will only be visible if you have transactions with them.
In this modern high-tech world, everything can be tracked and traced. But can everyone do it? Absolutely not. The people can only view your name and username. Nothing else.
But hackers and scammers might find ways to get hold of your account. So, a small suggestion – never keep a lot of money in your Cash App wallet. Add it to the wallet only when needed. And do transactions only if you know the person or the organization.
---
Can you find someone's number on Cash App?
Short Answer: No. You should know the number to search for a person. But the information will not be displayed to you or to the public.
The things you can use to search for people on Cash App are phone number, name, e-mail address or $Cashtag. They will not be publicly displayed to anyone. You can find using these, but only their $Cashtag and their public name will be displayed to you.
You cannot search for a username and find their phone number, it does not work like that. Cash App puts the safety and privacy of the user first.
---
FAQs
Q1. Can I use a fake name to run my Cash App account?
Yes, you can do it but there are a few limitations.
You can use a fake name to use a verified or unverified account. An unverified account will have limits on the receiving and sending payments. Whereas verified accounts' transactions will be in trouble because the name on their Cash App account and bank account or card (debit/credit) do not match. So, it is better to use your real name for the account and use an alias for the username.
Q2. How to add someone to Cash App?
You can add anyone by selecting the Person Icon in the application.
If the person is already having a Cash App account you can search them using their $Cashtag, name, number or email. And you can save them to your contact list for faster access in the future. But if they do not have Cash App you can click on the Person Icon, find their number and invite them. You will get $5 once they join Cash App community using your link.
---
Final Words
These answers should help you gather some much needed information about Cash App and it's security detail. And I hope this article helped you. That's all folks!
Don't have a good day, have a great day!
---
Further Reading:
Why does Cash App say more information is required to accept this payment?
How to find someone's number on Cash App
How to Fix Cash App won't let me add money/cash
Why is Cash App taking money without permission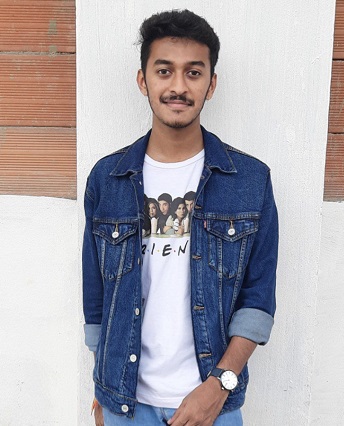 Sri Sahith is passionate and writes his articles by ensuring attention to detail. During his graduation study, he has taken elective subjects like Business Economics and Financial Analysis. These gave him the interest, knowledge and passion to write articles related to Finance-Tech. Also, he loves to read books and talk about them as long as possible.