Affirm is a buy-now-pay-later (BNPL) business that is located in the United States that enables customers to finance their purchases by making a series of instalment payments over the course of time.
It is one of the most successful businesses that provide "buy now, pay later" (point of sale instalment loans) to individual customers.
The primary objective of Affirm is to make it possible for people to purchase the items they want without incurring unsustainable levels of debt.
Affirm, in contrast to other BNPL firms, gives you the choice to choose the payment method you like.
In most cases, Affirm will only do a "soft pull" on the credit histories of applicants, which has no impact on the applicants' credit scores.
---
Does Affirm do credit check (Hard or soft?)
Depending on the plan that you choose, Affirm will either do a hard credit check or a soft credit check.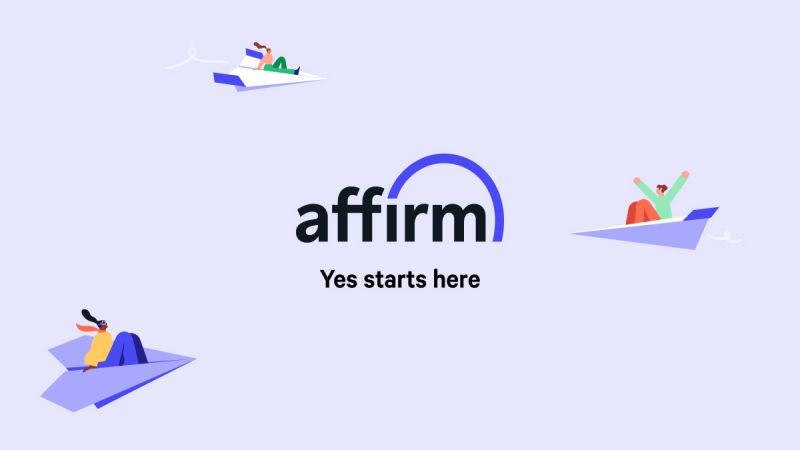 A light pulls on the applicant's credit history is all that is necessary to begin the pre-approval process for either the "Pay in 4" or the "Pay Monthly" plan.
Your credit score will not be impacted in any way by this. If you sign up for the Pay in 4 plan, there will also be a mild credit pull made on your account.
If you sign up for the Affirm Pay Monthly plan, a hard credit check will be performed on your account.
Your credit score might be affected if you get a hard credit pull.
Each application for a monthly payment plan that you make with a different shop will result in a separate inquiry into your credit history.
It is possible for your credit score to drop and for it to become more challenging for you to get further credit if you have a number of hard credit checks in a short period of time.
---
What credit score do I need for Affirm?
Short Answer: Affirm does not indicate the credit score required to qualify for their loans. To reiterate, qualifying is determined by your entire credit history, your previous experience with Affirm, as well as the present state of the economy. However, in general, the simpler it may be for you to be authorized for a point-of-sale instalment loan is proportional to how good your credit is.
The approval procedure is computerized, and all of these factors are taken into consideration in order to decide whether or not you will be allowed to utilize an Affirm plan to pay for your purchase.
This is an automated procedure; therefore, it will also calculate the maximum credit limit that you are eligible for.
The specific parameters that must be met in order to be accepted for a loan via Affirm might differ from one store to the next.
In addition to other aspects of a loan, such as the interest rate, retailers have the ability to set the minimum credit score necessary to use Affirm on an individual basis.
---
What is the minimum credit score for Affirm?
In order to qualify for a loan with Affirm, you need to have a credit score that is at least 640.
However, other than having a minimum credit score of 640, applications for loans may also be affected by other aspects of your life, such as your work status, income, and debt-to-income ratio (DTI).
If you have a credit score of 640 or better, your chances of being accepted by Affirm are quite good.
We highly urge that you get in touch with a credit repair firm if you do not have a credit score that is higher than 640 in order to see whether or not they may be able to improve your credit.
Affirm requires that you first register an account before submitting an application for a loan to use while making purchases from one of its partner merchants.
Every inquiry starts with a preliminary credit check, and not long after that, you'll find out whether or not you've been accepted.
---
Does Affirm affect your credit score?
Your credit score will be impacted by using Affirm. Your credit score might be impacted either positively or negatively depending on the payment method you choose for your account.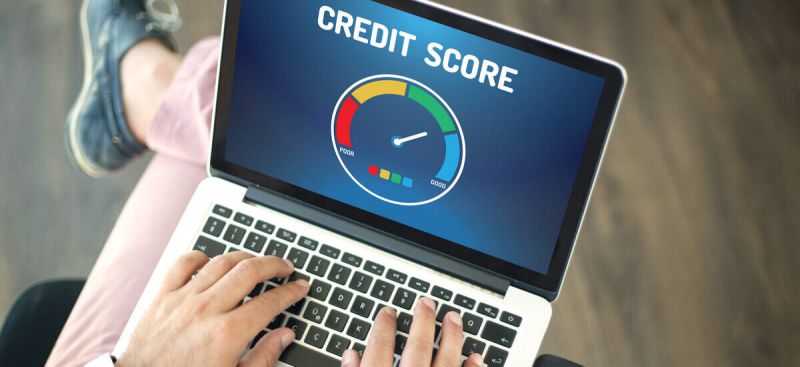 When you apply for financing of any kind, you should always give some thought to how that application can affect your credit history.
There are two aspects to examine, the first being the credit check, and the second being the manner in which the activity on your account is reported to the credit agencies.
There are a number of different ways in which using Affirm might influence your credit score.
When you first sign up for an Affirm Pay Monthly plan, a hard credit pull may be performed on your account.
This hard credit pull will definitely affect your Affirm's credit score.
Second, if you make a payment that is late, this information will probably be reported to the credit agencies, which may have a negative impact on your credit score. This will also happen if you skip a payment altogether.
Affirm is very similar to obtaining a loan. And loans may have a good or negative influence on your credit score depending on how well you manage your money and your repayments.
---
FAQs
1. How do I use Affirm online?
You may use Affirm to purchase online or via the mobile app, no matter where you do your shopping.
To be more specific, you may use Affirm to make purchases through the websites of partner stores, via Affirm.com, or inside the Affirm mobile app.
You would search for the things you desire, then add them to your shopping basket after you have found them.
At the point in the transaction when you are ready to pay, you will choose Affirm as the payment option.
After that, Affirm gives you the option to choose your own payment terms and lets you finish the transaction.
---
2. Is it safe to use Affirm?
A variety of precautions are taken by Affirm to ensure the safety of customers' personal information.
This involves doing background checks on all personnel and encrypting data to protect it before storing it.
There is a possibility of loss while using Affirm, which raises the question of whether or not it is financially secure.
When you utilize this payment service, even if Affirm markets itself as an alternative to accumulating more debt, you are still putting yourself in a position where you are responsible for a financial obligation.
After all, a point-of-sale instalment loan is still considered to be a loan.
You are still required to make repayments for the money you borrow, even if there is no interest charged on the loan.
If you take out too many loans from Affirm, you put yourself in danger of falling behind on your payments.
When making an application for financing to purchase now and pay later, it is essential to carefully assess how much money you have available.
---
3. What will happen if I do not pay Affirm?
Experian may get information about your account activity for instalment loans from Affirm.
Your credit report with Experian may be negatively affected if you are late on payments or don't pay at all, which may eventually have a negative impact on your credit score.
In the future, there is a possibility that Affirm may have difficulty approving you for any additional loans that you apply for.
---
4. Are products bought with Affirm shipped after the first payment?
After you have completed your purchase, the merchant will finish processing your order and have it ready to ship, as stated in the Affirm Help Center.
You will get notifications from Affirm whenever an order has been processed successfully and is now prepared for shipment.
It is important to keep in mind that the products you preorder via Affirm may not arrive immediately.
---
SEE ALSO: Does Affirm affect your credit score
---
Final Words
When you utilize a BNPL service, keep in mind that you are essentially applying for a loan and accruing more debt.
Utilizing a BNPL payment option such as Affirm might be helpful in dividing up the total cost of your purchase into more manageable instalments if you already have a solid strategy for how you will back the debt.
A BNPL alternative is not preferable to using a credit card, however, in the event that you are late with a payment and are required to pay a high interest rate.
Affirm does not specify a minimum credit score that applicants must have in order to be approved, in part because the approval procedure differs depending on the store.
You may always apply for a Pay in 4 loan if you are worried that your credit score is not high enough to acquire an Affirm loan.
Applying for this loan will not have any effect on your credit score, and you will receive an immediate response.
---
Further Reading:
Does Affirm have a grace period
[Fix] Why is my Affirm virtual card not working
How to get cash from Affirm virtual card
Does Affirm increase credit limit | How to increase it?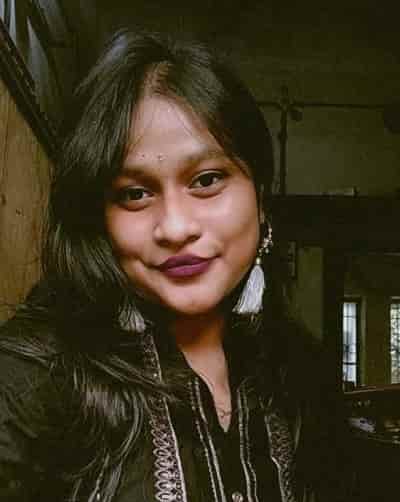 Having earned a Bachelor's degree in Commerce from Ravenshaw University, with a background in Accounting and Finance, Akshita Pattanayak contributes to UniTopTen by writing clear and concise articles based on Finance-Tech. With more than a hundred fin-tech related articles, she hopes to educate people about how banking and payment apps function.