Yes, Affirm increases credit limit. The user is required to keep their Affirm account in good standing. Read more.
Is your Affirm spending limit low?
Are you wondering if Affirm increases credit limit?
Do you want to know the procedure to increase Affirm credit limit?
In this post, you will learn everything about the Affirm credit limit. Check the article completely to know more.
If you are ready, let us dive right into the details.
---
Does Affirm increase credit limit
Yes, Affirm increases the credit limit of the user who is recognized as 'reliable' to pay the loaned amount on time. One just needs to maintain their Affirm account in good standing and prove themselves as a reliable user on the platform.
What does 'account in a good standing' actually mean?
If your account is in good standing, Affirm might consider increasing your credit limit. And in the next part of this post, you will learn the different methods you can follow and must remember to increase your credit limit.
---
ALSO READ: Does Affirm build credit?
---
How to increase Affirm credit limit
Now that you know Affirm can increase your credit limit, it's time to check the guide. Below are the important points one must consider to increase Affirm credit limit.
1. Maintain Affirm payments
After you borrow for any purchase using Affirm services, you are supposed to return the amount in installments. And the good thing is the payment plan can be easily selected by the user themselves. Generally, two different payment plans are provided as choices. Users have to select any one of them.
The selection of the payment plan is quite important. One must check if it is possible for them to make payments on time. If a user fails to pay the installments on time, they will be charged with a late fee, as well as a negative credit score.
So, always pay your installments on time. This is a direct signal to Affirm stating that the user is trustworthy and is a responsible spender.
You can also set up auto payments. As the name suggests, this Affirm service allows user to link their payment method to their account. And to pay the installments, the transaction will be made directly from the payment method (card or bank account) to Affirm. No more delays!
---
2. Boost credit score
As you already know, Affirm reports to Experian (National Credit Bureau). So, if you are not spending responsibly or haven't paid installments on time, your credit score will be affected. Well, not to worry about much as the impact won't be a significant one.
But, if you are someone who has missed a lot of payments on Affirm, you can expect a significant drop in your credit score, and thus Affirm might decrease your Affirm credit limit as well.
To increase your Affirm credit limit, you will have to try to increase your credit score limit. Is it that simple, or isn't it?
The best way to increase your credit score is by paying the installments on time. And that is not only Affirm's installments; if you have pending payments left, make sure you pay everyone on time. This is the easiest way to increase Affirm credit limit without making many efforts.
---
3. Avoid multiple purchase requests
Before you request any amount on Affirm, you will need to be eligible on different parameters. And if you are considered eligible, you get the option to make multiple purchase requests on Affirm.
But, if you want Affirm to increase your credit limit, you must avoid making multiple purchase requests even though Affirm considers you eligible for the requests.
On making multiple purchase requests, your credit score might be a negative hit and might also see a drop. So, always settle your active requests before you request one more.
---
READ NOW: Can you pay Affirm with a Credit Card
---
4. Be a consistent user
Well, we are not contradicting our previously made point with this one. But, consistent usage of Affirm doesn't mean you have to have multiple active Affirm purchase requests.
If you use Affirm once a month and have an active account throughout the year, you will be considered a consistent user. But, again, you will have to take care of the previously mentioned points here.
A good standing account for months gives a positive signal to Affirm, and there are chances that your credit limit will be increased.
---
5. Avoid requesting for restricted items
Affirm cannot be used to buy anything on the list. There are some items that are considered 'unsafe' or 'restricted' items on Affirm. If someone uses Affirm website or app to reach out to the store directly, there are chances that you won't be shown the restricted items.
But, if you manage to buy an unsafe product using the virtual card services, Affirm might flag your account for that purchase. And in that case, expecting an increment in credit limit is quite impossible.
---
Final Words
That's pretty much all, ladies and gents.
Here, in this post, we first discussed if it is possible to increase Affirm credit limit, and in the last part, we included a guide to increasing Affirm credit limit.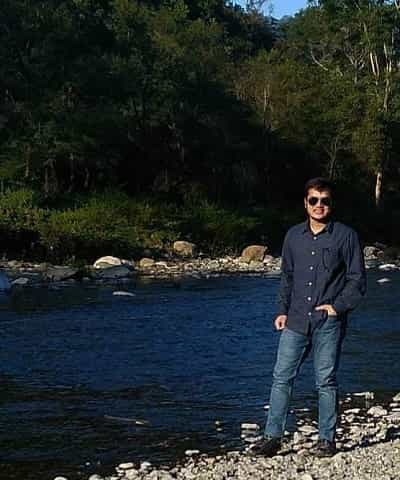 Ankit Kumar is an Engineer by profession and a blogger by passion. Over the last several years, he has written tons of articles, solving queries on Quora. He also has years of experience in investing in Cryptocurrencies, Funds, and Stocks.