Can I skip a payment with Affirm?
Can you change payment date with Affirm?
Does Affirm have a grace period?
How late can you pay Affirm? Get the answers to the questions in this article.
Affirm is a company which offers it's users the quite famous "buy now pay later model". You can go to various vendors or merchants and use Affirm to pay the money at that moment.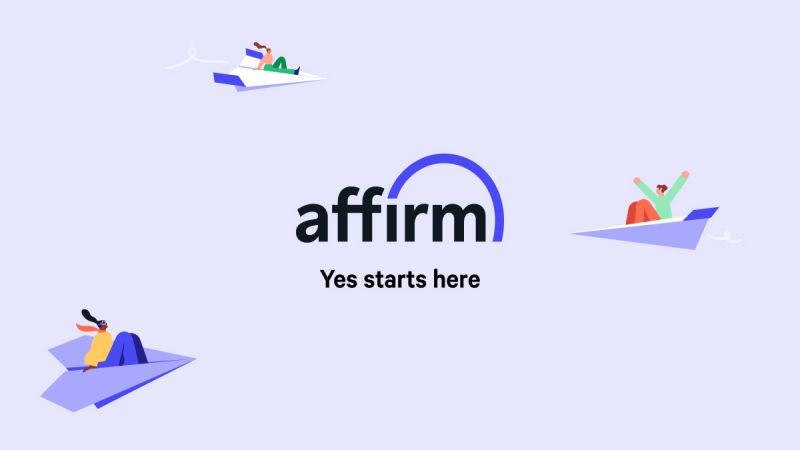 And there are various plans to pay the debt off. You can pay it weekly or monthly. Otherwise, you can pay monthly for the next 6 months or 12 months from the date of purchase. Some stores even have a 0% APR (Annual Percentage Rate) for a while. That means, you need not pay any interest for a fixed period of time.
---
Can I skip a payment with Affirm?
Short Answer: If you want your credit score to be unaffected, you cannot and should not skip payments with Affirm.
If you are a regular user of Affirm, you know what a credit score is. It is the ability of the person to pay back the money in the stipulated time. So, any kind of late or half payments of the taken debts will definitely affect your credit score.
In the near future, if you are planning to take another loan or make another credit based payment, it is wise to clear your dues and payments with Affirm.
You can postpone or schedule your payment if you think you are going to pay it late. But bear in mind that it will also affect your credit score.
It is always better to pay early or pay in time, to keep your credit score intact and unaffected.
---
Can you change payment date with Affirm?
Short Answer: Yes, you can definitely change the payment date of your loan.
As mentioned in the article before, if you think you cannot pay the amount in the previously assigned time – you can change the date.
Sign in to your Affirm account.
Select the loan or credit in question.
Look at the payment date and change it to a nearest possible yet convenient date for you.
Note – You can only change the previously scheduled date before 24 hours of the payment.
According to their website, you will receive reminders through mails and messages until the credit amount is cleared of any dues.
If you change the payment date, your credit score will be affected. Even if you pay a day late, it still crosses the time limit. Make sure you pay in time and pay in full.
---
Does Affirm have a grace period?
Short Answer: No, Affirm does not have a grace period. 
Their official website does not provide any information for the grace period. It is safe to assume that you need to pay your dues or credits or loans in time.
Affirm does not have a grace period but it does not ask you to pay for any late fees. Remember that the total amount will be increased because of the interest accumulation. Also, it will affect your credit score and you will not be able to get loans easily.
Furthermore, some merchants give you a 0% APR only for a certain period of time. But once your due date is crossed, expect 15-30% APR. That is a mighty high amount than what you signed up for.
---
How late can you pay Affirm?
Short Answer: Not long. Pay it as soon as possible for a good credit history.
Affirm will report your credit scores to Experian (Credit reporting company), which will cause a problem if you have a bad credit report. You will not be able to take loans later.
If you pay early, it will not report a good credit and you will not get any extra credit for that. Although you will have maintained a good credit history with Affirm. That is a fetching remark.
But if you extend the date or pay half amounts, your profile will be reported immediately and your credit score will be hanging in the balance.
---
FAQs
Q1. Will my interest grow if I move my payment date farther?
Yes, you will without a doubt pay more interest if you push the date farther.
Let us take an example, you have to pay your amount on August 1st. But due to some unforeseen circumstances you are unable to pay it and you have changed the date to October 1st. You will be paying the amount on or before October 1st. But it will accumulate interest and you will be paying more than what the initial payment should have been. So, try to pay early or on the payment date.
Q2. Can I pay the amount before the due date?
Yes, nobody will say no to an early payment. 
The interest you pay will be less than the initially calculated amount. So you will be saving money and also will be paying off your debt earlier. This will give you a good credit score and your chances of getting a loan with Affirm (or anyone for that matter) is guaranteed.
Q3. Does Affirm control interest rates?
Affirm imposes interest rates but it all depends on the place you purchase items.
All of the shops or vendors might not ask the same APR. Some give you a 0% APR for a few months and later you will have to pay the normal amount with normal APR up to 15% or more. 15-30% APR rates are too high and it is recommended to use a credit card instead of Affirm in those cases. So, do check the interest rates and plans before you take on credit.
---
Final Words
This article gives you information about payment dates, grace period and also interest rates. Choose your plans and take your loans or credit wisely. If you are unable to complete the payments on or before the assigned time, your credibility to take loans in the future will be adversely affected. Take an educated choice.
So, that is all folks. We hope this article has answered your burning questions.
---
Further Reading:
How to get cash from Affirm virtual card
How does Affirm work at Walmart (Guide)
(2022) Does Stockx accept Afterpay, Affirm (Workaround Guide)
(Solution) Why is my Affirm virtual card not working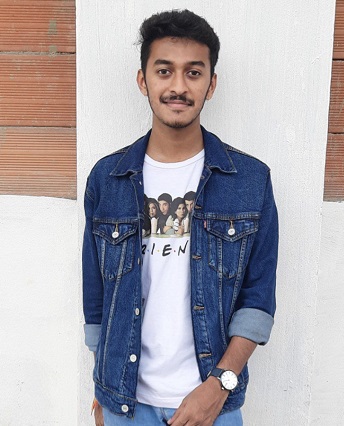 Sri Sahith is passionate and writes his articles by ensuring attention to detail. During his graduation study, he has taken elective subjects like Business Economics and Financial Analysis. These gave him the interest, knowledge and passion to write articles related to Finance-Tech. Also, he loves to read books and talk about them as long as possible.