Can you change your Wells Fargo account name online?
How to change the nickname on your Wells Fargo bank account online?
How to change your account nickname on Wells Fargo? Get your answers in this article.
Wells Fargo is a multi-national company that is also a Systemically Important Financial Institution (SIFI). So, a SIFI is something that will cause a financial crisis if it doesn't work smoothly. Wells Fargo lets you manage your account online using its online banking portal (website) or application.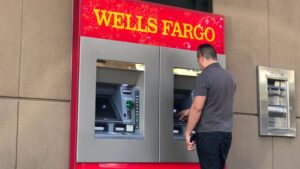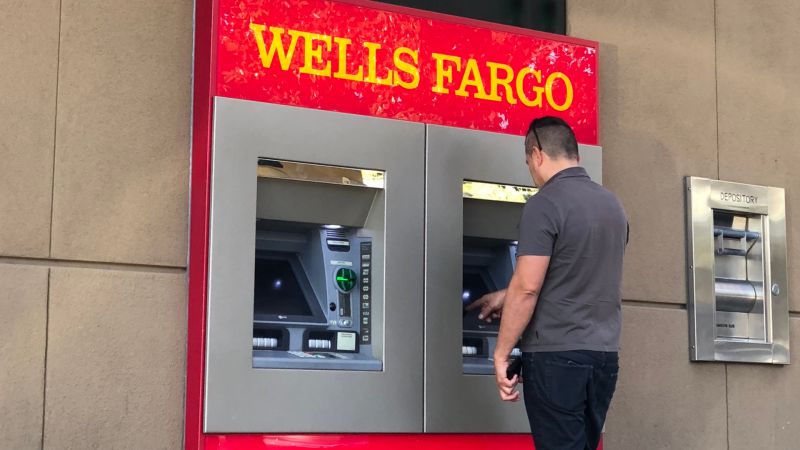 ---
Can you change Wells Fargo account name online?
Short Answer: Yes, you can change your Wells Fargo account name online. 
You have absolute control over your account, including naming your account. But first, you need to enroll in online banking. You will not be able to manage your accounts online without online banking access.
There are several reasons people change their names,
It might have been incorrect or does not match with your Government generated IDs.
People change their maiden names after a marriage or a divorce.
Or you might have changed your name for reasons personal to you.
Generally changing account nicknames online and offline is a different thing, Online you can do it on a website or an app, and in minutes the whole process is done. But when you do it offline, you got to go to the bank and stand in a line for hours together. And then submit a form requesting a name change.
---
How to change your nickname on your Wells Fargo bank account online?
Follow the method below to change your nickname on your Wells Fargo bank account online.
Enroll to Wells Fargo bank account access online, if you haven't already.
Log in to using your details for your account and search for the Menu or My profile option. Depending on the device you are trying to access it from it will be Menu or My profile. If you are trying to log in from the desktop, you will select the Menu option. Or from the phone, you will have to select My Profile.
Under that, you will find the option to manage your account and the option Nickname Accounts.
Choose that option and you will be able to enter your chosen nickname.
You have to upload or verify some documents that are required for changing a nickname.
Make sure that the name you have chosen does not violate any of their rules and regulations. Check their help center to see the restrictions on nicknames. Also, it is common sense not to keep any offending names as nicknames. Their algorithm finds such names and removes those nicknames. You must find one that is appropriate and does not violate any laws.
---
How to change the account nickname on Wells Fargo?
Short Answer: There is another method to change, that is in-person. So you will have to fill out a form and submit it to your local Wells Fargo branch. Or you can submit it through mail too. 
The form has to be filled with several details such as,
The current name of the account on your Wells Fargo account.
The name you chose and want it to be changed to.
Reason for changing the name.
Address, phone number, mail address, and signature.
Then you can scan and upload the PDF to a mail and send it across to Wells Fargo. Or you can choose to go to your local branch and submit it personally. Just keep your government IDs and documents (with official stamps) with you when you do it online or offline.
Although, it is recommended to do it online by enrolling in the online access and changing your name over there. On mobile or a website, this way is faster than the in-person or offline one.
---
FAQs
Q1. Is it mandatory to fill out a form for changing my name on the account?
If you are changing it in person, yes it is mandatory. Not the case online though.
Online – you can do it in such simple steps mentioned in the article either from the website or the application itself. This is way faster, and you would not have to deal with unnecessary paperwork.
Q2. Will the nickname on Wells Fargo be visible to everybody or just me?
The nickname on Wells Fargo will only be visible to you.
Nickname is something you can use to distinguish your personal and your business or work account. For example, you can name it "baby shark" but it will only be visible to you. It is something unique to you and will not be shared with anyone or will not appear on any public bank documents.
Q3. Are there any fees for changing your name in your account?
No, there are no fees of any kind for changing your name.
If you have changed your legal name for any reason, you just need to produce government-approved documents. These documents help the bank verify that the name is in fact legally changed. You do not need to pay any amount for completing that process.
Q4. When will my updated cards, checkbook, and other items be sent after changing my name?
All the essential bank-related items will be sent to you as soon as possible. 
It generally takes at least a week of time for the change to be reflected in all documents. And the printing of all the material takes some time. Give them 1-2 weeks for sending you the items. If you haven't received your stuff by then, you can contact customer support.
---
Final Words
So there you have it, folks, the answer to your burning questions. Yes, you can change your nickname in Wells Fargo and you can do it online. Or offline too. I have also included a few frequently answered questions that should answer some other problems related to nicknames and names.
I hope this article has given you the answer you were looking for. That is all folks!
Don't have a good day, have a great day!
---
Further Reading:
How to turn off Overdraft Protection Wells Fargo App
Does Wells Fargo offer temporary debit cards or credit cards
Why did Wells Fargo discontinue ATM access code
Fix: Wells Fargo 'some account information is temporarily unavailable'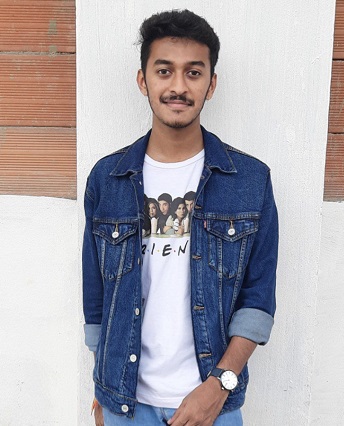 Sri Sahith is passionate and writes his articles by ensuring attention to detail. During his graduation study, he has taken elective subjects like Business Economics and Financial Analysis. These gave him the interest, knowledge and passion to write articles related to Finance-Tech. Also, he loves to read books and talk about them as long as possible.