Paying with cards, turning them on or off, and keeping track of incentives are all made a lot easier with the Wells Fargo app.
You may switch between accounts and simply explore various incentive choices, exactly as on the bank's website.
Nevertheless, there is a possibility that you may sometimes get the error message "some account information is temporarily unavailable.
An outage in the Online Banking system can prevent you from accessing the information pertaining to your Wells Fargo credit account.
It's possible that your browser or mobile app may need to be updated or modified, based on the option you choose.
However, there's no reason to be alarmed. You'll learn what's causing the problem and how to fix it with the help of this article.
---
Why does Wells Fargo say some account information is temporarily unavailable?
Short Answer: Wells Fargo says some account information may be currently unavailable due to the server being down, your app or browser being outdated, bugs and glitches, cache or poor internet connection.

If the system is currently down, you will be prompted to try again later.
It's possible that your program has a bug or is out of date, or both. It is possible to solve the problem by updating the app.
In addition to this, it's possible that your internet connection is unreliable.
Avoid this problem by making sure your internet connection is powerful enough.
---
How to Fix Wells Fargo some account information is temporarily unavailable
Method 1: Wait for the server to come back up.
Because the Wells Fargo server is down, certain account information may not be accessible through the Wells Fargo app or even online.
Repairs and maintenance may be taking place on the Wells Fargo server. Another possibility is that the interruption is caused by an unexpected surge in traffic.
They apparently realize that and are trying to fix the problem, whatever the reason may be.
You may also check the server's status on the Downdetector website.
---
Method 2: Update your internet browser.
The capacity of internet browsers to conduct transactions such as online banking might be limited if they are out-of-date.
You will not be able to access sensitive information on Wells Fargo's website if you are using an outdated browser.
As a result, the most recent version of your compatible browser is highly recommended.
Many of the features on the Wells Fargo website will not function properly if your browser is not up to date, and your online activities may be at risk as a result.
Wells Fargo Online requires JavaScript and cookies to be activated on your browser.
To get the latest version of Google Chrome, follow these steps:
Step 1: Launch Chrome on your pc.

Step 2: Select More on the top right of the screen.

Step 3: Select Help and then select About Google Chrome

Step 4: Select the Update Google Chrome option.
As long as this button isn't there, you're running the most recent version.
---
Method 3: Update the app as well as the device.
When you use the Wells Fargo mobile app to log in to Online Banking, check to see that the operating system on your device has the most recent update.
"Some account information is temporarily unavailable" may pop up if your Wells Fargo app version is out of date, so be sure you update it.
The app has an auto-update feature that you may activate as well. Your app will always be up-to-date and bug-free as a result.
Most programs, including Wells Fargo, will not work correctly until all devices are updated to the most current software version.
Check the Google Play Store to see if Wells Fargo app has any new updates.
Make sure to look for device updates in the settings menu, then click the "update" option to complete the process.
In Windows 10, you can choose when and how to get the most recent upgrades to maintain your device working smoothly and securely.
Step 1: Choose Check for Windows updates.
To discover what's new and what's available in terms of updates click on Check for Windows updates.
Step 2: Choose Start, then Settings, then Update & Security

Step 3: Choose Windows Update.
---
Method 4: Restart your device
Restarting the device via which you are accessing the service is the simplest and most basic troubleshooting approach.
In many cases, a restart may be all that is required to fix the problem.
For the sake of safety and convenience, restart your computer or mobile phone after making any system modifications and updates.
Smartphones may be restarted by pressing and holding the phone's power button for around 1-2 seconds until a pop-up menu displays, then releasing that button. From the menu, choose Reboot.
Restarting a computer is as simple as clicking on the Windows icon at the bottom left of the screen, then selecting Restart.
---
Method 5: Examine your internet connection
Make sure your internet connection is strong enough before using the Wells Fargo app or website for online banking.
If your current WiFi doesn't work, try a new one or utilize your mobile device's internet connection.
Additionally, you may want to reboot your router in order to enhance connection.
Since resetting your router restores it to its factory settings, there are several benefits to doing so. Clearing the cache data is one of the perks, since this might help with other problems.
If you're using a computer to access Wells Fargo, you may utilize an ethernet cable rather than a Wi-Fi connection.
In order to avoid problems with your internet connection, you should do this. Wi-Fi connections are less secure and slower than ethernet cable connections.
Your internet service provider is the final resort if none of the other options work.
Their job is to make sure your internet is always up and running.
---
Method 6: Delete the browser or app's cache.
It's possible that your cache is interfering with your ability to view some app data.
Your smartphone's life, performance, and security may all be improved by deleting the cache on your device.
This might lead to severe performance issues if old cached data is corrupted.
When an update for a certain programme is released, the cached data for a prior version may create compatibility issues.
For Android users,
Step 1: Navigate to settings

Step 2: Locate and open the Wells Fargo App.

Step 3: Delete the cache by using the Clear Cache button.
For iPhone users,
Step 1: Select the app using the Settings menu.

Step 2: Select Clear app cache on next launch.

Step 3: The cache and all of the content have been removed.

Step 4: Go back to the main menu.
Clearing cache requires uninstalling and reinstalling the software if there is no clear cache option in the menu.
When it comes to computers,
Step 1: Launch Chrome on your pc.

Step 2: Select More in the upper right corner.

Step 3: Select the More tools option

Step 4: Select Clear browsing data.

Step 5: Select a time range from the menu.
You can choose All time if you want to remove everything.
Step 6: Tick the desired boxes
Tick the boxes beside "Cookies and other site data" and "Cached images and files."
Step 7: Select the Clear data option.
Restarting your device after clearing the cache will allow you to verify whether or not the issue has been resolved.
---
Method 6: Verify that the required permissions have been granted.
Make sure that all the essential permissions have been granted so that you may use all the app's features.
If you don't have it enabled, the app may ask you to do so. Make sure to check your settings and grant the permissions required.
---
Method 7: Get in touch with Wells Fargo Support.
Some customers may encounter an error message that says "temporarily unavailable" when they try to log into their Wells Fargo credit card account online or through their mobile app.
Please call 1 (800) 956-4442 if this is the case. Request to talk to a technical support representative after your personal information has been validated.
There are times when you'll be unable to log in because of a system outage.
If no outage is found, you may be prompted to check your computer or mobile device's hardware and system settings in order to diagnose the problem.
---
FAQs
1. Is it possible to reactivate a Wells Fargo credit card that was previously closed?
A closed credit card account can't be reopened in most instances. However, you may always apply for a new Wells Fargo credit card.
Contact a Wells Fargo representative if you feel your credit card was closed in mistake and you don't know what to do next.
2. Why am I unable to get into my Wells Fargo account?
You'll have to establish a new password in order to obtain access again. We also advise you to change your username after you've signed in for extra security.
Wells Fargo Online Customer Service at 1-800-956-4442 will help you reset your password if you don't have the needed information.
---
Final Words
To make things easier for you, we've compiled a list of the problem's root causes and possible remedies.
And we hope that we were successful in determining both the reason why you have been experiencing the problem as well as the solution to the problem itself.
---
Further Reading:
[Fix] Wells Fargo Zelle not working (Temporarily Unavailable)
(Reasons) Wells Fargo account closed due to overdraft
(5 Reasons) Why Wells Fargo won't let me overdraft anymore
When does Wells Fargo charge overdraft fee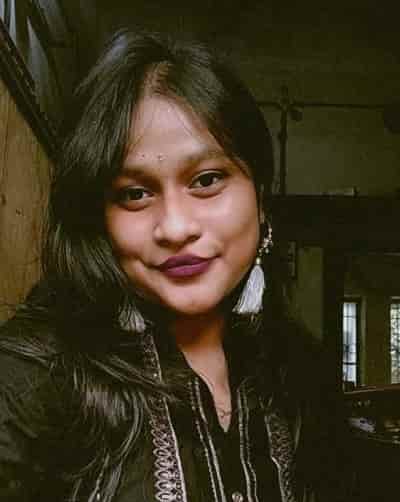 Having earned a Bachelor's degree in Commerce from Ravenshaw University, with a background in Accounting and Finance, Akshita Pattanayak contributes to UniTopTen by writing clear and concise articles based on Finance-Tech. With more than a hundred fin-tech related articles, she hopes to educate people about how banking and payment apps function.