Is your Wells Fargo account online not working?
Are you having issues accessing your Wells Fargo account online?
Here, in this post, you will learn the possible reasons why your Wells Fargo account online is not working for you.
So, if you are ready, let us dive right into the details.
---
Why can't I access my Wells Fargo account online
You can't access Wells Fargo account because your account is not eligible, you still haven't enrolled, or you are trying to access a different Wells Fargo account.
Well, there are other reasons as well. In this post, you will find out all the possible reasons why you cannot access the Wells Fargo account online.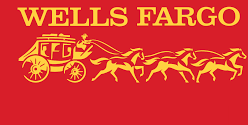 1. Not enrolled for Wells Fargo Online
Most Wells Fargo account owners are not aware of the fact that they are required to enroll themselves for the Wells Fargo online access service. And without the enrollment, it is not possible to access the Wells Fargo account online.
So, if you can't access your Wells Fargo account online, it is probably because you haven't enrolled in the online account access service. To start using the services, you can submit the required details and get access to the account online through the official website and mobile app.
You can visit this link and submit the official form for online access enrollment. Submit your details and you will be good to go.
If you have already enrolled your account for the online services, we will suggest you check other possible reasons for the accessibility problem.
---
2. Submitting wrong details
Well, if you are successfully enrolled in the Wells Fargo account online access, you will receive a notification in your registered email inbox confirming successful enrollment to the Wells Fargo account online access services.
But, if you haven't received any confirmation email, you can assume that you are not enrolled in Wells Fargo online.
And to access your Wells Fargo account online, you will be required to submit the enrollment form again.
Below you can check out the required details you need to submit for enrollment.
a) Wells Fargo account or debit or credit card number or or loan number. You can submit any one of them.
b) Social Security Number (SSN) or Tax ID number. Depending on your account type, if you are an individual or a business owner, submit either SSN or Tax ID.
c) Email address. Make sure you are submitting a working email address. You will receive not only the final confirmation but other important details as well.
d) Working, US based phone number.
---
3. Accessing different account
If you have enrolled yourself in the Wells Fargo account online access services and received the confirmation on the same, we will suggest you check if you are accessing the right bank account through your online access.
Sometimes users, who have more than one account in Wells Fargo, might enter the account credentials of a different account. And in case the online access service for that particular account is not activated, the user might see issues in accessing the account for obvious reasons.
So, before you assume there is a problem in the system, we will suggest you check if you are even entering the credentials of a pre-enrolled bank account.
If you have more than one bank account, try entering the details for another bank account. And if you still cannot access Wells Fargo account online, you can proceed with the next one.
---
4. Using wrong account credentials
Another common reason why you can't access your Wells Fargo account is the wrong submission of account credentials.
During the enrollment to the online account access service, you will be asked to create a username and a password to log in to the account. These credentials can be used to access accounts on both mobile app and web version platforms.
If you cannot access Wells Fargo account online, you must check if you are even entering the correct username and password. Sometimes, users forget the password for the account log-in. In cases like these, the password can be reset. Simply select the 'forgot password' option on the log-in page.
---
5. Account type isn't eligible
Even if you have enrolled successfully in the Wells Fargo online account services, you can still face issues accessing the online account. And the reason could be the eligibility of the account type.
According to the official Wells Fargo statement, the personal and business accounts that are considered eligible are checking and savings, credit card, mortgage, home equity accounts, personal loans and lines of credit, commercial loans, business lines of credit, auto loans, brokerage, IRAs, and CDs (Time Accounts).
Your account type must be in the list, and if it's not there, you won't be able to enjoy the services. But, there is a way out!
You can contact Wells Fargo support at 1-800-956-4442 and ask them to add your account. And that's how you can get your access to Wells Fargo account online. It's as easy as that. But, most users with a different account types are not aware of the same.
---
6. Unsupported browser
Wells Fargo's account online can be accessed using the official Wells Fargo mobile app and the website. And if you are a PC user, you might have visited the website on a browser. That's the procedure.
If you cannot use the Wells Fargo services, there could be a possibility that your browser is causing the problems here. And if you have received any type of error code/message, you can be pretty sure that the browser you are using to visit the website has issues.
There are two straightforward reasons why your browser is not working as intended.
First of all, the browser cannot support the website features. Not all browsers in the market are good to use. Maybe your current browser lacks some features.
We always suggest you use popular browsers like – Google Chrome, Safari, Microsoft Edge, and Firefox.
Secondly, your browser is outdated. If you are already using the browser mentioned above, you must try updating it to the latest version. Mostly, these browsers update themselves, but it's good to check the updates as well.
---
7. Internet connection issues
If you have made sure of the points we discussed below and are still encountering problems in accessing your Wells Fargo account online, there could be a possibility of internet connection failure.
Check if your device is connected to a stable internet connection. Check your wifi router and try connecting it to a different device. If the device doesn't detect any internet connection, you might have to contact your service provider.
---
8. Wells Fargo services problem
If nothing has worked so far and the problem pertains, we suggest you check for any services issues from the company's end.
You can also keep track of the status of the service by following the official Twitter handle of Wells Fargo support. Third-party websites like Downdetector.com and Isitdownrightnow.com can help you to access service reports.
---
Final Words
And that's all for today, ladies and gents.
In this post, we provided all the required details. But, still, if you need any assistance, do let us know in the comments section below.
---
Further Reading:
Does Zelle work with Wells Fargo (Setup Guide)
(7 Reasons) Wells Fargo Plaid not working
(8 Reasons) Wells Fargo mobile deposit not working (Solved)
[Fixed] Zelle Service Temporarily unavailable Wells Fargo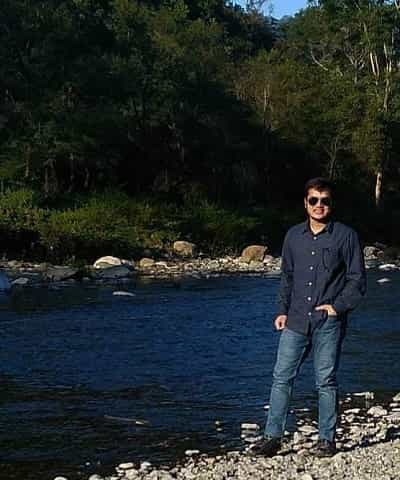 Ankit Kumar is an Engineer by profession and a blogger by passion. Over the last several years, he has written tons of articles, solving queries on Quora. He also has years of experience in investing in Cryptocurrencies, Funds, and Stocks.