Does Wells Fargo have an ATM access code? Why did Wells Fargo discontinue ATM access code? How to get Wells Fargo ATM access code without card? Find the answers to your questions related to the access codes in this article.
Wells Fargo is a Systemically Important Financial Institution (SIFI) and a Multi National Company (MNC). For making the transactions easy ATM access code was given by Wells Fargo. So that people do not need to carry their debit card or in case they forget bringing it out with them.

This also makes your account secure so that even if you lose your ATM card, no one will able to withdraw any money without an access code. But it no longer exists now as it has been discontinued. And the future of transactions has been introduced.
---
Does Wells Fargo have an ATM access code?
Wells Fargo no longer has an ATM access code. Because it was discontinued on April 1st, 2021.
This option was a widely revered one by all the people using Wells Fargo. Because you didn't need to carry your debit card with you all the time. And also if you lose your debit card, you no longer had to worry about losing money. You could just go to an ATM, enter the access code, a PIN and get on with your transaction without inserting a card into the machine.
This decision by Wells Fargo obviously disappointed a lot of users. But, they have introduced the option of Near Field Communication (NFC) transactions in ATMs, which is more secure. But not all devices have this option to work with it.
---
Why did Wells Fargo discontinue ATM access code?
Short Answer: Wells Fargo discontinued ATM access code to introduce a far more advanced feature – Near Field Communication (NFC) transactions. 
Near Field Communication technology is the future. It makes everything faster. Small chips are placed in your devices smartphones, smart watches, tablets or other electronic devices. Also the receiver or the ATM has one too. You just place your phone or your wearable near the receiver of the ATM. And then you enter the PIN associated with your account. Voila! – your transaction is done without the need of a plastic debit card.
This is an extension of the cardless ATM service they had with the ATM access code. It used to be available on the digital wallet in the phones of customers. They hope to introduce more NFC ATMs across the country to accommodate more customers.
---
How to get Wells Fargo ATM access code without card?
You cannot get Wells Fargo ATM access code without a card anymore. Because this has been made obsolete and a newer feature called NFC is introduced.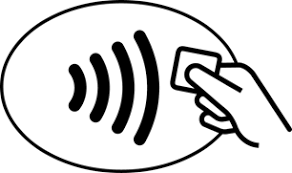 You do not need a card anymore to go cardless to an ATM. Just keep your phone with you and follow the process below.
Go to an ATM and see it it has the contactless symbol.
Make sure that you have the Wells Fargo app installed on your device before you begin. Then, place your phone (or if you have your contactless debit card with you) near the symbol and it will detect.
Later, it will ask you sign in or enter the pin related to your account. Enter it and your transaction will be complete.
This method is faster than your average card swiping method. It is also very simple to use because you can just tap your phone and get your transaction done in under one minute.
Note – To check whether you have a contactless card or not look for the symbol above on your card. And if you do not have it, you can contact your local branch manager to apply for a contactless card. You can just use your mobile until then. Or you can enroll for mobile access of your accounts for online transactions.
---
FAQs
Q1. I have my digital wallet setup and the contactless card too. But it never works with my contactless ATM. What is the issue here?
The problem here might be with your ATM's receiver, you can raise a concern with the local Wells Fargo branch.
Due to various reasons, the ATM's receiver might have been damaged or not working due to an internal issue. In any case, you can inform the bank about this problem and they will try to fix it as soon as possible.
But before you contact them make sure that the issue is not from your side. The mobile should have NFC and Wells Fargo digital wallet setup and your card should have the contactless symbol. Then you should place them near the ATM receiver properly and within 10cm range.
Q2. Can I use the Wells Fargo contactless card in other ATMs?
Yes, you can use the card in other ATMs.
But you should be aware of the fees that they charge for transactions from other banks. But, these fees too will be waived for some Wells Fargo accounts. It depends on the type of account you are using. To give you some extra information, Wells Fargo has more than 12000 ATMs across the country. Instead of paying extra fees, find the one near your current location.
Q3. Does Wells Fargo charge for the application of a contactless card?
No, it will not charge any money for the application of a contactless card.
You just need to visit your local Wells Fargo branch or apply for it online. But before you apply for a contactless card, block your old card so that it can no longer be used. Once you get the new card, visit your nearest ATM and join the contactless card party.
---
Final Words
This article has given you information about the Near Field Communication technology and how it works to replace the older access code version of Wells Fargo ATM cards. I hope this article has helped you clear some of your doubts.
That is all folks!
Don't have a good day, have a great day!
---
Further Reading:
How to turn off Overdraft Protection Wells Fargo App
Does Wells Fargo offer temporary debit cards or credit cards
Fix: Wells Fargo 'You do not have any accounts available for mobile or online access'
When does Wells Fargo charge overdraft fee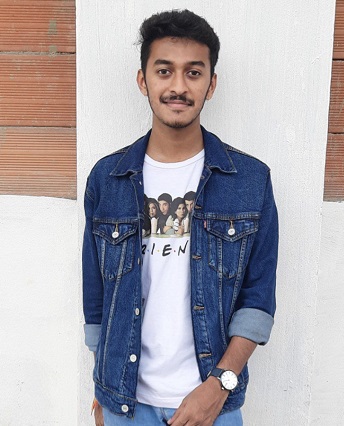 Sri Sahith is passionate and writes his articles by ensuring attention to detail. During his graduation study, he has taken elective subjects like Business Economics and Financial Analysis. These gave him the interest, knowledge and passion to write articles related to Finance-Tech. Also, he loves to read books and talk about them as long as possible.