Wells Fargo Debit Cards are a reliable and hassle-free method to access and control your funds.
You may use your Wells Fargo Debit Card in-store, online, and at ATMs to make purchases, pay bills, obtain cash, and manage your finances.
For customers with a qualified Wells Fargo checking account, utilizing a debit card is a convenient and secure way to pay for goods and services at millions of locations nationwide and around the world, including online and by phone.
You may make purchases with full confidence using your Wells Fargo Debit Card since it has several security measures.
---
Does Wells Fargo offer temporary debit cards
Short Answer: No, Wells Fargo does not offer temporary debit cards as of now. Starting from November 30, 2020 this service has been discontinued.
In the past, customers with Wells Fargo checking accounts who had their debit cards stolen or misplaced could get a new debit card by visiting a local branch.
However, you cannot get a Wells Fargo Instant Issue Debit Card or a Wells Fargo Business Instant Issue Debit Card anymore.
You'll have to submit an online or phone request for a replacement.
It usually takes 5-7 business days for a new debit card to arrive in the mail once a replacement request has been completed.
Wells Fargo will update your digital wallet with your new card number in the event that you claim that your card is lost or has been stolen.
The best course of action would be to immediately report it missing.
When you sign in using the website or the mobile app, you'll have the option to get Card-Free Access codes to use at an ATM.
All that is required of you is to configure the Card-Free Access codes in advance.
While waiting for the new card to arrive, you may use the one-time code to withdraw cash from any Wells Fargo ATM.
---
Does Wells Fargo offer temporary credit cards?
At this time, Wells Fargo does not offer temporary credit cards. Once accepted, it may take up to 10 business days for your actual Wells Fargo credit card to arrive and be activated before you can begin using it.
A physical credit card may not be issued, but a virtual one may be made using your Wells Fargo credit account.
By employing a randomly created credit card number, virtual credit cards make it possible to protect your privacy.
Credit card numbers will still be stored on a real card, but the virtual card will serve as an additional security measure.
An alternative is to make use of a third-party service like Click to Pay or a digital wallet like Apple Pay or Google Pay, both of which provide a new credit card number with each purchase.
If you have a Wells Fargo credit card and have signed up for one of these services, you may make purchases online or in-store by tapping your phone on contactless payment terminals.
Also, the store you're shopping at won't have access to any information on your actual credit card.
---
How to get a Wells Fargo replacement debit card
It makes no difference whether your debit card was lost or stolen. If you don't have it, someone else could, which increases the likelihood that your account will be used fraudulently.
Thus, the first step is to get in touch with the bank and have them put a freeze on your account.
If you need to speak to a representative about your Wells Fargo Debit Card, you may reach them at 1-800-869-3557; business debit card holders can dial 1-800-225-5935.
If you have just discovered that your credit card has been used without your permission, contact your bank immediately to inquire about freezing your account and other available alternatives.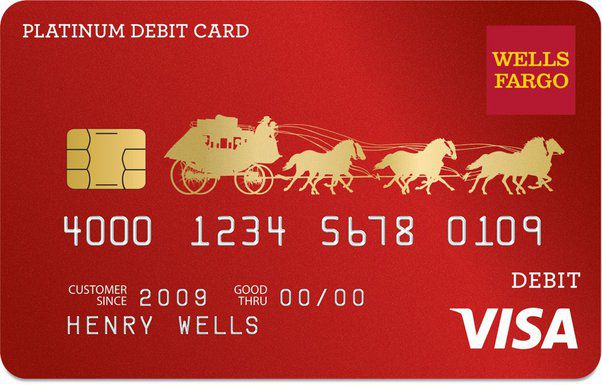 You may easily get a new debit card from Wells Fargo. You may go one of three ways:
1. You may get a new card by using the Wells Fargo mobile app to make an order online.
2. Simply dial 1-800-869-3557 to have a replacement sent to you.
3. Check out any local Wells Fargo bank.
Wells Fargo promises to mail you a new debit card within 7 business days.
---
Does Wells Fargo offer same day debit card?
Since November 30, 2020, Wells Fargo no longer provides its customers with access to same-day debit cards.
In the past, if you lost your Wells Fargo debit card and needed temporary access to your funds until your replacement card arrived in the mail, Wells Fargo would offer you a "Instant Issue Debit Card."
But as of November 30, 2020, you won't be able to use this service since Wells Fargo is no longer offering it.
---
FAQs
1. Do you have access to instant credit card numbers at Wells Fargo?
No, the only way to use a credit card issued by Wells Fargo is to wait for it to arrive in the mail, since the bank does not provide instant credit card numbers.
However, Wells Fargo credit card applications may be approved instantly. That implies a candidate might potentially hear back about their application within minutes of submitting it.
Thereafter, the card will arrive within 7-10 business days. We regret that Wells Fargo does not have an option for express shipping.
2. Is it possible to get a virtual Wells Fargo card?
Virtual credit cards are available from Wells Fargo, albeit they are offered via partners rather than internally.
If you want to keep your credit card details private while making purchases online, a virtual card may be used to replace your usual credit card number throughout the checkout process.
3. How much can I spend with my Wells Fargo debit card in a day?
After you create a Wells Fargo checking account and get a debit card, you may withdraw up to $1500 from the account every day and up to $300 from ATMs.
---
Final Words
As mentioned above, Wells Fargo has discontinued its Instant Issue Debit Cards from November 30, 2020.
Having this happen when you need to get cash quickly but your card is broken, misplaced, or otherwise not usable may be quite upsetting.
Fortunately, there is a solution around this, but you'll need to coordinate it in advance with Wells Fargo.
The only way to make transactions or use Wells Fargo ATMs with your digital wallet until your new card arrives is to link your Wells Fargo Debit Card to your Wells Fargo compatible digital wallet.
---
Further Reading:
When does Wells Fargo charge overdraft fee
Why did Wells Fargo discontinue ATM access code
[Fix] Wells Fargo Zelle not working (Temporarily Unavailable)
(Reasons) Wells Fargo account closed due to overdraft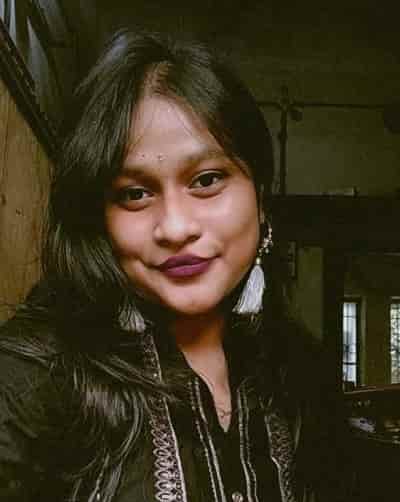 Having earned a Bachelor's degree in Commerce from Ravenshaw University, with a background in Accounting and Finance, Akshita Pattanayak contributes to UniTopTen by writing clear and concise articles based on Finance-Tech. With more than a hundred fin-tech related articles, she hopes to educate people about how banking and payment apps function.