With the help of Cash App, users may make instantaneous payments to their loved ones or pay for goods and services with their mobile device.
You can put your money to work in several ways, including saving and investing, with the aid of Cash App's various features.
The Cash App doesn't need any kind of banking information or fees to be set up on your phone.
In light of the aforementioned, customers of Cash App who do not have a bank account or debit card associated with their profile are regarded as unverified users.
Users who have not been confirmed may still transfer and receive funds, but with some limitations.
Keeping that in mind, we'll go through several strategies for making the most of it without linking a bank account or debit card.
---
Can you have Cash App without a bank account?
Short Answer: Yes, you can have Cash App without a bank account. Nevertheless, you won't be able to use all of its features.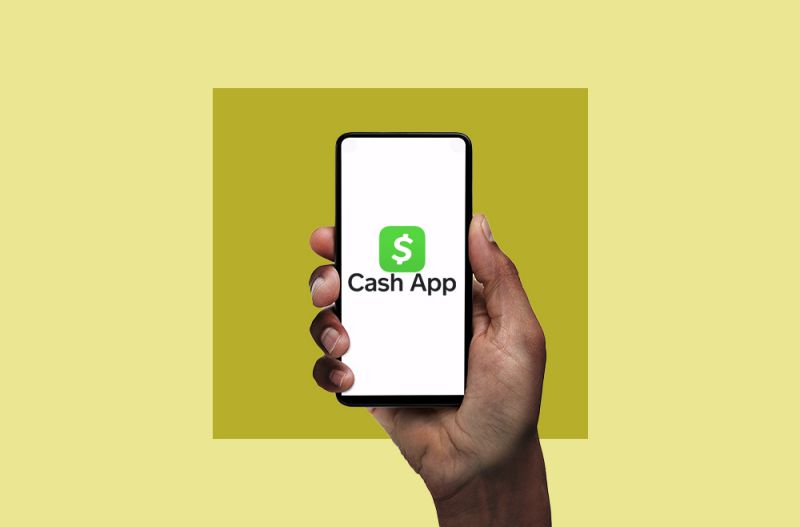 Users may use Cash App without a connected bank account, which is fantastic news for people who do not have a bank account or would prefer not link it to a third-party app.
Thanks to this feature, your customers may now submit and receive payments from inside the app.
However, without a connected bank account, the service cannot validate your account and customers will have restrictions to the transactions they may do.
For instance, an unverified account may only pay a limit of $250 a week and receive a maximum of $1,000 a month.
If you connect a bank account to your Cash App account, they may raise these limits on a case-by-case basis.
If you opt to not link a bank account, following are a handful of ways you may add money to your Cash App:
1. Sending money to a close friend
Sending a money request to a close friend or relative is a fast and easy method to have money added to your Cash App account.
They may then send you up to $1,000 in cash to be deposited to your Cash App account.
Once your balance is low enough, you may begin sending funds to other people.
2. Invite your friends to download the app
If you invite all of your friends to download Cash App, you'll each get a free $5 bonus when they join up.
3. Visit a retailer to add cash 
The third approach to fund your Cash App is to visit a retail location that accepts the payment method and inform the clerk that you would want to add money to your Cash App card. A $4 charge is assessed for each reload.
---
Do you need a debit card for Cash App?
Cash App may be used without necessarily requiring the use of a debit card.
It is still possible to use Cash App to receive and transfer funds even if you haven't connected a card or bank account to your Cash App account.
If you still want to add a debit card to your Cash App account then you may do so by selecting "My Cash" option from the home screen, choosing the "+" icon and then entering the card details.
---
How to use Cash App to send money if you don't have a debit card
If you have a valid bank account, you may use Cash App to send and receive money without a debit card.
You can do so by following the steps below:
Step 1: Download the app and sign in.
To begin, just save it to your phone and launch it. To access the "Home" tab, choose the little home symbol located in the bottom left corner of the screen.
You may check how much money you have in the app by going to that section. Since this may be your first purchase, however, you'll see "$0.00" instead.
When you click it, a menu with choices like "Deposits & Transfers," "Bitcoin," "Limits," and "Link Bank" will appear. You should choose it to go to the desired location.
If you don't have a debit card, you may ignore the "Add a bank using your debit card" prompt and instead choose the "No Card?" option in the bottom left.
The Terms and Conditions will appear after this, so be sure to read them carefully.
Select "Continue" when you're ready to go on. Banks that are compatible with Cash App will appear on the screen, and you can then search for and pick the one that you use.
After that, the program will prompt you to enter your login credentials.
When you have entered them and pressed the "Submit" button, the app will be connected to your bank account.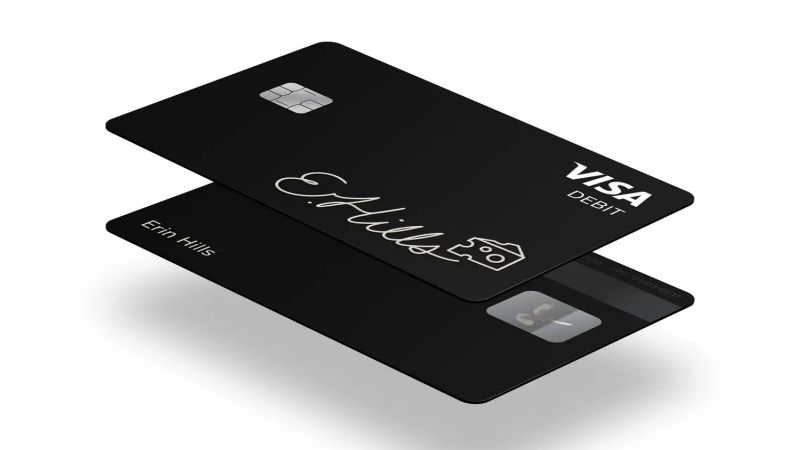 Step 2: Add money to the app
You're practically done with the procedure now. To make a payment to another person, choose "Add Cash" from the Home tab.
You may add funds to the Cash App by transferring them from your own bank account.
Just stick to the on-screen instructions, and you may send as much money as you want.
Step 3: Make a payment to someone
After completing Step 2, choose the dollar sign-shaped button in the middle of the page.
Input the amount you want to send, and press the "Pay" button.
Then, just provide the recipient's information and you're done.
---
How to set up Cash App without bank account
If you own an Android or iOS device, you can use these steps to quickly and easily set up Cash App and send your first payment.
Step 1: Install the app and sign up
Install the Cash App on your mobile device. Initial app use necessitates entering a login ID, such as a phone number or email address.
Select the preferred method of receiving Cash App verification codes. Following that, a verification number will be issued to you through email.
Step 2: Enter the verification code
Enter the verification code delivered to your mobile device here to confirm your account.
After you've been verified, you'll be given the choice to either add a bank account right away or wait.
If you do not want to add a bank account, then choose the second option.
Pick a $Cashtag, which serves as both your Cash App username and the address at which you may receive payments.
There must be at least one letter and no more than 20 characters in a $Cashtag.
After logging into your Cash App account, you'll have access to account management features including sending money and seeing past transactions.
If you don't have a linked bank account, your Cash App account will be considered a "limited account."
In order to get access to an "unrestricted account," users must supply identification information to Cash App
---
How to send money on Cash App with bank account
You must link a bank account to your Cash App before you can make any purchases. Here's how to do so:
To connect Cash App to a bank account:
Step 1: Launch the Cash app on your mobile device.

Step 2: Open the Cash app and choose "Banking" from the main menu.

Step 3: Then click "Add a Bank" to proceed.

Step 4: The next step is to input the bank account information and then confirm the account updates.
To send a payment:
Step 1: Click on the Banking option in your app

Step 2: To transfer funds from your associated bank account, enter the desired amount.

Step 3: Start the Cash App.

Step 4: Put the sum in the field.

Step 5: One should then choose "Pay."

Step 6: Type in an address, a number, or a $Cashtag.

Step 7: Specify the reason for the payment here.

Step 8: Select "Pay."
Unless there is a major error, payments made through the Cash App cannot be reversed after they have been sent.
In most cases, your Cash App balance will be credited with the refunded amount immediately.
---
FAQs
1. Is Cash App trustworthy?
To protect your privacy and finances, Cash App employs state-of-the-art methods of encryption and fraud detection.
Whether you're using a public or private Wi-Fi connection, or any other kind of data service, you can rest certain that any data you send to us will arrive at our servers safely thanks to our strong encryption.
2. How can I avoid the Cash App authentication process?
One precaution you may take is to use a different phone number than your own while signing up for Cash App.
Get a false or fictitious phone number to use in place of your real one and use it to enter the Cash App verification code.
3. Which cards can I use with Cash App?
To withdraw money from your Cash App account, you may use any of the following credit or debit cards: Visa, MasterCard, American Express, and Discover.
Additionally, most prepaid cards may be used, albeit deposits cannot be made to them. Unfortunately, at this time we cannot accept ATM cards, PayPal, or corporate debit cards.
---
Final Words
Although Cash App is best used with a bank account, as you can see, workarounds can exist.
For security reasons, users of the Cash App who do not have a bank account are limited to $1,000 in monthly transactions, plus any ATM Cash App fees or Cash Card costs incurred at merchants that accept the Cash App or Cash Card.
Even while establishing a bank account unlocks the full potential of Cash App, it is important to know that there are alternative ways to use the app to send and receive money if you are unable to do so.
---
Further Reading:
Why does Cash App say more information is required to accept this payment?
How to Fix Cash App won't let me add money/cash
(Reasons) 'Cash App your payment cannot be sent' | What to do
[Fix] Cash App says 'refunded but no money' (What to do)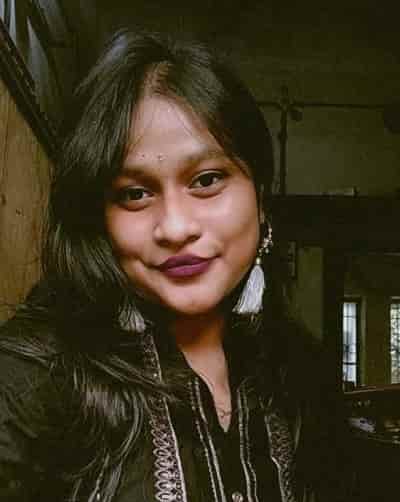 Having earned a Bachelor's degree in Commerce from Ravenshaw University, with a background in Accounting and Finance, Akshita Pattanayak contributes to UniTopTen by writing clear and concise articles based on Finance-Tech. With more than a hundred fin-tech related articles, she hopes to educate people about how banking and payment apps function.