Do you want to use Dark mode on Cash App?
Or are you wondering Why your Cash App is black or dark and want to revert it?
Do you want to know how to get a glow-in-dark Cash App card?
If you have these quires, you have landed in the right place. Here we have discussed all you need to know about Cash App dark mode and glow in dark Cash App card.
So, let's get started.
---
Cash App Dark Mode:
The dark mode is a feature that lets us switch the theme of an app or the complete system to black, known as the Dark theme. It simply means that the white background on your app or device will turn to black or something close to it once you turn it on.
Some people find it cool to use the dark mode on their device, and some use it to reduce eye strain, especially at night, and others may use it to reduce the battery consumption if they have an AMOLED display.

Benefits of Dark Mode on Cash App:
It looks amazing
Many people prefer dark mode over the normal light mode. Most of the apps and services incorporate the dark mode as it looks really nice, especially when you need to display graphs, dashboards, pictures, and photos.
These days, most of the apps, software, and devices come with dark mode settings. Google has introduced the dark mode to Android 10, so every device that comes with Android 10 or above has the dark mode.
On the other hand, if you own an iPhone, you can also use the dark mode as Apple introduced the dark mode to iOS 13.
Filter Blue Light/ Reduce Eye Strain
Apart from looking good, Dark mode can reduce the blue light rays from your device, responsible for problems such as blurry vision, eyestrain, dry eye, macular degeneration, cataracts, and sleeping disorders.
However, the dark mode does not entirely eliminate the blue light. For the best effects, along with the dark mode turned on, you can also turn on the comfort mode (reduce strain, etc.) on your device. This eliminates the blue light to a greater extent and helps you minimize eye strain, especially in a dark environment or at night.
May save battery life

Google has confirmed that using the dark mode on your device helps you to save battery life if your device has an OLED display.
For example, at 50% brightness, the Dark Mode interface in the YouTube app saves about 15% screen energy compared to a flat white background.
That being said, to turn on/off dark mode on Cash App on iPhone or Android device, follow the steps below.
---
How to turn on Cash App Dark Mode:
Open Cash App on your Phone.
Go to the "Settings" option.
Select the Display/Appearance/Theme tab
Search for the dark theme
Toggle the switch to on.
Once done, your screen will automatically turn to dark mode.
If your Cash App dark mode was already turned on, you could use the same steps to turn the dark mode off or use the light theme.
The Cash App is also synced with the default mode of the device. If you have turned on the dark mode of your Android device, Cash App will turn into dark mode on its own.
However, you can reverse the Cash App to light mode while keeping the dark mode turned on for your entire device by following the steps above.
---
How to turn on Cash App dark mode iPhone
Open Cash App and Log into your account.
Go to the Settings tab.
Move to the Display and Brightness section.
From there you can either choose between Light or Dark mode.
You can also select from the automatic tab.
Cash App will automatically turn to Light mode by day and Dark mode by Night.
You can undo by following the same methods and toggle off.
---
Glow in Dark Cash App card:
The new Cash Card glows in the dark. Order it for $5, straight from your Cash App. pic.twitter.com/oam0Ov5qsq

— Cash App (@CashApp) August 4, 2020
---
How to get glow in the dark Cash App card
Getting a glow-in-the-dark Cash App card is as simple as getting a regular Cash App card. You can order a glow-in Cash App card and design it as per your desire in the setting of the Cash App; you just need to pay a $5 extra fee.
Follow the steps to get a glow-in-the-dark Cash App card.
Note: The glow in the dark Cash App will cost you an extra $5.
---
Must See: 16 Cool Cash App Card Designs (Cute, Personalized)
---
How does 'Cash App glow in Dark card' glows
Yes, the Cash App glow in the dark actually glows in the dark environment. The best view comes in a completely dark room.
But how does the Cash App card glows?
Cash App glow in the dark card is coated with radium paint, and as you might know, radium is an element that has the ability to glow in the dark by absorbing the light from the environment.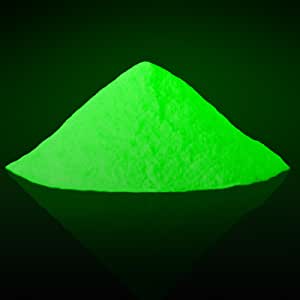 Radium by itself glows weakly, so it's combined with a phosphor in radioluminescent paint – almost invariably, zinc sulfide, which is often combined with a "doping" metal to give a specific color.
You might have seen watches using the radium that light up in the dark and even people wearing T-shirts coated with the radium that makes them glow in the dark.
Cash App has also introduced their card that glows in the dark using the same thing.
---
See Also: How to create multiple Cash App accounts (Guide)
---
Final Words:
Cash App is a mobile payment service developed by Square, Inc. It allows users to send and receive money to one another using a mobile phone app. The service is available in the US and the UK. As of March 21, 2021, the Cash App has over 36 million active users.
Cash App also offers a debit card issued by Visa, and it's a standard debit card that can be used in both online and offline stores and can also be used to withdraw cash from ATMs.
The Cash App card is customizable, and you can also design it as per your desire. You can also get a glow-in-the-dark Cash App for a $5 extra fee, as detailed in the post.
So, that's all for guys. We hope you were able to turn on the dark mode or get info about the radium Cash App card after reading this post. For more posts, you can visit our Cash App section or follow a few related posts below.
---
Further Reading:
How to Transfer Money from Visa Gift Card to Cash App
Cash App invite friends get $15 (how long does it take?)
Can I overdraft my Cash App card (at ATM, Gas Station)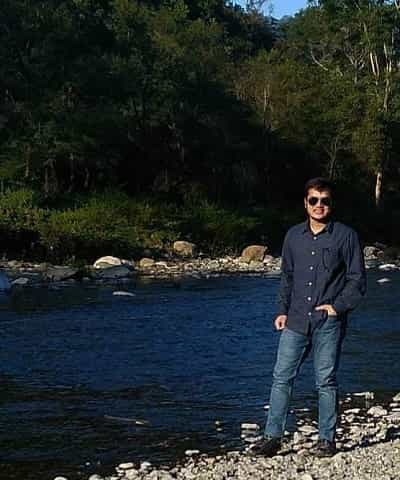 Ankit Kumar is an Engineer by profession and a blogger by passion. Over the last several years, he has written tons of articles, solving queries on Quora. He also has years of experience in investing in Cryptocurrencies, Funds, and Stocks.