Do you want to know how to cancel subscriptions on Cash App?
If you want to know how to stop recurring payments on Cash App card, you have landed on the right page.
This page explains all you need to know about stopping recurring or stopping all subscriptions on Cash App.
So, let's get started.
---
What are recurring payments on Cash App
Recurring payments on Cash App are those payments that are automatically applied to the user's account. These are the payments for the monthly bills or for the services you have subscribed to.
When you subscribe to a service for a monthly fee using your Cash App card, the amount will be debited from your Cash App balance or from your bank account as Cash App card can pull money out of your bank account.
In general recurring payments, also known as AutoPay, means the user has given permission to a retailer or merchant to deduct fees for goods or services each month from the bank account or automatically charge his credit card in the amount due each month.
So, it's important to remember what subscriptions you are buying and when to cancel them. If you have subscribed to many services using your Cash App card, and you want to cancel them all, the next part of the guide is for you.

---
How to cancel all Subscriptions on Cash App card / stop recurring payments
There is no direct option to cancel all the subscriptions on the Cash App card. You will have to contact Cash App support to stop the Auto pay for the services on your account.
You can follow the steps below to contact cash app support.
To begin with, Open the Cash App on your device and log in to your account if you haven't already.
---
Once you are inside the Cash App, from the home screen, tap on your profile icon present in the top right corner.
---
Now, scroll down to the bottom and find the option 'Cash support' and tap on it.
---
Now, from the drop-down menu, you have to choose the option 'Something Else.'
---
Request to stop recurring payments on Cash App.
Once you tap on 'Something else,' in the next screen, describe your concern about stopping recurring payments or stop all subscriptions on Cash App.
---
Once you are done describing the issues, tap on the 'Send button.'
Wait for 2-3 days, Cash App autopay will be disabled, and all your subscriptions or recurring payment on Cash App card will stop.
---
Final Words:
Cash App is a mobile payment service developed by Square, Inc. It allows users to send and receive money to one another using a mobile phone app. The service is available in the US and the UK. As of March 21, 2021, the Cash App has over 36 million active users.
Not only you can send and receive money on Cash App, but you can also invest in stocks and buy bitcoins.
Moreover, Cash App also provides you with a debit card known as Cash App card, which is like a standard debit card using which you can pay your bills on both online and offline stores.
Using Cash App, you can also deposit a check and set up automatic payments for your subscriptions.
Well, in case you want to stop all your subscriptions or recurring payment on Cash App, you don't have a direct option. To stop the recurring payments on Cash App, you will have to request Cash App support by following the steps detailed above.
---
Further Reading:
(2021) Can I overdraft my Cash App card (at ATM, Gas Station)
[Fix] Cash App money not showing up (2021)
(Guide) How to buy stuff with Cash App & Card
Does Dave App work with Cash App (2021)
Where can I load my Cash App Card (Store, Online)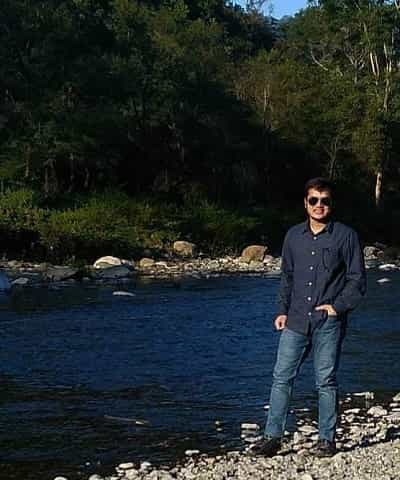 Ankit Kumar is an Engineer by profession and a blogger by passion. Over the last several years, he has written tons of articles, solving queries on Quora. He also has years of experience in investing in Cryptocurrencies, Funds, and Stocks.