Japan is well known for its calligraphy, traditional arts, Origami, and flower arranging. In Western countries, the East-Asian island country is also known for its spectacular animation series and Manga, which is nothing but an East-Asian adaptation of comics.
Manga and Anime have been quite popular around the world and especially in their countries of origin. Well, other than Japan, countries like China and Korea have been creating Manga and Anime series. The difference can be seen in the way of making the animation series, storyline, and name.
There are millions of readers and viewers of both Manga and Anime around the world. A recent example is the One Piece Manga. The first edition was released 20 years ago, and recently, the 1000th chapter of One Piece manga went live.
The creators of One Piece have been successful in engaging fans for more than two decades, and still, it doesn't seem to end. According to a report by OtakusNotes, One Piece became the 8th most-watched show in 2020, beating shows like Netflix's Sex Education and CBS's 'How I met your mother.'
Well, One Piece is one of the million manga and anime titles that have been created to date. There are some great anime and mangas out there in almost every genre. And people from different countries watch and read the subbed and dubbed version of their favorite title.
Talking specifically about Manga, there are a lot of platforms on the internet to read any mange. But, sometimes fans face issues as the official sources are not available in every country. But, at the same time, the issue like the unavailability of the title in an understandable language is the most ridiculous.
Most of the time, fans have limited sources to read the Manga, as the official provider for the title isn't available in every region. That's why fans lookout for alternatives. And there is a plethora of websites and apps which can be used to read a variety of Manga titles. And today, we will be talking about Tachiyomi, which is of the most popular platforms.
---
What is Tachiyomi
Before anything, let's talk about the Tachiyomi first. So, Tachiyomi is a free-to-use platform, where users can read any manga for free of cost. And it won't be wrong to say that Tachiyomi's manga library gigantic with tons of titles in every genre.
Well, the platform is free-to-use, but being a free source, Tachiyomi has a no advertisement policy. That means you will never find an ad disturbing you while enjoying your favorite manga on Tachiyomi.
Tachiyomi has been created by Inorichi, who is also one of the many developers who maintain and improve the platform. Well, a big shout out to all the independent developers, who work really hard to bring use the improved version of Tachiyomi, and all of that without charging us anything.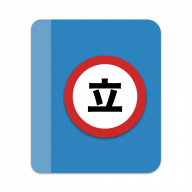 One of the best things about Tachiyomi is that it is an open-source platform, which is hosted on GitHub, and any developer can contribute to its development.
A lot of users do not know how Tachiyomi works. We will start by saying that Tachiyomi does not host any kind of content or any manga title. It simply scrapes manga images from various sites and provides a rich and ad-free experience to the users.
Again, shout out to the users who developed Tachiyomi to smartly search and provide content to the users without costing a single penny.
---
What is Tachiyomi Extension
Well, Tachiyomi is all about Extensions. As mentioned above, Tachiyomi doesn't host any content, but it smartly fetches content through other sources on the internet.
And we can say 'Extension' is the thing that connects your app to the sources. So, you Tachiyomi, you just need to know how to add Extensions in Tachiyomi and the best Extensions to use. Simple as that.
Talking about the Extensions. You can find a plenty number of extensions available for Tachiyomi. But, all you need is a set of good extensions. And here, we will be mentioning the list of the top 10 best Tachiyomi Extensions 2021. For without further ado, let's get right into the list.
Top 10 Best Tachiyomi Extensions 2021 –
1. MangaDex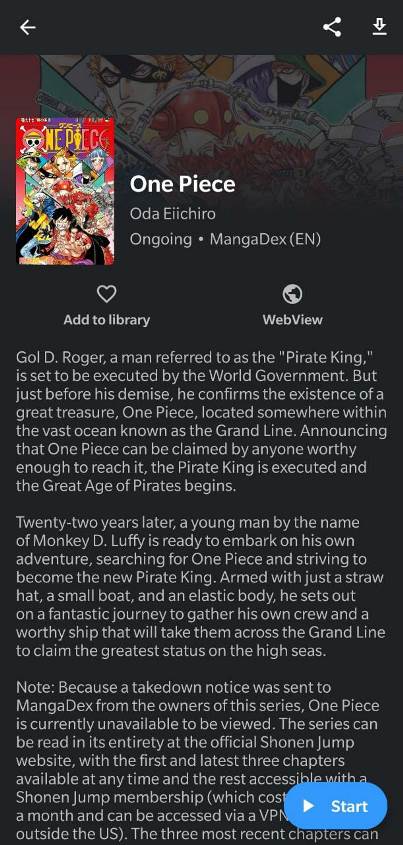 MangaDex is one of the most popular extensions for Tachiyomi out there. You will easily find the content in any language you want, whether English or any South American language.
MangaDex is an ocean of manga titles; you can find almost any manga title. The only reason you need to switch to another extension is the quality of the images. Sometimes, you may not see the quality up to the mark, so twin it with other extensions of your choice.
---
2. MangaBox (Mangakakalot)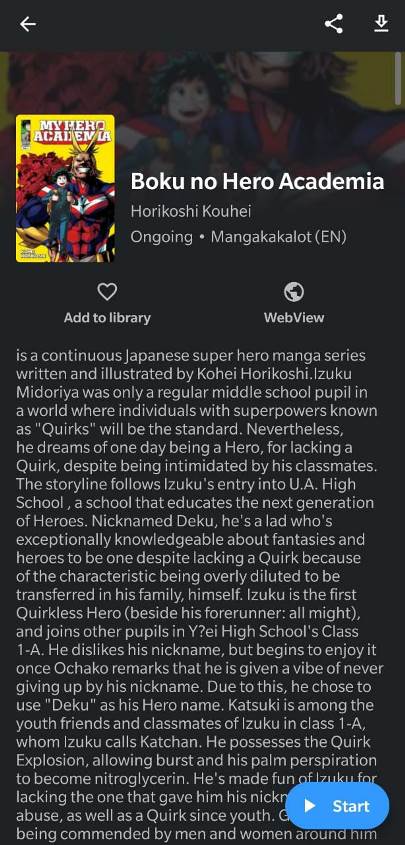 Second on the list is Mangakakalot. It is used to be a popular extension other than MangaDex. Mangakakalot was an individual extension, but now it comes under the MangaBox extension with some additional extensions.
MangaBox's integration with Mangakakalot has been around for some months only but has gathered a lot of popularity. Therefore, we recommend installing this extension.
---
3. Mangasee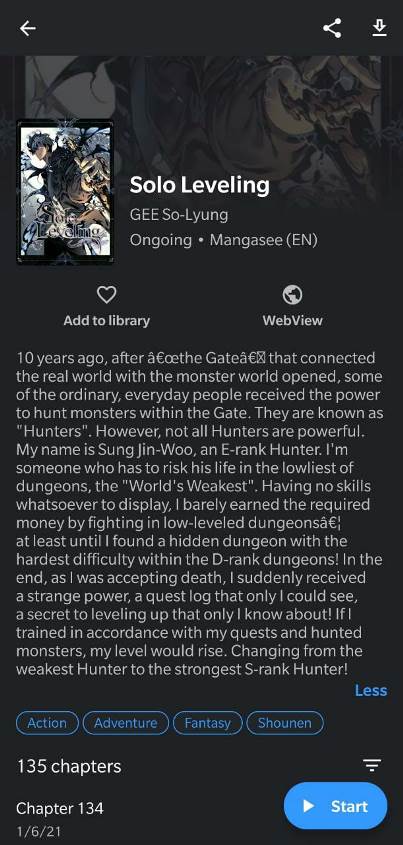 One of our favorite Tachiyomi extensions is Mangasee. It is best for those who find it hard to manage many extensions in Tachiyomi. Mangasee is one of the cleanest and easy manage extensions which features almost all popular titles, including – One Piece, Solo Leveling, Martial Peak, Jujutsu Kaisen, and more.
The chapters of all the titles are up-to-date, and the image quality is good too. And yes, extra marks for a clean presentation of all the titles without throwing useless info to the user's face.
---
4. Mangahere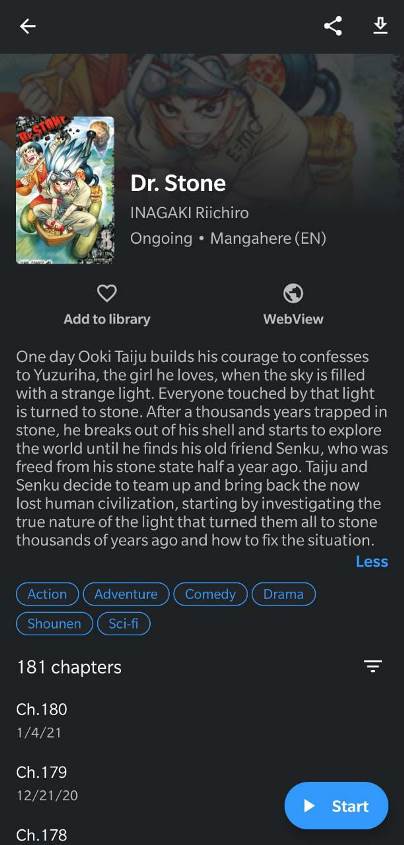 Fourth in our list of top 10 Tachiyomi Extensions comes – Mangahere. Another pretty clean, single source extension with a lot of content. There are tons of manga titles available to read. The quality of the images is good, but sometimes, you may not find your favorite manga title.
Well, the absence of the most popular title doesn't make it a lousy extension at all. There are more than 100 titles available; start with searching for your favorite.
---
5. MangaEden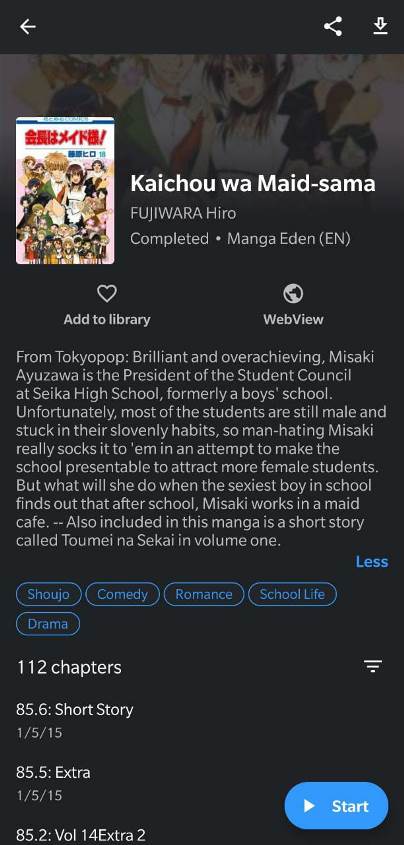 If you are looking for a Tachiyomi extension that features almost all older and popular titles, then MangaEden will be the best extension for you on this list.
MangaEden features almost all fan-favorite older titles that are completed. No doubt, it's a pretty great Tachiyomi extension.
---
6. Webtoons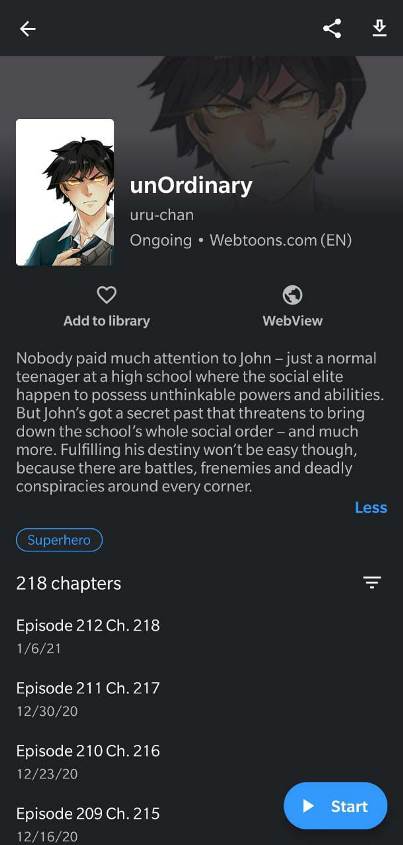 Ladies and gentlemen, as the name tells you. Webtoons extension is the home of all of your favorite webtoons out there. Webtoons extension sports a large number of titles; you will find your favorite one.
We highly recommend this Tachiyomi extension for all the webtoons fans out there.
---
7. MangaPark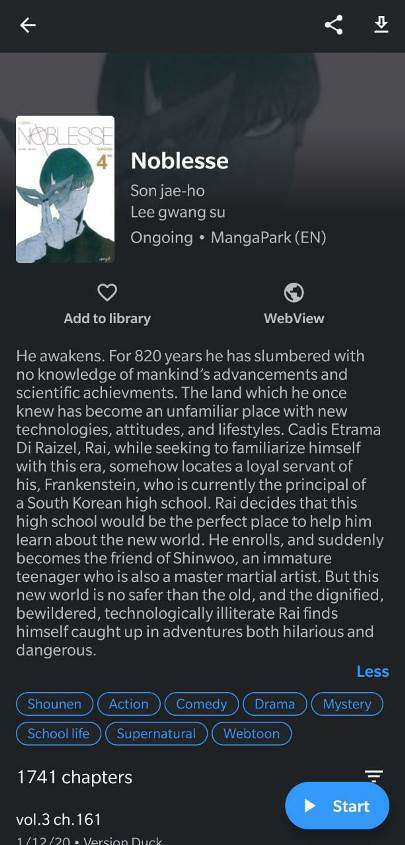 Next in our list of the top 10 best Tachiyomi extensions is MangaPark. Well, like Webtoons, MangaPark is an excellent extension for manhwa titles.
The content covered by this extension is extensive, and the image quality is commendable. If you are into manhwa more, this extension is a must-have Tachiyomi extension.
---
8. MangaRock.es –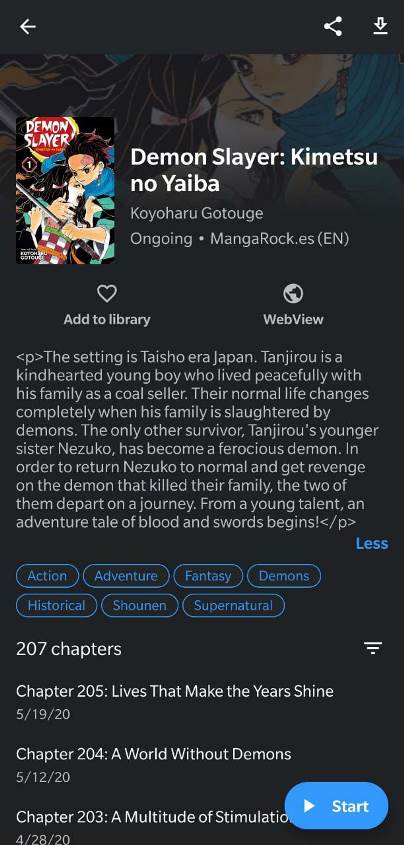 Eighth in our list of top 10s is MangaRock.es. Another good and a must-have extension. It features good quality content, an updated title list, and chapters to the latest.
There is the only reason why MangaRock is 8th on the list. During our testing period, we found several chapter lists were not updated to the latest.
But, nothing to worry about that. There are a ton of extensions available to compensate for that.
---
9. Madara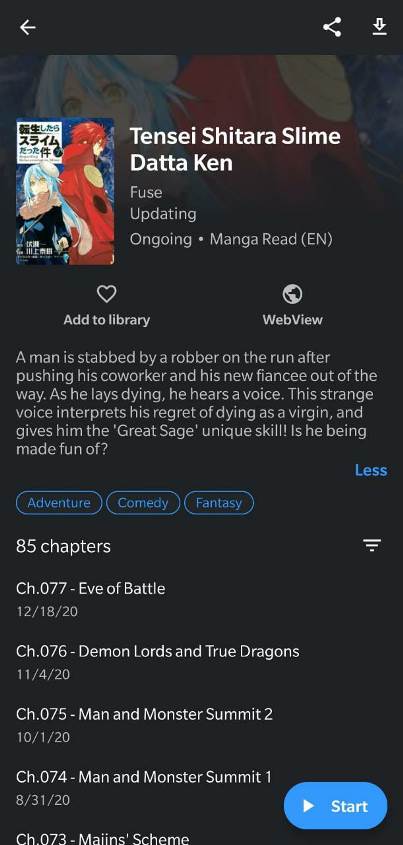 Madara is the second multiple source Tachiyomi extension in our list of top 10 best Tachiyomi extensions 2021. Multiple-sources extension means that Madara will install more than one source to read manga/manhwa titles.
Well, some of you may find it incredible, whereas some of you may not. And according to us, Madara creates a mess, especially you have other extensions installed on your Tachiyomi application.
All the additional extensions will be installed simultaneously with the same logo as Madara's, making it even worse.
If you are one of those who have been using multiple source Tachiyomi extensions for a long time, you must give it a shot. According to various user feedback, Madara provides good manhwa content.
---
10. ReadManhwa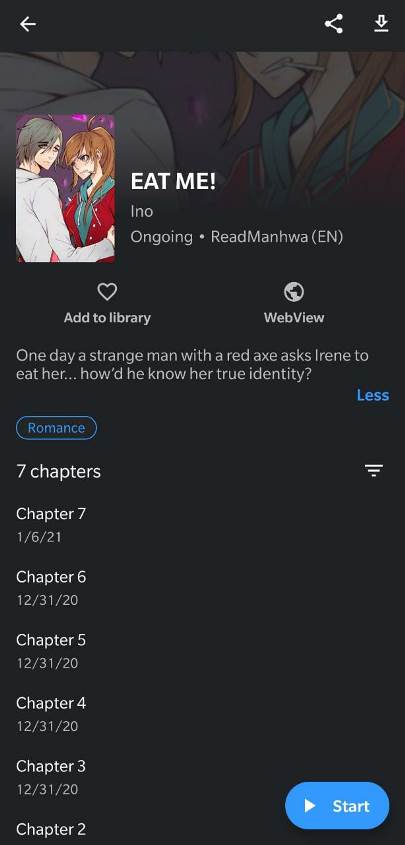 Last but not least. We have ReadManhwa on our list of the top 10 best Tachiyomi extensions. ReadManhwa is a good extension for those who are searching for romantic manhwa titles.
The image quality is excellent; though most of the titles are already finished with the final chapter, some titles get new and updated content.
You must check it out if you are into romantic storylines.
---
That's all, guys. This was our list of the top 10 best Tachiyomi extensions 2021. At the time of writing this article, all of the above-mentioned Tachiyomi extensions were active and working fine. Nevertheless, we will keep updating this article with functional and best Tachiyomi extensions to our knowledge. Stay tuned. Stay awesome.
---
Top 10 Best Tachiyomi Extensions 2022
| | |
| --- | --- |
| RANK | EXTENSIONS |
| 1. | MangaDex |
| 2. | MangaBox |
| 3. | Mangasee |
| 4. | Mangahere |
| 5. | MangaEden |
| 6. | Webtoons |
| 7. | MangaPark |
| 8. | MangaRock.es |
| 9. | Madara |
| 10. | ReadManhwa |
---
Read Further:
370+ Unique, Funny Snapchat Username
5 Ways to Fix Instagram DM post Unavailable 
5 Ways to Fix Instagram DM post Unavailable 
What does Straight Ahead mean on Snapchat Compass?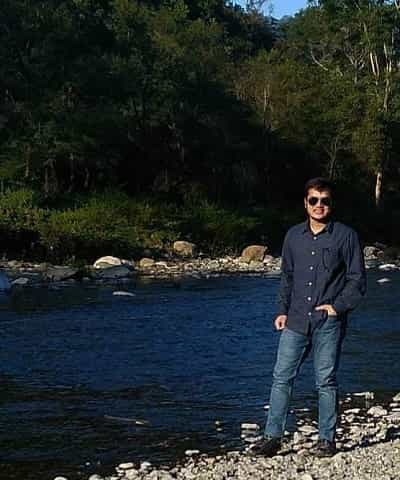 Ankit Kumar is an Engineer by profession and a blogger by passion. Over the last several years, he has written tons of articles, solving queries on Quora. He also has years of experience in investing in Cryptocurrencies, Funds, and Stocks.