Still, searching for some interesting name for your Snapchat username? Are you confused and not getting any interesting ideas for Snapchat names?
Well, you don't have to worry now. As here, we will be helping you out with this task.
Below, we have mentioned more than 370+ Snapchat Names in our list.
So, what are you waiting for? Let's check out some great names now.
---
What is Snapchat Username & Snapchat Name?
Like any other social media app, Snapchat has two IDs of a unique user. First, one is Snapchat Display Name or simply called Snapchat Name.
It's not a unique id, and more than one user can have the same Snapchat display name. But, to identify an individual, Snapchat has a username id.
Snapchat usernames of all users can be a little similar, but they all are unique. You cannot enter the username which any other user on Snapchat has already used.
Both Snapchat username and display name can be identified easily on the user profile page.
As you can screenshot below, the name mentioned just below the 'Create My Avatar' option is Display Name. At the same time, the username can be found right below the Display Name in Snapchat.
Snapchat Display Name – Here fr Baby Filtr
Snapchat Username – udelpudili20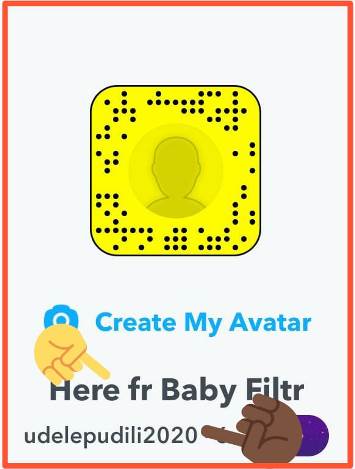 ---
How to choose the best Snapchat username and display name?
There can't be a specific definition of what exactly the best Snapchat username would be.
It totally depends on your own choice. If you like a username, you should go for it. But, you need to choose very wisely as you cannot change the username again and again.
The only time you get to change the username is while you create your account on Snapchat.
Well, you can change your Snapchat Name again and again.
Whether you choose your username or even a display name, you can always take the help of others' creativity.
Here, to help you out, we will be listing out some great Snapchat username ideas.
---
Best Snapchat Names & Username Ideas
Here, we will be mentioning some of the great Snapchat Names and Username ideas.
We have sorted the names into 5 different lists. Unique, Funny, Cool, for Girls and Boys.
Make sure to check them all. And we hope we will be able to discover something really interesting.
---
#Unique Snapchat Name ideas –
First of all, we will be mentioning the list of Unique Snapchat username ideas for you. You won't find any of these on the internet. As the title says, all of them are unique.
Here, while creating the list, we haven't created any gender-specific names. You will find the list of Snapchat Username for boys and girls later in this article. So, if you are looking for usernames specific to boys and girls, you can reach that part.
Here, you can check out the unique Snapchat username ideas. You can use any one of them or a combination of two.
We will suggest you be creative and innovative to create something more unique by taking ideas from the list below.
IndieHuman
Kittyxlove
LewLater
GforGenius
BombForReal
ImForReal
SecC
Givemelove
Antiboredom
NewNewbie
SocialPanther
HereForFilters
BossBaby
FeedMeSnaps
Snapshoot
GrownUpNow
GrownToddler
NotAlien
MarsWasBetter
MarsSucks
UltraSocial
NiNiMoNi
Xtraa
StillinPyjamas
CryingHourly
BouncinAround
BrownBrownie
LemeSh+t
ProgrammedBot
Heeyaa
MiniatureGod
OnYourDoor
OxyMoron
PseudoHuman
CovidHero
SurivedCorona
DigitalLove
LoveLater
Zooomed
FingerOnMyLips
Entr0py
SuperBlackman
SnyderCutBerries
SnapforSnap
SnapStoryteller
Area2021
IntelCore00
Snapination
Baebie
Buxrob
---
#Funny Snapchat Name ideas –
Well, if you didn't like our list of Unique Snapchat username ideas. Then we have more ideas for you guys to try.
This will be the list of Funny Snapchat usernames. You can use them as it is or try combining them with other entries on this list. Try to be innovative and create something more unique by using combinations.
Here, you can check out the list of funny Snapchat username ideas.
NoFilterPliz
ImSingle
Snapdom
MacBlush
Quickies
dkroeger
CastBound
real heroes
Single-tone
happy me
rokeefe
Lazy Looser
dazzling sweetie
snapittysnap
ocooney
smart mover
Kitty Bloom
Pretty Law
always a winner
jelly cuddles
culturedSnapchat
rainbow sweety
jolly brownie
GreatOrgeat
twilight queens
SinaOzer
BennyFunny
pure dove
Threebabes
Sorties Sorry
mystical dimples
Soul Sweety
rcomfort
ttimmons
misterAwesome
Twin butterfly
princessnow
GreatSnapOutdoors
Tattoo Puncher
Miss ballerina
Tai Lopez
Crenshaw
AMAZINGTHINGS
Morrissey
crazy blossom
peppermintpretty
covenant
sweet whimsy
NoMansSnap
Covalent Bond
INeedNany
NanoBeer
BearOnGrills
FunnyBones
SendDudes
---
#Cool Snapchat Name ideas –
Coming to the most interesting list of Snapchat username ideas. A lot of Snapchat users try to use names that look cool. And if you are one of those, we will definitely help you out. We will be mentioning a list of very cool Snapchat username ideas for you guys.
Well, try not to combine these names with any other names on the list. You might end up creating something weird. As the names on the list are already weird.
So, without any further delay. Let's see some Cool Snapchat username ideas.
Spellonyou
EnoughLoveNow
BeachPliz
YouNeedChocolates
CyaBabe
MultivitaminKiss
ButterCup
I'mMe
Kingofqueens
Calum Hood
trendsetter
kcox
FilthyDrops
flickflack
click me a pic
valfonso
heavenly goddess
moonlightbae
Adventure on wheels
BrainIndependent
fmariano
sugar secrets
prettykitty
obrazell
whambrick
charming chap
Sam Pepper
wearefivesos
uschwarz
living it
Time Blossom
fbelew
always busy
Wiz kid
Klarity
uwayne
daddy's girl
hozuna
inspired looser
thunder stud
CarlyRaeJepsen
tubbySnapme
secret keeper
TestNamePleaseIgnore
groggy giant
the smartest one
prettuduckling
FooBar Widget
mwiegand
masterzen
snapchitt
kylizzlmynizzl
party-lover
missfoodieprobs
AmericaCute
ladysnapsa
Turnip King
---
#Snapchat names for girls –
Till now, we have seen some really good Snapchat usernames here in our lists. But, none of the lists was gender-specific, as anyone can use cool, funny usernames.
So, let's see some gender-specific usernames ideas. Here, we will be mentioning the best Snapchat names for girls.
And ladies, you can either copy the same name or use it with the combination of other names to create something more unique and creative.
Let's check out some of Snapchat usernames, girls.
ВαвчGurl
BαBчDall
pippinsplugins
real me
bigbrowneyes
tough fighter
Groovy angel
Little Mix
HitStick
little cutie
purpledove
thecut
rsayers
crazy photo
awesome
lover
cblomquist
thug life
cakes1todough1
blessed
hstonge
badass techie
Born-confused
the gossip queen
urbalicious
Mαmi
Lul Mαmα
domenic
impossiblyinsane
brave warrior
Snapchattr
Constellation
smile a lot
Tim and sim
singing sensation
ynorth
Cool Brownnie
wonderful guy
nharbour
miss lucky
artist_wonders
ice cold
cblackshear
Scotty Sire
BαBчCakes
ShαrtCake
Short Stuff
Shortчч
Funsized
Blondεεε
Princεss
Quεεn
Dollч
Dollfαcε
superhero
pwolter
kindlittleangel
Wifεч
Gigglεs
PrεttчKittч
funnies
esullins
LeadBest
little angel
Dimples
GrεεnEчεs
Brownie εчεs
little princess
pink-kisses
funky angels
---
#Snapchat names for boys –
Hi there. We have something for the boys out there as well. If you have directly landed on this part, let us tell you we have mentioned some other list as well.
Earlier in this article, we have mentioned a list of Unique, Cool, and Funny Snapchat username ideas.
We also mentioned a list of Snapchat names for girls. And now, let's see some interesting Snapchat usernames Boys.
King-o-Bach
little angel
DannyFunny
CynthiaLIVE
dark wizard
wloomis
adorablelittlefreak
snuggle kitty
MelanieIglesias
wuz good
dark wizard
white hawk
miologie
obviousjim
QuickLifeHacks
little freak
thegreatwarrior
Perry Fan
jstarks
headius
Miss moondy
hharkins
peace hug
kymnonstop
smile a lot
twhitcomb
strawberrylips
hit stick
shinysmiles
blue jeans
epuentes
thebighulk
live life queen
Dolly Dolphin
sizzly
WillFerrell
never fail
tlaporte
CalebCoffee
super giggles
FifthHarmony
Cutechby
candy cane missy
HighOnLife
celebrations all around
dchristophe
Mindset Player
smart snapper
BelReady
Pink Page
Sniperred
---
How to change Snapchat name/ display name
STEP 1 – First of all, open your Snapchat app. Make sure you are using the latest version of the app. Update the Snapchat app before proceeding to the next step.
STEP 2 – Open the app. And click on your Bitmoji. It's your animated display picture at the top left corner of the screen.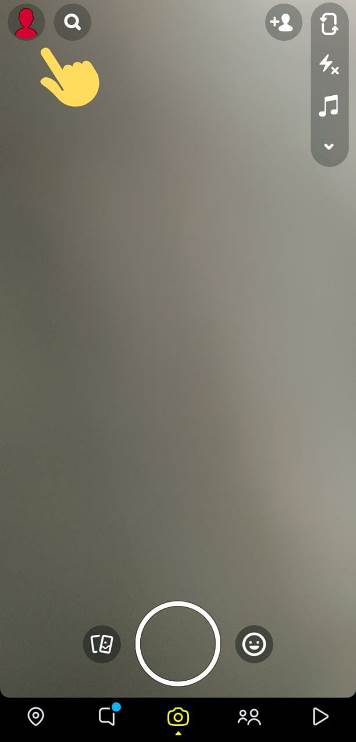 ---
STEP 3 – Now, simply click on your Snapchat display name. The one just below the 'Create My Avatar' option.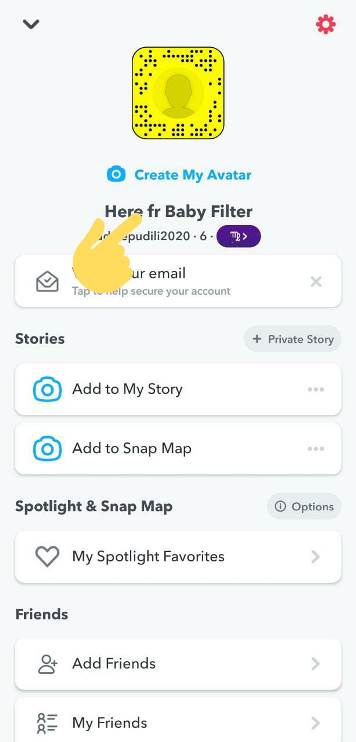 ---
STEP 4 – This will open a new window. Here, you can easily edit your name. You can change your display name as many times as you want.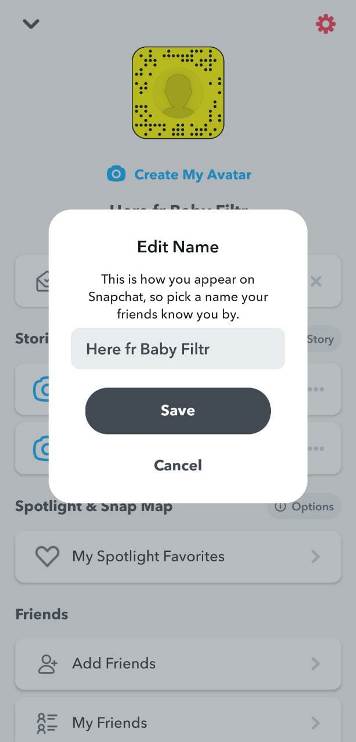 And that's it.
That's how you can change your Snapchat name or display name easily.
Well, a lot of users also ask about the ways to change Snapchat username. And if you are one of those, then there is something you should know. Make sure to check out the guide below.
---
How to change Snapchat username
You will find many websites, blogs, and Youtube videos on how to change usernames in Snapchat. Well, all of them are misleading, mere click baits.
It is because Snapchat username cannot be changed again. Not even a second time after it is created.
You get just a single chance to create your username on Snapchat. Unlike in Instagram, where users can change usernames as many times as they want.
According to the official Snapchat blog. It is not possible for any user to change her username because of security reasons.
(Update – February 2022)
You can now change your Snapchat username as well. According to official statement by Snapchat, they will now allow users to change username as well. The Verge, reported that users will be able to change their username once in a year. And previously selected username will be allowed to use ever again in the same account.
To change username in Snapchat go to Setting > Username > Change Username > Add new username > Select Next.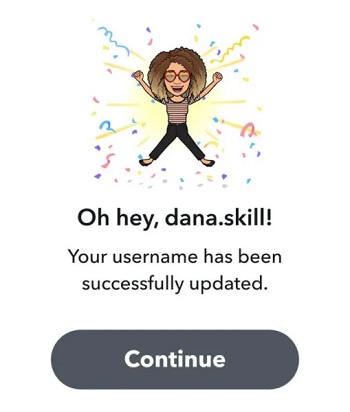 ---
Conclusion –
That's all for today.
Hope you have selected a good-looking username and display name for your Snapchat account.
We have mentioned the most unique and creative names here. And we will be updating this list, so make sure you check it back again.
You have also learned how to change your Snapchat name. And remember, the guide articles, videos to change Snapchat username are nothing but click bates. Do not fall for them.
Happy Snapping 🙂
---
Further Reading:
How to save Snapchat pics in gallery
'Other Snapchatters +1 more' meaning on Snapchat 2022
What does Straight Ahead mean on Snapchat Compass?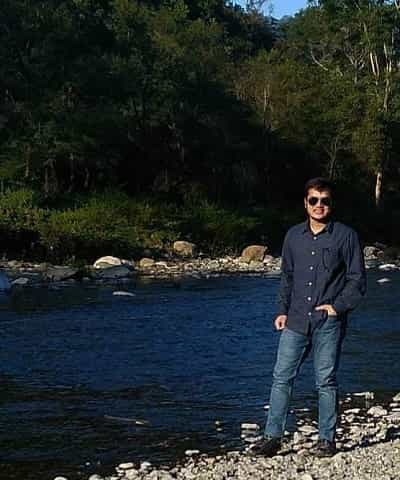 Ankit Kumar is an Engineer by profession and a blogger by passion. Over the last several years, he has written tons of articles, solving queries on Quora. He also has years of experience in investing in Cryptocurrencies, Funds, and Stocks.