Are you seeing a text, 'XYZ is Straight Ahead' text written under the profile of your friend? What does it mean?
In this post, we will explain what does 'Straight Ahead' mean on Snapchat. We will also discuss how Snapchat compass works and how you can hide yourself from Snapchat compass maps.
People often get confused when they see the sentence 'XYZ is straight Ahead' under their friend's profile. As in most cases, their friend is very far away from them or even in the country.
So, how can someone be straight ahead of you when he is in a different country?
Well, the meaning of Straight Ahead on Snapchat is a little different. Below, we have explained in detail what does 'Straight Ahead' means on Snapchat.
---
What does 'Straight Ahead' mean on Snapchat?
Friends or people who have turned on location in the Snapchat compass will be visible on the Snapchat maps.
So, if any of your friends have turned on his location on Snapchat or have just turned it on for you, then you will be able to see where he is hanging around.
You can see the location of your friends from any corner of the world if they have shared their location with you.
Sometimes Snapchat shows you 'Straight Ahead' under the location of your friend.
So, what does 'Straight Ahead' means in Snapchat friends compass?
 Short answer: Straight Ahead on Snapchat means that currently, you are pointing in the same direction as your friend. It means on your GPS; your friend is straight ahead in the cardinal direction you're facing. So basically, it is just showing you which way your friend is, like a compass.
Also, note: Snapchat Straight Ahead feature works on a global level, which means even if you and your friend are in different countries, it will show 'Straight Ahead' written below your friend's profile when it finds that both of you are facing the same direction.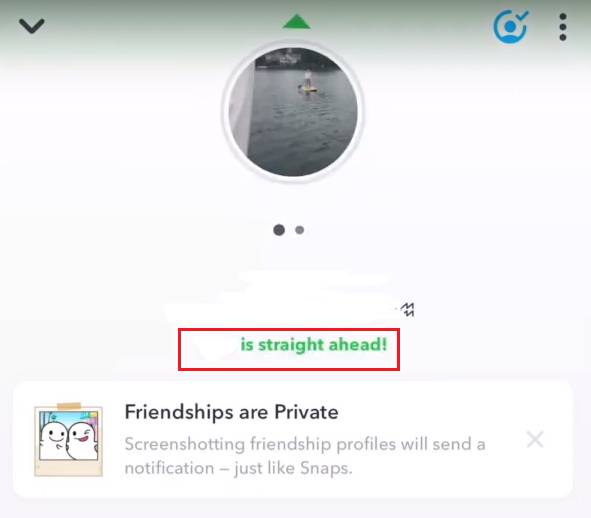 ---
What is Snapchat friends compass
Snapchat friends compass is a feature that allows users to find the exact location of their friends. Previously, using Snapchat maps, users were only able to view distance between them. With the friends' compass feature, users can now actually see in which direction their friend is.
You can even also know that if your friend is pointing towards you or not.
Well, it is not that Snapchat will automatically share your location with your friends. You have multiple controls inside the Snapchat settings to decide to whom you want to share your location.
---
How does Snapchat compass works?
Friends compass on Snapchat utilizes in-built gyroscope and location services to determine the exact location of you and your friends.
If someone has enabled location services in the settings, you can easily find them in public places.
With the straight Ahead feature, it has become easier to find your friend in public places, as Straight Ahead means you are in the same direction as of your friends. Condition applied that both of you are in the same place, as straight ahead feature also works even if you and your friend are far away from each other or even in different countries.
---
How to remove yourself from friends compass on Snapchat?
Snapchat friends compass is a great feature, but some of you might find it as an invasion of your privacy.
Well, if that's the case, don't worry; Snapchat has provided a few settings that you can apply easily to hide your location in multiple ways.
You can hide your location in 4 different ways.
Ghost Mode: Hide your location from everyone.
My friends: You will be visible to all your friends.
My friends expect: Your location will be shared with all of your friends, except the friends on this list.

Only These Friends :

Choose specific friends to share your location with! 
---
Method 1: Turn off Snap Map inside Snapchat (Ghost Mode)
Step 1: Open Snapchat and tap on your profile picture photo in the top left corner.
Step 2: Now tap on 'Setting' icon in top-right corner.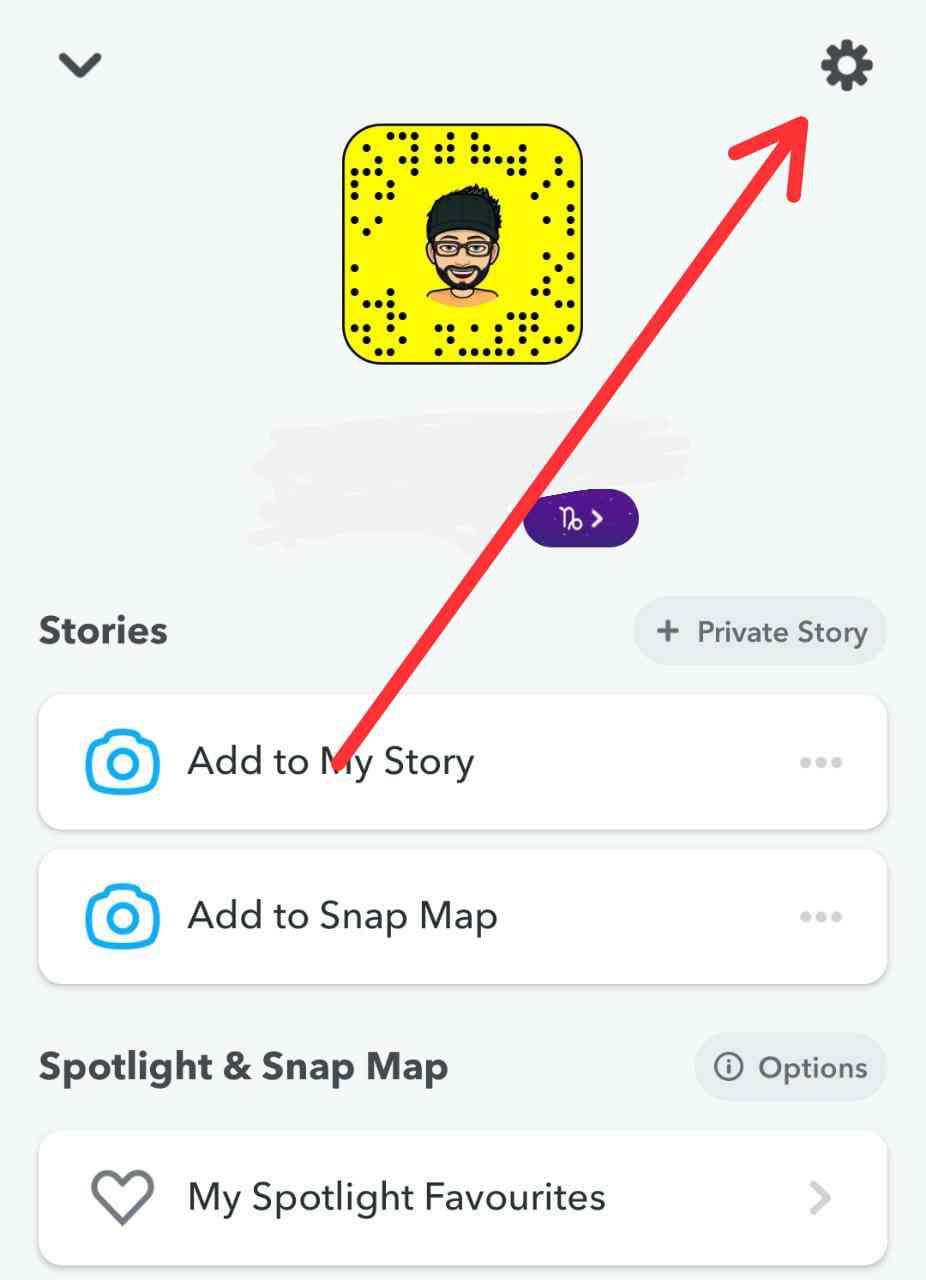 Step 3: In the next menu, scroll down to find the option 'See My Location' under Who can and click on it.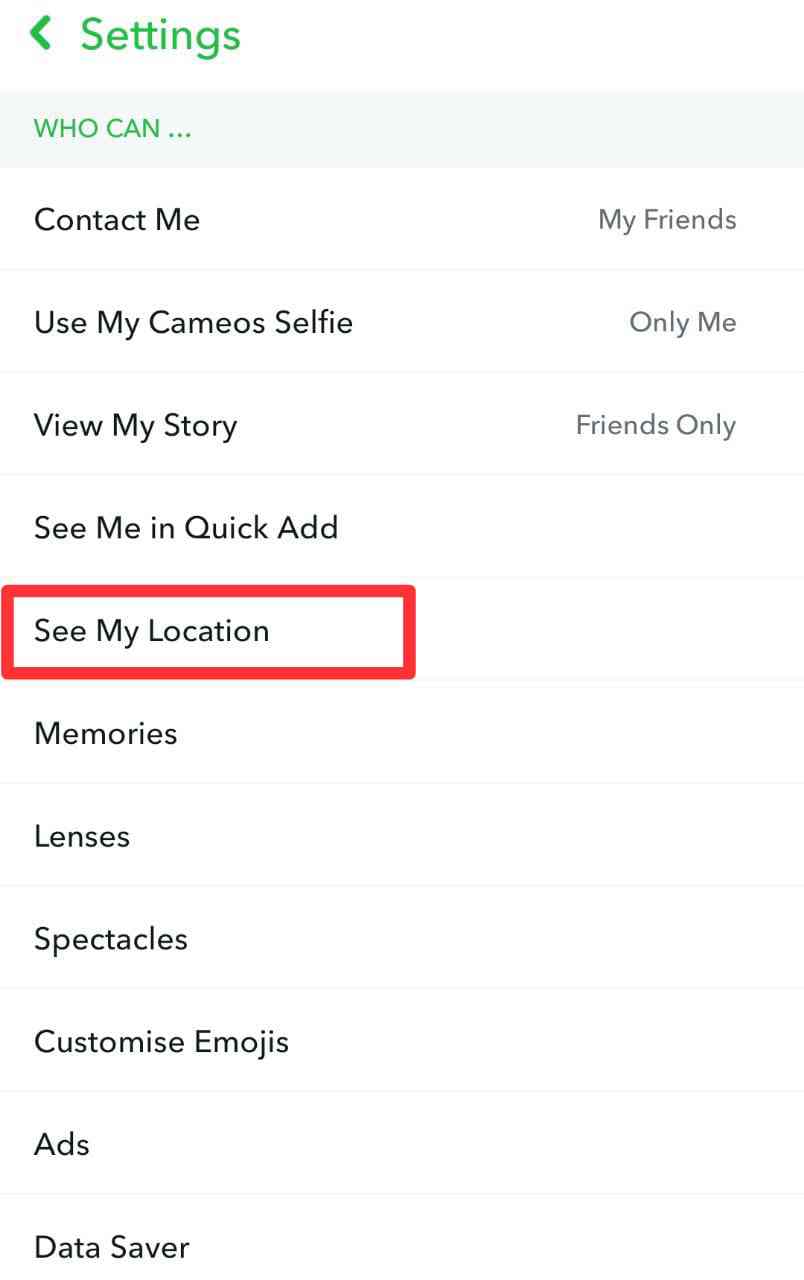 Step 4: Now in the following menu, turn on the option 'Ghost menu.'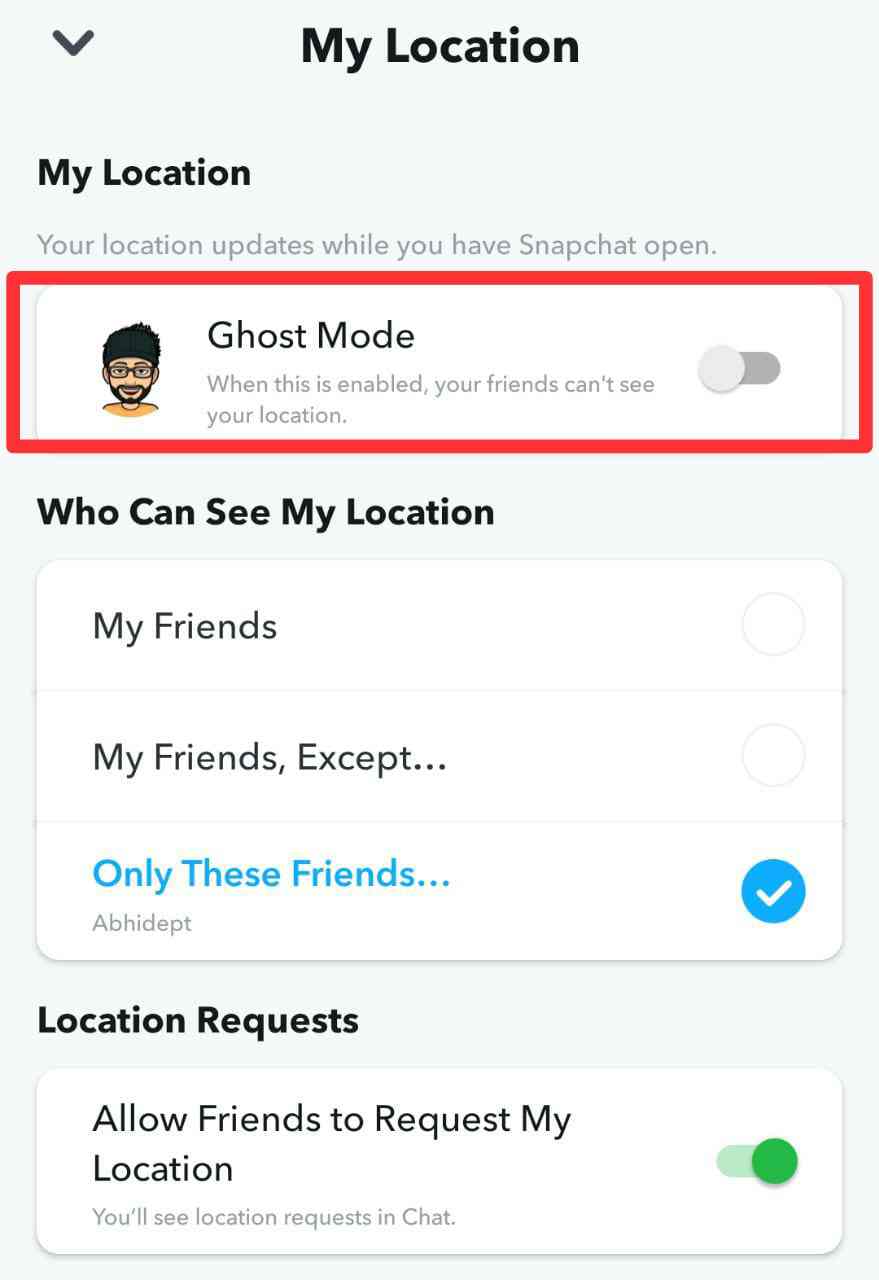 Step 5: Here, you can also choose the time duration to enable the Ghost menu.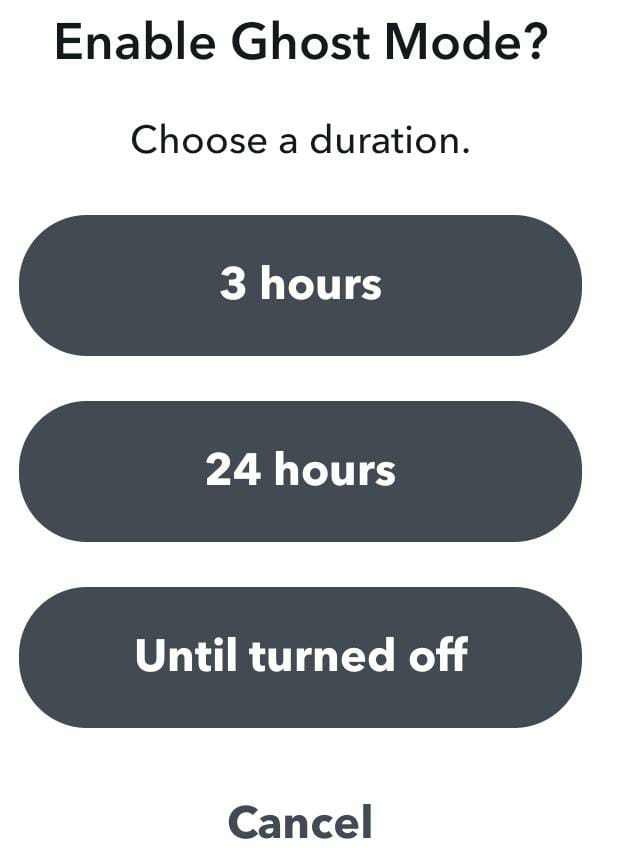 Now that you have enabled Ghost mode, your friends will be unable to see your location. In case they want to access your location, you will be sent a notification upon which you can either choose to share your location with the concerned friend or deny it.
---
Method 2: Turn off the location permission for Snapchat
Step 1: Open the Settings app on your smartphone and tap on 'Apps and Notifications'.
Note: These settings will be slightly different depending upon your device.
Step2: Now tap on 'See all apps' and find Snapchat and tap on it.
Step 3: Once, you are in the App info of Snapchat, tap on the option 'Permissions.'
Step 4: Now, in the following menu, tap on location and choose the 'Deny.'
Step 5: Now, just close the Snapchat app and remove it from recent apps and reopen it.
So, after these setting you will not be visible on Snapchat maps anymore for anyone.
---
Conclusion: 
Straight Ahead on Snapchat friends compass simply means that you are in the same direction as your friends.
This feature on Snapchat can be quite useful to find your friends in public places. At the same time, it can become quite creepy for some people who don't want to share their location.
So, we hope you got to know the meaning of Straight Ahead on Snapchat and where to hide your location by reading this post.
That's all for now; stay tuned for further updates.
---
Frequently Asked Questions:
Q1: Can people see when you're straight ahead on Snapchat?
In most of the cases No. Straight Ahead on Snapchat simply mean you are in the same direction as of your friends even your friend is in different country.
Q2: Are Snapchat locations accurate?
 Yes, Snapchat locations are pretty accurate. However, you may not be able to exactly pinpoint someone.
Q3: Does Snapchat tell you when someone screenshots your location?
No, Snapchat does not notify the person if you looked at their snap location.
---
Read more:
'Other Snapchatters +1 More' Meaning On Snapchat
370+ Unique, Funny Snapchat Name (Ideas For Snapchat Username)
How To Save Snapchat Pics In Gallery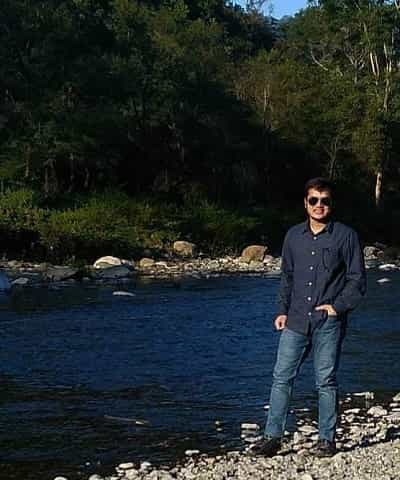 Ankit Kumar is an Engineer by profession and a blogger by passion. Over the last several years, he has written tons of articles, solving queries on Quora. He also has years of experience in investing in Cryptocurrencies, Funds, and Stocks.