Do you want to see Deleted Tweets of someone on Twitter?
If that's the case, You are at the right place, here we have provided a few ways to find deleted tweets on Twitter.
The official way to recover tweets on Twitter is to use the Twitter archive data, but this method will only provide you your account data. That means you can only find your deleted tweets using the Twitter archive.
To find someone's deleted tweets, you need to look for other ways.
Below we have explained how you can use Google cache, Wayback Machine, and other tools to recover or see deleted tweets of others.
4 Ways to see Someone's Deleted Tweets on Twitter :
Any deleted data over the internet remains in cache for some time in the database of some big tech companies like Google.
A dedicated service called Internet Archive is primarily known to keep old data of any website over the internet.
Below in this post, we have explained how to use these tools to find out or see deleted tweets of someone.
Internet Archive- Wayback Machine

Twitter Archives

Google Cache

SnapBird
---
Method 1: Use Internet Archive – Wayback Machine to find deleted tweets.
The Internet Archive is a digital library with the stated mission of "universal access to all knowledge."
Its crawlers collect the data of almost all websites in the world. As of April 2021, it holds over 3.8 million images, 649k software programs, and a whopping 552 billion web pages in the Wayback Machine.
Well, you can also use the internet archive to find the deleted tweets of someone. Here is how you can use the Wayback Machine to find deleted tweets:
Steps to use the Internet Archive to see deleted tweets:
Open

 archive.org/web

 to find someone's deleted tweets.

Enter the profile link of the person whose tweets you want to find.

Now, click on the 'Browse History button.' For example, here we're taking Elon Musk.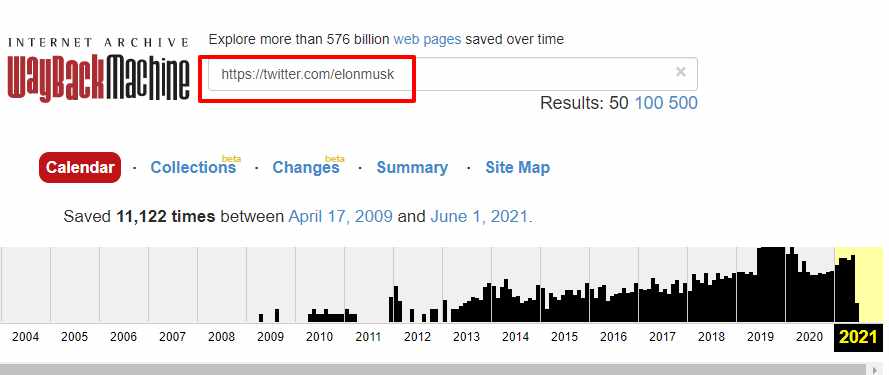 Now, choose the date for which you want to see the tweet from the calendar below on the website.
That's it, here you will see deleted tweets with text and photos.
---
Method 2: User Twitter Archives to see your deleted tweets
Yes, you read it right! Twitter officially provides archives data of your account.
Using Twitter archives, you can only find deleted tweets of yourself. So if you are looking to see deleted tweets of someone, follow other methods in the guide.
If you don't know you can get your Twitter archive data, then follow the steps below:
Steps to get the archived Twitter tweets:
Go to your Account settings by clicking on the More icon in the navigation bar.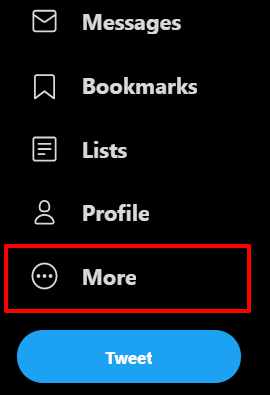 Now, click on the option 'Settings & Privacy.'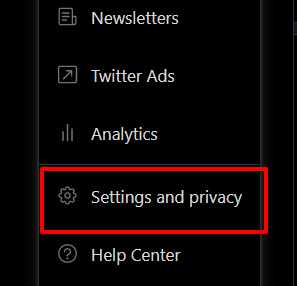 Now under your account, click on 'Download an archive of your data'.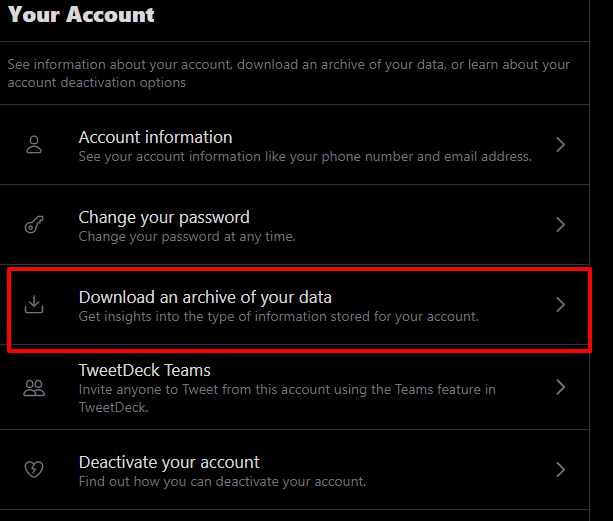 Enter your password under Download an archive of your data, then click Confirm.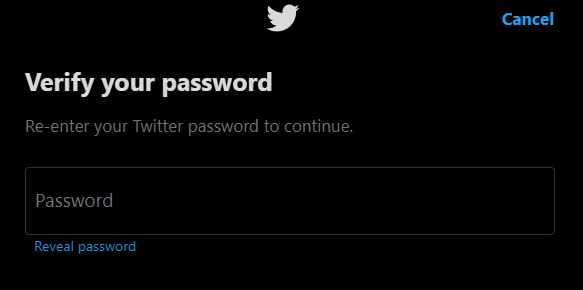 Now, verify your identity by clicking Send code to your email address and/or phone number on file. In case you do not have an email address or phone number on file, you will be redirected to the Account information page.
Enter the code sent to your email address and/or phone number.
After verifying your identity, click the Request data button. If your Twitter account is connected to Periscope, you'll have the option to request an archive of your Periscope data on Periscope directly.
When your download is ready, you will receive an email to your connected email account or push notification if you have the app installed.
Once you receive the email, click the Download button while logged in to your Twitter account and download a .zip file of your Twitter archive.
So, Now you have the Zip file on your system. But how you can view the deleted tweets from the data in Zip file.
Follow the steps below to see the deleted tweets using the zip file of your data from Twitter archive:
First, extract the data .zip file using WinZip.
After the file is extracted, you will get a new folder.
Now, Go to that folder and open Your archive.html to see deleted tweets.
That's it, here you can see your all deleted tweets which you have made from day one.
---
Method 3: Use Google Cache to find deleted tweets :
Another method to recover deleted tweets is using Google cache.
You can use the cached data on your browser to see deleted tweets of Twitter. Follow the steps below to use Google cache to view deleted tweets.
Steps to find deleted tweets using Google Cache
Open Google Search on your browser and search for your Twitter account.
Here, click on the down arrow next to the URL of your Twitter profile as seen in screenshot below.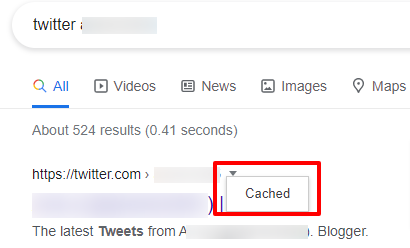 Now, Click on "Cached" to see deleted tweets through the previously cached version of your profile.
In order to view deleted tweets of someone, you will need to search his/her username on Google instead of your username.
Note: Before using the Google cache to find deleted tweets, make sure you haven't cleared your browser cache.
---
Method 4: Use SnapBird to find deleted Twitter tweets.
Snapbird is also a pretty popular website to view tweets, mentions, and replies of any user on Twitter.
You need to enter the user's username whose deleted tweets you want to see, and Snapbird will search and provide all the relevant data.
Note that Snapbird only works when you connect your Twitter account with it.
Follow the steps below to use Snapbird to see deleted tweets of someone.
Go to the Snapbird.org website.

Authenticate your Twitter account.

Now, enter the username of the user whose deleted tweets you want in the search bar present in the top left corner and press enter.
So, here you will be able to see all the user's data from the date he/she started using Twitter. However, you can filter the data by choosing a custom date.
Update: Snapbird is currently not working.
Here are some Snapbird alternatives that work in the same way:
Pikaso Bot for twitter.

MyTweetAlerts.
---
Final Words: How to See deleted tweets
Sometimes you may require to recover your old tweets on Twitter. But the process to get your deleted tweets isn't very easy.
However, we believe you have learned how to find your deleted tweets by following the methods mentioned above in the article.
To recover your deleted tweets, you can use the official Twitter archive's data, but in case you want to view someone's deleted tweets, then you will have to use Google cache or Wayback machine, as explained above.
So, that's all using these tools; you should be able to view deleted tweets of someone.
For more Twitter guides, visit our dedicated Twitter section here.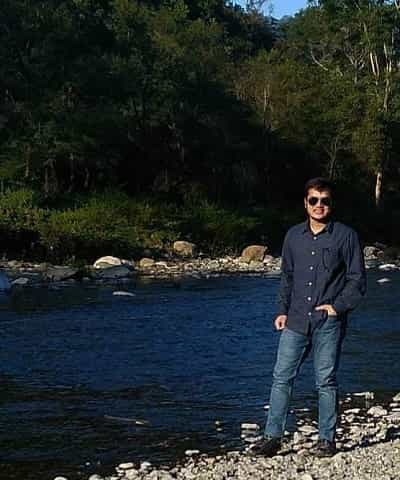 Ankit Kumar is an Engineer by profession and a blogger by passion. Over the last several years, he has written tons of articles, solving queries on Quora. He also has years of experience in investing in Cryptocurrencies, Funds, and Stocks.