Why is my TD debit card advance not working?
What is the limit for a TD debit card advance? Get the reasons and the answers in this article.
TD Canada Trust bank is a commercial bank operating out of Canada. And like all the banks it gives you a debit card to work with. And there is an option to take an advance out of it. That is known as an overdraft.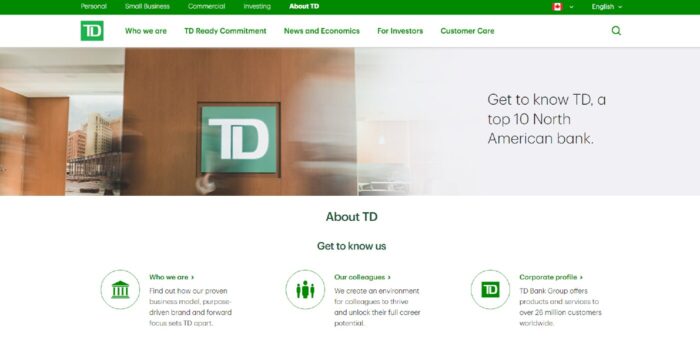 You can check out our previous article for a TD e-Interac transfer issues.
---
What is a TD Debit Card Advance?
Short Answer: This is a discretionary overdraft service provided by TD bank. Which means that the bank will decide whether to give you access to this option or not. 
The overdraft covers one-time debit card purchases or ATM withdrawals. Also, you will have to pay an overdraft fee depending on the amount you are trying to use at that moment.
You can enroll to this service from their website or the mobile application. One or many checking accounts can be enrolled into this service. And you can get out of that enrollment at any moment in time. But you should remember to clear your dues before that.
Let us say that the bank thinks you can clear your overdraft in time, they will give you this opportunity. Otherwise, your request will not be granted. All of this depends on the conduct and rapport you maintain with your bank.
---
Why is my TD Debit card advance not working?
Short Answer: If your TD Debit card advance is not working, you might want to check that you have enrolled with TD bank for an advance. The advance service does not come with the card, you have to do it manually. 
Although this might not be the only reason for your card not working, this is the most important one. Because people tend to forget that this is an enrollment service and not one that is default. The other reasons are listed below.
Reason 1 – Account not enrolled (for multiple accounts)
If you have multiple accounts registered with TD Bank, use the one that has been enrolled with Debit Card Advance. If you enroll one card, it will not be reflected to the other cards. You can however, enroll multiple accounts for the overdraft service.
---
Reason 2 – Outstanding debts
If you have a lot of outstanding debts from previous transactions, the bank might choose to disapprove the transaction you are trying to do. So clear off your earlier debts, before taking on new ones.
---
Reason 3 – Expired card
Check the date on the card, to keep the expiry date in mind. Generally TD Bank sends you a new card a month before your old one expires. If you haven't received it yet, you should contact your customer support and do it as soon as possible. Also, you should activate your new card before the old one gets expired.
---
Reason 4 – Wrong PIN
PIN or Personal Identification Number is the unique number that is assigned to your card for protecting it. There are usually three attempts for entering a right PIN. So if you have multiple accounts and are getting confused write them down on a piece of paper and keep it with you.
---
Reason 5 – Incorrect details
If you are shopping online and want an overdraft, but are unable to get one – you need to verify various details here.
The debit card number, the name and the expiration date of the card.
And the CVC or CVV number on the backside of the card.
Also, if you get an OTP verify it twice before entering it and hitting the submit button.
---
Reason 6 – Damaged card
A damaged card won't do you any good. Cracks, scratches and breaks in the cards are one thing. But if the magnetic strip has lost it's power, then the card won't work. So, next time you keep your card with you, don't keep them near magnets or devices with magnets (mobiles).
---
Reason 7 – Technical issues
Sometimes the issue cannot be circled out. There are several issues like
Server issue
A faulty website
ATM machine issue
Swipe machine might not be working properly
All the listed things might not work as you expect all the time.
---
Reason 8 – Suspicious transaction
A suspicious transaction is a transaction when the associated bank thinks that the recipient of the payment is not following the legal rules and regulations. At that point of time, the bank decides to guard you by blocking any payments to that entity (recipient). This is for your safety, and you can try your payment elsewhere to check if the advance is working or not.
---
Reason 9 – Account blocked
If you have done something malicious with your accounts, then the bank account blocks your transactions and your account too. If you think this has happened by mistake, you need to contact customer support and inform them about the same.
---
Reason 10 – Vendor doesn't accept card
If your card is a VISA card(usually TD debit cards are Visa cards), verify that the store or online purchase accepts VISA cards. These cards are generally accepted everywhere. But if your recipient does not accept it, you might want to try another way to pay them.
---
Reason 11 – International payments unaccepted
Your debit card advance might not be suitable for international payments. In the event that your account has not been activated for international payments, you will not be able to do any transactions online or in-person. If you are in another country, the card might not be allowed to make any transactions there.
---
Reason 12 – TD Bank server issue
A lot of people including my acquaintances have informed me that there are a lot of issues with TD Bank's servers. Servers have been down these last few weeks and don't use overdraft service until that issue gets resolved.
---
What is the TD debit card advance limit?
Short Answer: There is a limit of $50 without any fees to you. Anything more than that will be charged, of course. 
If you have overdrawn more than $5 (in a business day) and have not paid it back, you will have to pay an amount of $35 for each and every overdraft transactions after 3 advances. That is a very steep amount. If you want to avoid overdraft fees, make sure that you pay the advance amount as soon as possible.
Also, if you have your account balance in negative for more than 10 days – you will be charged an amount of $20. And the amount will be carried forward and fees will be added so on and so forth (if you move the date forward).
---
FAQs
Q1. How to avoid overdraft fees?
It is important to keep your account balance positive as soon as possible. 
For everyday you delay or for every subsequent transaction you take an advance on, you will have staggeringly high fees. Best to clear them as soon as possible. There is also a Decline All option, to decline transactions preventing any overdrafts or advances in the future. Also, you can always opt out of this service, since this is not default.
Q2. What is Saving Overdraft Protection?
This service links your accounts and cover the overdrafts by paying it from another account. 
A lot of people choose this option so that they can pay for the overdrafts as soon as possible. And obviously then they don't have to pay overdraft fees, saving a lot of money there. You will not get this option if you have enrolled for a debit card advance. So, this is also not default and needs to be enrolled. Keep in mind that the transfer from one account to the other has some fees.
---
Final Words
This article gives you all the possible reasons the issue with TD Bank's advance option arises. I hope this article has helped you circle out your problem.
That is all folks!
Don't have a good day, have a great day!
---
Further Reading:
Why is TD Global Transfer not working
Why is my TD credit card not working
How to Fix: TD Interac e-transfer not working
Why would TD Bank close my account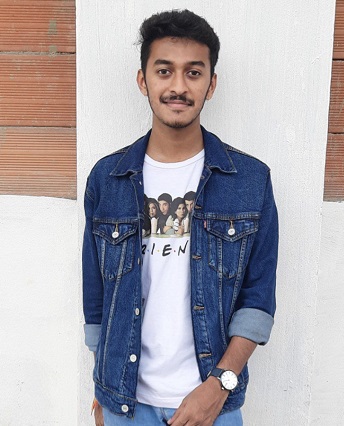 Sri Sahith is passionate and writes his articles by ensuring attention to detail. During his graduation study, he has taken elective subjects like Business Economics and Financial Analysis. These gave him the interest, knowledge and passion to write articles related to Finance-Tech. Also, he loves to read books and talk about them as long as possible.