How do I know if TD Bank closed my account?
Why would TD Bank close my account?
What to do when your bank closes your account? Read on to know all about it.
TD Canada Trust Bank is one of the leading banks in Canada. And the bank has its own rules which when broken, will close or block access to your account. This article will give you information on how to deal with such a situation. And the measures to be taken after that happens to your personal account are mentioned.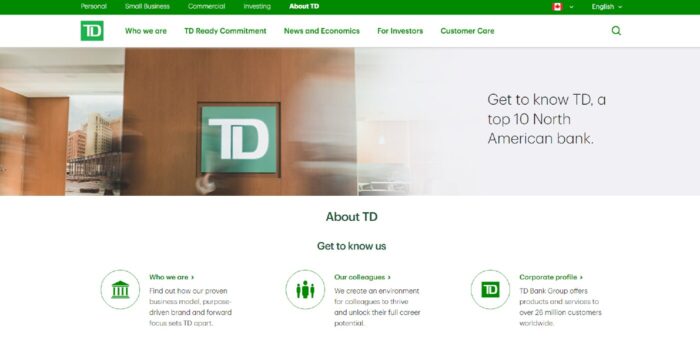 ---
How do I know if TD Bank closed my account?
Short Answer: To know if TD Bank closed your account, check your text messages. If they indeed closed your account, you will get a text message with the reason mentioning why they did it. 
If for some unforeseen reason TD Bank has decided to close your account, they will inform you via their various communication media. Like an email or a text message from their official account. They will mention a reason and the time from which point on you will not be able to access anything related to your account.
Or if you haven't gotten any official confirmation but your account seems closed (for example you are unable to transfer money), you can contact customer support and ask them about the same.
---
Why would TD Bank close my account?
Here are a few reasons to check out to know what made them close your account.
Reason 1 – Overdrafted account (Negative balance)
Let us say you have taken an advance on something you could not pay right away, due to insufficient funds. So, when you take that amount out to pay off the money, you need to pay it back soon. If you do not pay it back the debt will rack up and you will have to pay it back with late fees for missing the deadlines.
They will close your account for maintaining debts and a negative balance for so long. But don't think that you have escaped from paying off your debts, you still have to clear your dues.
---
Reason 2 – Fraudulent activity
If the bank catches a trail of transactions that are with people having a bad social standing, they will close your account. For example, any transactions with suspected terrorists or other criminals will not bode well with your bank. In that case, they will not want you associated with your bank.
Anything associated with the following list will get you in trouble.
Terrorism
Drugs
Criminals
Gambling
Or any of the other illegal activities you can think of.
So, make sure that the people you transact with are on the right side of the law.
---
Reason 3 – Inactive account
An account with no history of any banking activity in the past few months or years will be closed. They will inform you that your account is not being used for a long time. And tell you to at least make a withdrawal or a transaction to keep it alive. If you do not do any of those in time, your account will be closed.
---
Reason 4 – Suspicious activity
Consider a scenario where a person gets money from people outside of their work. And the money is not in small amounts but huge digits. This is something out of the ordinary. And if they do a lot of withdrawals in a certain period, their account will be blocked.
Huge, non-uniform money transfers to or from your accounts will also be considered highly unusual.
But sometimes innocent people get their accounts closed because their family or friends sent them a considerable amount of money as a gift. At that point, it is their duty to inform the relation with the sender and show proof.
---
Reason 5 – Joint account holder issue
If you have a joint account with someone who is stuck in a legal issue (even though unrelated) could cause your account to be blocked. And to get out of a joint account you need the consent of both parties. And if the other person doesn't agree to get out, your account will stay closed.
---
Reason 6 – Incorrect or insufficient details
The details you gave to your bank should match Government IDs. If there is any change in the name, address, phone, or other essential details, you should update it as soon as possible. Not linking your phone number to your bank account is also considered highly suspicious.
---
Reason 7 – Your branch closed
For any reason, in the event that the branch you opened your account from is closed, your account will also be closed. They might return your money. But you will have to open another account. You should expect back the money you have kept in your account minus any debt you owed them.
---
What to do when your bank closes your account?
Short Answer: First thing to do when your bank closes your account is to contact customer support. And ask them the steps to follow to get your account back alive. 
They will have informed you about the closing of your account before it does. If you have missed that, check your emails and messages for any reason they might have mentioned. Clear any debts and dues you owe the bank for overdrafts.
If you think this was a mistake, you need to mention it to them and ask them what the reason is. They will tell you to visit the bank with your IDs and necessary documents. Visit them, talk to them and get your account back online.
---
FAQs
Q1. I have cleared all my debts on my closed account but they still haven't given me access to my closed account. How to get my account back?
Contact your local branch for more information.
You might have cleared your dues but the bank might still not trust you, because you delayed your payments. Contact them and maintain a good rapport with them to show that you will not repeat such kinds of things again.
---
Q2. How many days until I can reopen a closed account?
Any bank generally gives you 30 days to give the bank valid reasons for your usage of the account. 
If within 30 days you haven't done anything to get your account back, you will not be able to get it forever. The old account will be gone, you will have to open a new account.
---
Final Words
This article gives you the reasons for the closing of the TD bank account. And what to do after it has closed the account. I hope this article has provided you with the information you were looking for.
That is all folks! Don't have a good day, have a great day!
---
Further Reading:
Why is TD Global Transfer not working
Why is my TD credit card not working
Why is TD debit card advance not working
How to Fix: TD Interac e-transfer not working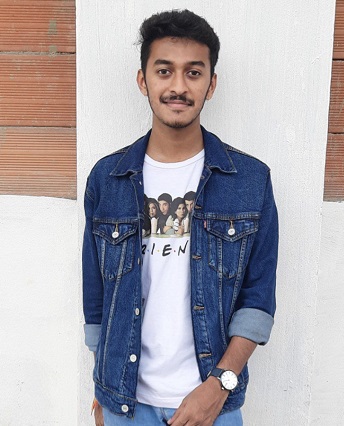 Sri Sahith is passionate and writes his articles by ensuring attention to detail. During his graduation study, he has taken elective subjects like Business Economics and Financial Analysis. These gave him the interest, knowledge and passion to write articles related to Finance-Tech. Also, he loves to read books and talk about them as long as possible.