Your Affirm limit can be decreased due to many factors such as late payments, multiple purchase requests, poor financial behavior, decreased credit score, etc
So, if Affirm has reducer or decreased your credit limit, you have landed on the right place. Here we have provided the reasons why affirm might have decreased your limit and how to increase it.
So, let's get started.
Why did my Affirm limit decrease
1. Late or missed payment
The first and the foremost reason why your Affirm limit is decreased could be the late payments.
If you missed any payment or paid it later, it could be a potential reason Affirm reduced your credit limit.
So, if you do not want to reduce your Affirm spending limit, it's better to pay every payment on scheduled time.
Well, we would recommend to pay Affirm earlier than the scheduled date, it will help you build trust with Affirm and your limit will increase faster.
While late or missed payment remains that the top reason why your Affirm limit might be decreased, there can also be some other reasons as discussed below.
---
2. New account
If you are a new Affirm user and got approved for a good credit limit, but now your limit has reduced, it could be due to several reasons such as ordering less, ordering too frequently, not paying payment on time or other irresponsible behavior can get your account limit reduced.
New account or user are more vulnerable to get their account restricted or get their limit reduced while using the buy now pay later apps.
As new account haven't built trust and a relation with the app, the chance of getting restricted are more if they do not use the service responsiblily.
So, to build good and long term relation with Affirm, use your account very responsibility such keeping the order frequency normal, paying every time on time and so on.
As you use Affirm for 6-8 months, your credit limit will increase significantly.
---
3. Multiple purchase requests
The next reason your Affirm limit may be reduced could be to placing a lot of order at a time.
If you have ordered 4-5 items at a time and that too expensive one's, it could trigger Affirm system to reduce your limit to stop you from placing more orders.
Especially if your account is new, and you have placed multiple order within a short period of time, it could have increased your chances to get your limit reduced.
---
4. Ordering expensive item
Moving forward another reasons Affirm might decrease your limit could be that you have ordered a very expensive item.
If the order you have placed using Affirm exhaust your 100% credit limit or even 90%, it could be a reason Affirm automated systems have reduced your limit.
So, be careful whiling ordering the items using Affirm or any other buy now pay later apps. Do not use complete limit while purchasing items, especially if your account is new.
You can order expensive items using Affirm once you have build trust and long term relation with it.
---
5. Bad credit score
Affirm perform a soft credit score check on you before approving your order or account. It may also periodically perform a credit score check to minimize the risk for itself and reduce the number of defaulters.
So, even if you used to have a good credit score earlier, your limit might get reduced or account might get restricted if your credit score is dropping because of your poor financial behavior.
So, maintain a good credit score if you do not want, Affirm to get your limit reduced.
---
Final Words
Affirm is a BNPL (Buy now pay later) app that allows you to split your purchase in several installments.
Once you apply from Affirm and get approved, you can purchase items from thousands of merchants and retailers and split your payment into installments that can range from one month to 48 months. However, three, six and twelve month payments are most common.
Affirm have a credit limit set for every user based on a number of factors such as credit history, credit score and other financial behaviors. The Affirm limit can increase and even decrease due to several reasons such what we have discussed today above in the post.
So, that's all folks. We hope after reading this post, you were able to understand why Affirm limit was decreased.
For more such posts, you can visit our Affirm section or follow a few related posts below.
---
Further Reading
Can you use Affirm virtual card on Cash App
Can you use Affirm to pay bills
Does Best Buy accept Affirm? How to use it?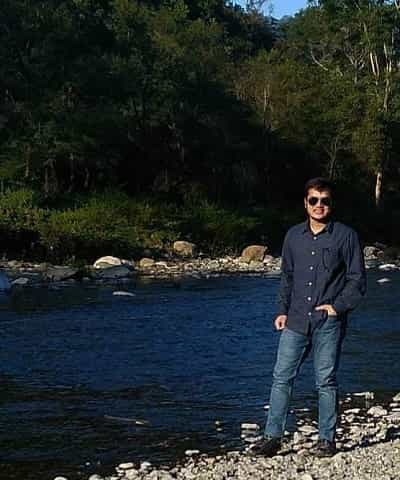 Ankit Kumar is an Engineer by profession and a blogger by passion. Over the last several years, he has written tons of articles, solving queries on Quora. He also has years of experience in investing in Cryptocurrencies, Funds, and Stocks.