Are you someone having issues with Affirm?
Is Affirm not working on your device?
If you have issues purchasing with Affirm and looking for solutions, you should thank Google as the search page has brought you to the right web page.
Here, in this post, we will see how you can fix Affirm 'not working' issues without the help of anyone else.
So, if you are ready, let us dive right into the details.
---
Why is Affirm not working?
Affirm is not working because of internet connection issues, or your Affirm limit is exhausted; there can be issues with Affirm app on your mobile device, you might be using a VPN. Affirm doesn't work if your device is connected to a private or shared network.
---
Fix: Affirm not working
1. Check your internet connection
We will start with very basic troubleshooting methods for the device. Let us assume that the device is causing a problem with Affirm app.
First of all, check if your internet connection is working fine. As you already know, online platforms like Affirm require an active online connection to work.
Start by checking if your router is working as intended. Look for the signal lights on the router. If everything looks right, try connecting the internet on a different device.
But, if there are no issues with the router, there could be a service issue. Contact your service provider for more details.
If you can use your mobile data for an internet connection, try using Affirm once. And if not, wait till your Wifi internet connection is available again.
---
2. Check if Geo-Blocked
Affirm is a US-based finance-tech platform that serves the users of the USA and its territories. If you are someone, who is not based in the US, you won't be able to use Affirm services through its app or website.
If you are a US citizen and currently travelling out of the states, you cannot use Affirm in that scenario as well.
---
3. Disable private and shared network
VPNs are popular these days. A VPN or Virtual Private Network helps the user mask their IPs and stream content that is not available in a particular region.
If you are using a VPN service for any of these reasons or even for something else, you won't be able to use Affirm.
The Affirm services are geo-blocked and cannot be used outside the US. Even if you are using VPN and connected to a different US state, Affirm won't work.
Disconnect your VPN connection before you use Affirm services to buy anything.
---
4. Download latest app version
Now that you have checked the issues with your connection let us see if the app is working fine or not. The app developers keep bringing new updates to eliminate bugs and glitches. This is why you must always keep your apps up-to-date.
If Affirm is not working on your device, chances are you are using the outdated version of the app.
All the issues can be fixed easily by downloading the latest version of the Affirm app.
---
5. Reboot your device
Sometimes, all you need is to give your device a quick refreshment. You can easily do it by simply rebooting your mobile device.
Rebooting or restarting the device frees up the RAM and memory of all the loaded apps. This makes it easier for the mobile device to rerun the apps.
Try restarting your device before launching the Affirm app on your mobile device. This will possibly fix the minor issues. But if the problem pertains, proceed with the next method.
---
6. Sign-in again
If you use your Affirm account on different mobile devices, you might see issues using the Affirm app. And the reason is simple, you are being restricted by the security systems of Affirm.
To fix this issue, you will be required to sign out of Affirm from all of the mobile devices. When done, sign in on your primary device again. And hopefully, you will be able to use Affirm again like earlier.
---
7. Delete Affirm app cache
If you have been using Affirm on your mobile device for a long, it might have piled up a lot of data.
Well, cache data is somewhat important for your device. For a smooth experience, the app saves data like account sign-in details, password, username, preferences and more. So, the users do not have to enter the details every time they launch the app.
This cache data sometimes makes it hard for the app to function properly. But, this issue can be resolved easily by simply deleting the cache data. Simple, right?
Firstly, tap and hold the app icon and select the App Info option. Then, select the storage and data option, there go to the Cache Data section. Delete the cache data now.
Before you proceed, you must ensure that you have account details and a password to sign in again.
---
8. Clean Up Storage
If you have cleared the cache data on Affirm and still cannot use the Affirm app, we suggest you try clearing some storage off your mobile device.
You might not have realized it; any app on your mobile device needs some space in the root storage. And if, in any case, there is no or even low space left in the phone's storage, the app might not work as intended.
You can easily fix this problem by clearing up some storage. Search for unwanted long videos, especially the HD and 4K videos. A couple of minutes long 4k video might take hundreds of MBs and even GBs on your device. Delete the ones you can and free up the space.
---
If you have tried every basic troubleshooting method and still facing issues with Affirm, we suggest to proceed with next the set of methods.
9. Use Affirm web version
Affirm is available on Android, iOS, Windows, and Mac. And if you still cannot access the services on your mobile, you must try using the services on the web version.
Do not worry; the web version is nothing different, and it is easy to use. Open the Chrome browser on your PC and search for the official Affirm website – Affirm.com.
Again, if you face issues with Affirm on your PC, try using it on a different browser. We suggest you use Google Chrome, Microsoft Edge, Safari, Firefox or Opera.
---
10. Try one-time-use virtual card
If you cannot use Affirm mobile app, you must try Affirm on your PC. But, what if the same issue pertains? In that case, you can try using Affirm's one-time-use virtual card.
Virtual cards are nothing but debit cards that can be used only once. You can use Affirm powered virtual card to finance your expenses and then return the borrowed amount in easy installments. You can choose to return in a month as well. It's up to you.
Affirm may not be available as a payment method at all online or offline stores, but the virtual card works at most places.
---
11. Contact Affirm support team
Till now, we have included almost all the possible methods to fix the issues with Affirm and workarounds. But, if the Affirm services are not down and you are still facing the same issues, we will suggest you contact the Affirm support team.
It is possible that issues are with your Affirm account only. And if there are any, Affirm will share details with you.
To contact the Affirm support team, you will be required to fill up a form on their official website. Visit this link and start filling up the details.
You can also try the online chat support on the same page. But, try this feature only in the working hours time window.
If you are unable to connect to the Affirm team, try contacting the official Affirm Twitter handle.
---
12. Use Affirm alternatives
Last but not least. You have other options to use as well. There are different BNPL (buy now, pay later) platforms that offer services to lend money to eligible users.
These platforms do not perform a credit check but do a soft check before approving any purchase request on their platforms.
Check out our curated list of – Top 10 Best Buy Now, Pay Later Platforms (No Credit Check)
---
Final Words
And that's all.
If your Affirm is not working, you can check out all possible methods to fix issues with Affirm mentioned here. We have tried our best to provide solutions in very easy language, but you can let us know if you need assistance in the comments section below.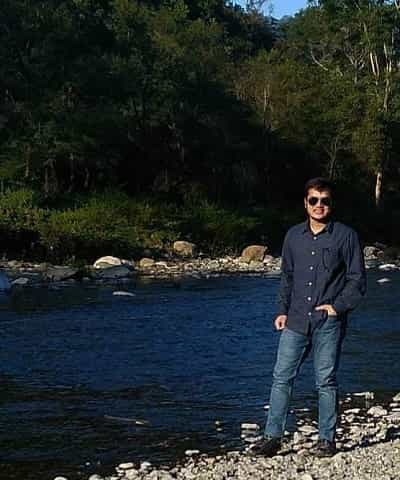 Ankit Kumar is an Engineer by profession and a blogger by passion. Over the last several years, he has written tons of articles, solving queries on Quora. He also has years of experience in investing in Cryptocurrencies, Funds, and Stocks.