What does it mean when Zelle says funded?
Zelle funded vs completed?
Zelle delivered vs complete?
If you have these queries, you have landed on the right page. Here, we have explained all you need to know about Zelle common terms such funded, delivered, completed, pending review, etc.
So, let's get started.
Gone are the days when you used to handle cash and check to pay your friends and family members. Today, several P2P services such as Cash App, Venmo, PayPal, and more have made sending money really easy.
Well, to use these apps or services, you would have to create a new account and download a separate app on your device.
On the other hand, Zelle is a service integrated within your bank's mobile app. For people who need to transfer money to their friends and family a lot, Zelle is the easiest way to transfer money.
However, before you start using Zelle or you are already a user of Zelle, you should know the terminologies used in Zelle.
So, let's get started.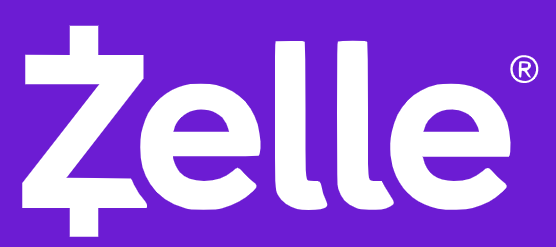 ---
What does funded mean on Zelle
Funded on Zelle means the payment has arrived at the recipient's bank and has cleared. 
So, when you pay someone or transfer money using Zelle and the payment status is 'funded,' that means the money has successfully reached the recipient's bank account.
---
What does delivered mean on Zelle
Delivered on Zelle means that the money has been sent from your end, but the recipient hasn't accepted it yet.
So, if you ever send a payment to someone, and Zelle status shows 'Delivered' but not 'Completed', it means the money has been sent from your end, but the recipient is yet accepted it.
If the recipient does not accept the payment within 14 days, Zelle will refund it to your account.
---
What does pending review mean on Zelle
Payment status pending on Zelle means the recipient may not have enrolled their mobile number or email address to receive the payment.
If the recipient does not enroll within 14 days, the payment will expire, and the transaction will need to be made again.
However, in some cases, there can be several reasons why Zelle shows your payment as pending, such as:
---
What does reverse Zelle mean
Reverse is a term on Zelle that people you to ask can you charge back a payment, or simply can you reverse a payment on Zelle.
However, you cannot reverse payment on Zelle once it's sent.
Well, if you have sent a payment to a person who hasn't enrolled for Zelle yet, you will be able to cancel it or reverse it.
Also, if you have not canceled the payment and the recipient does not accept it, Zelle will reverse the payment to your bank account.
---
What does request mean on Zelle
Request on Zelle is an option using which you can request money from someone. 
Follow the steps below to request money from someone on Zelle:
From the Main Menu, select Send Money, then Send Money with Zelle.
Choose Request money.
Select the person you'd like to request funds from or select Add a recipient.
Enter the amount and select Review.
Select Request to submit.
---
What does split mean on Zelle
Split on Zelle is an option that allows you to split up your bills with friends on anyone who uses Zelle.
Suppose you and your friend went for dinner, and you paid the bill, and you want to split the bill, which you can easily do using the Split option in Zelle.
Follow the steps below to Split bill on Zelle:
Tap Split. Select the contacts, splitting the tab with you. Or if they're a new contact, add them to your Zelle contacts.
Select Enter Amount and add the purchase total.
Tap Review and the screen will display the evenly divided amount, or you can adjust the amount for the person or persons splitting the tab with you.
Tap Request and your contact(s) will all receive a notification by text or email that you have requested money.
When a contact approves the request, we'll notify you that they've responded and sent you money, which will go directly into your account and be available, typically in minutes.
---
Final Words:
Zelle is a United States based digital payments network owned by Early Warning Services, LLC, a private financial services company owned by bank's: Bank of America, BB&T, Capital One, JPMorgan Chase, PNC Bank, U.S. Bank and Wells Fargo.
Zelle is a payment network or gateway that allows user to send and receive money directly to their bank accounts. Zelle is integrated inside over a thousand banks in the U.S. The best part of sending money through Zelle is that there is no middle man in-between; the money goes directly into users' bank account.
So, that's all for now. We hope you were able to understand all the terminologies used in Zelle such as funded, reverse, split, request and more.
---
Further Reading:
How to set up recurring payments on Zelle
How to block someone from sending you money on Zelle
Zelle Transfer Fee: How much does Zelle charge per transaction
"Someone accidentally sent me money on Zelle" – What to do?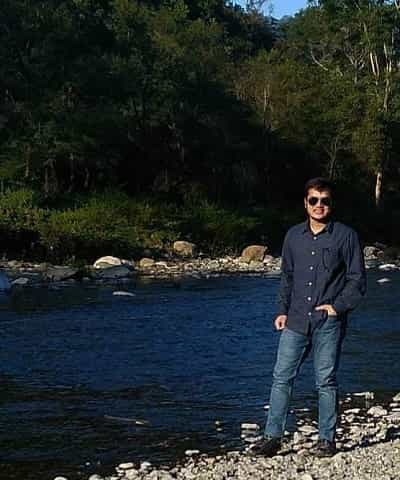 Ankit Kumar is an Engineer by profession and a blogger by passion. Over the last several years, he has written tons of articles, solving queries on Quora. He also has years of experience in investing in Cryptocurrencies, Funds, and Stocks.