Do you want to know does Netspend work with Cash or not?
Or, How to transfer money from Cash App to Netspend ?
If these are your question, you have landed on the right page. In this post, we have explained all you need to know about working of Netspend with Cash App.
So, let's get started.
Netspend is a leading prepaid card provider in the USA with over 10 million users. All transactions made using Netspend card as insured by FDIC (Federal Deposit Insurance Corporation) up to current coverage limit.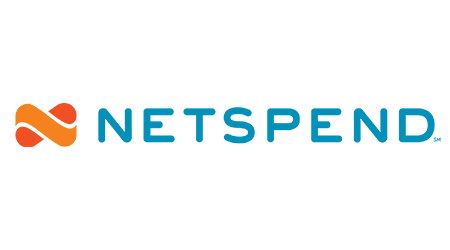 Netspend prepaid debit cards can be used anywhere Debit MasterCard, and Visa debit cards are accepted. Netspend cards can be used to purchase items both in online and offline stores. Moreover, you can also use it to withdraw money from ATMs worldwide.
To get a Netspend prepaid MasterCard and Visa cards, there are no credit checks, and no minimum balance is required.
Well, let's find out how to use Netspend with Cash App, below.
---
Does Netspend work with Cash app
Update: Now Cash app allows linking the Netspend card, so you don't need to follow the procedure listed below. You can simply link the Netspend card with your Cash App, as you would normally do for any other card.
However, if you can't link your Netspend card with Cash App, you can also use an indirect method to transfer money from your Netspend card to Cash App or vice versa.
You can indirectly transfer funds from Netspend to Cash App without using the flashpay ID.
What is Flashpay ID
Flashpay ID is a unique ID associated with your Netspend account. It can be shared with friends and family who are also NetSpend cardholders, and they can use it to send you money. ACE Elite, Control, and Purpose cardholders can also send money to your NetSpend account using your FlashPay ID.
Can you use Flashpay ID on Cash App
You won't be able to use Netspend's Flashpay ID on Cash App. To transfer money from Cash App to Netspend or vice versa, you will require an external wallet and a bank account.
Below is the step-by-step guide of the same.
---
How to send money from Netspend to Cash app
You can simply link the Netspend card with your Cash App, as you would normally do for any other card.
However, there is also an indirect way using the PayPal wallet and your bank account by which you can transfer money between Netspend card and Cash App. Follow the steps to perform the procedure
Note: In this process, you will require a PayPal and a bank account.
Log in to your PayPal account.

Click on the "Add Money Online" button

Select your linked Netspend account to source the funds.

Enter the amount of money and complete the transfer.

Netspend Money will appear in your Paypal account in the next 1 to 3 business days.

Once credited, Go to My wallet on PayPal.

Click on Transfer Money

Choose Transfer to your bank.

Select the bank account to deposit the amount withdrawn, then click on Continue.

Enter the required amount and click Next.

Review your transfer and click on Transfer Now.

Once the funds are credited to your bank, Tap the Banking tab from your Cash App home screen.

Click on Add Cash.

Choose an amount.

Tap on the Add option

Use Touch ID or enter your PIN to confirm the payment from Netspend to cash App.
---
Can you transfer money from Cash app to NetSpend card
Yes, you cannot transfer money directly from the Cash App to your Netspend card and you can also use a bank account and a third party wallet (PayPal) you can transfer your Cash App balance to the Netspend card.
You can follow the similar steps mentioned above to transfer money from your Cash App balance to your Netspend account.
---
Final words:
Cash App is a mobile payment service developed by Square, Inc. It allows users to send and receive money to one another using a mobile phone app. The service is available in the US and the UK. As of March 21, 2021, the Cash App has over 36 million active users.
Cash App only accepts government-enabled prepaid cards, but depositing to these cards does not work. Also, Debit and credit cards from Visa, MasterCard, American Express, and Discover are also accepted by Cash App. However, ATM cards, Paypal, and business debit cards are not supported at this time.
So, that's all for now. We hope you were able to transfer money from your Netspend card to your Cash App account after reading this post. For more post like this, head over to our Cash App or Netspend section, or follow a few related posts below.
---
Further Reading:
How to link Cash App to Chime & Transfer Money
(9 Ways) Fix: Cash App can't Link Card at This Time
How to Transfer Money from Visa Gift Card to Cash App
Does Greenlight Work with Cash App [2021]
Does Dave App work with Cash App (2021)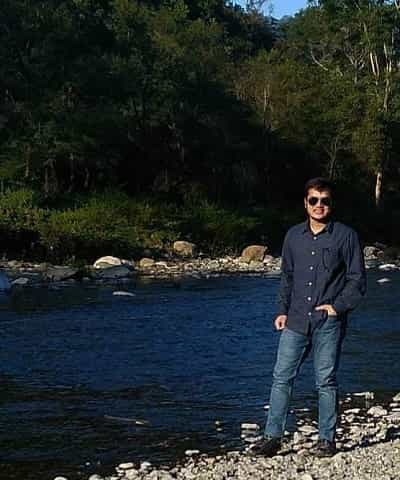 Ankit Kumar is an Engineer by profession and a blogger by passion. Over the last several years, he has written tons of articles, solving queries on Quora. He also has years of experience in investing in Cryptocurrencies, Funds, and Stocks.