Having trouble resetting your HotSchedules password?
What if your account does not have an email associated with it? How will you recover your login details, then?
It's frustrating when you can't access your HotSchedules account because you've forgotten your username or password. And sometimes, even if you recall them, they may not work. In that case, you can refer to this article – Fix: HotSchedules Login Not Working.
Now, in this article, I'll show you how to reset your HotSchedules login, even if you don't have an email address tied to your account. Well, then, let's not dally and get down to business.
---
How to reset HotSchedules login

Gaining access to your username:
Step 1: Launch your preferred web browser
Step 2: Access the HotSchedules login page.
Step 3: Select the "Forgot Username" link.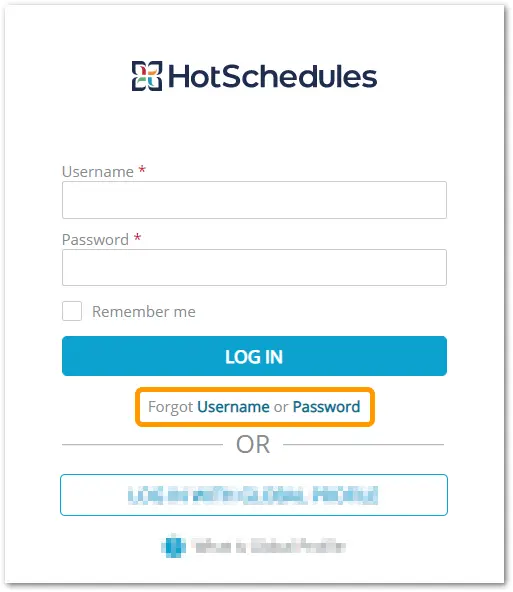 Step 4: Input the email address associated with your account.
Step 5: Select the "Continue" option.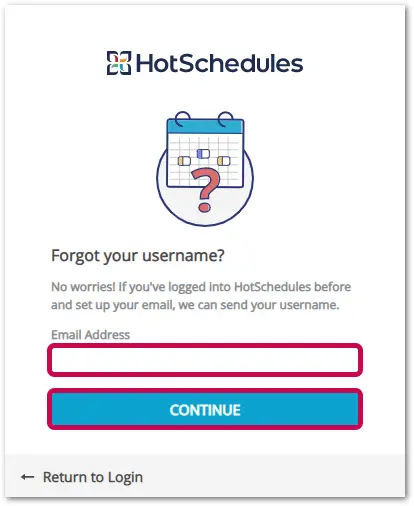 And voila! An email will arrive in your inbox, confirming your long-lost username. But be careful; an error notification may shatter your expectations if you input an email address that doesn't exist in the system.
In that case, you'll have to track down your manager to have the correct email added to your account. If you have more than one account tied to the same email address, you will be asked to choose the company that you would want to retrieve your login for.
To reset the password:
Step 1: Launch your web browser once again.
Step 2: Navigate to the HotSchedules sign-in page.
Step 3: Select the "Forgot Password" link this time.
Step 4: Type in your HotSchedules username.
Step 5: Select the "Continue" button.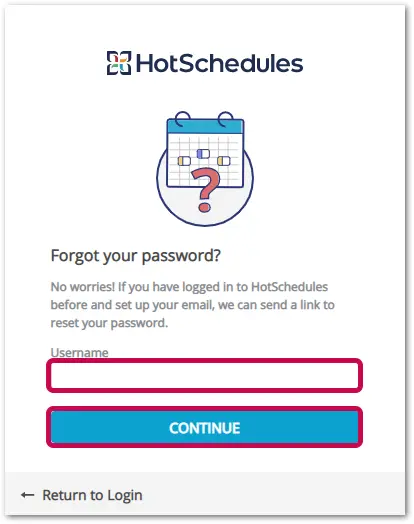 Should you log in with a username that does not exist, a notification will be shown. Follow the instructions above in case you are unable to recall your username.
If you have provided an email address, instructions will be sent for resetting your password to that account.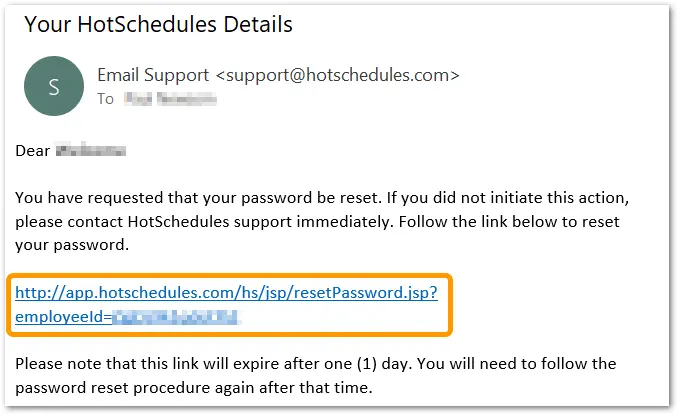 Step 7: Select the Password Reset link.
Step 8: After updating the password, click on the "Submit" option.
---
How to reset HotSchedules login without email
You may have been gone from HotSchedules for some time, but now that you've returned, you're all set to dive into your HotSchedules account. However, there is a catch: your account does not have an associated email address. So, what now? Well, that's where your manager comes in.
Your manager will hand you a new Welcome Sheet after resetting your password. Welcome Sheets are a great resource for newbies and veterans alike. The Welcome Sheet discloses your old username and password.
But it doesn't stop there; it's packed with information that will make you a HotSchedules expert in no time. However, if you are having trouble signing in because you think your username is wrong, you should contact your manager.
Now, let's say you've forgotten your password, or maybe the HotSchedules website is nudging you to change it. You are currently signed in, but the previous password is no longer listed on the Welcome Sheet.
That's when you will have to turn to your manager once again. And this time around, the manager will not be generating a new Welcome Sheet. Instead, they will assist you in resetting your password so that you may access your account. Remember, your manager is there to help you out, so don't be afraid to ask for assitance when you need it.
---
SEE ALSO: 
---
Final Words
As we wrap this up, I hope you've found our solution to the HotSchedules login challenge helpful. Remember, life happens, and sometimes, not having an email linked to your account can be a roadblock. But by following the instructions in this article, you will be able to overcome this situation.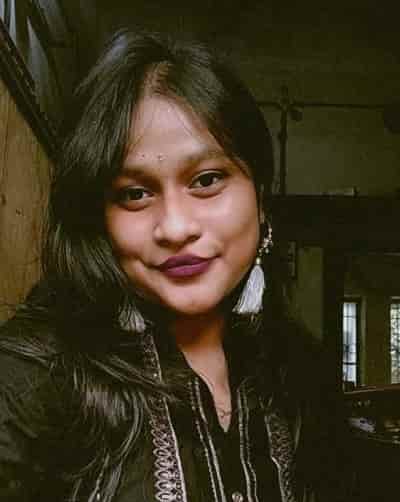 Having earned a Bachelor's degree in Commerce from Ravenshaw University, with a background in Accounting and Finance, Akshita Pattanayak contributes to UniTopTen by writing clear and concise articles based on Finance-Tech. With more than a hundred fin-tech related articles, she hopes to educate people about how banking and payment apps function.