Trying to figure out how to print a Venmo QR code on your computer or desktop?
Searching for stores that accept Venmo QR code payments?
Well, your search ends here. Read on to get detailed answers to all your questions that we've included in this article.
---
How to print Venmo QR code from computer
You'll need to know where to locate the Venmo QR code on a computer before you can print one. That, too, has been taken care of for your convenience. Follow these instructions to generate a Venmo QR code on your PC:
Step 1: Launch the scanner by pressing the Share button.
Step 2: Choose Venmo Me to view the QR code for your company profile.
Step 3: Snap a picture of the QR
To save the QR code, please take a snapshot of it on your computer.
Step 4: View the snapshot of your QR code.
Step 5: Choose Print by right-clicking on it.
---
Why you should print Venmo QR code (for your business)
Short Answer: You should print a Venmo QR code for your business because it shows you care for your customers, helps increase revenue, provides a safe and touch-free payment system, reveals customer info, and promotes your business.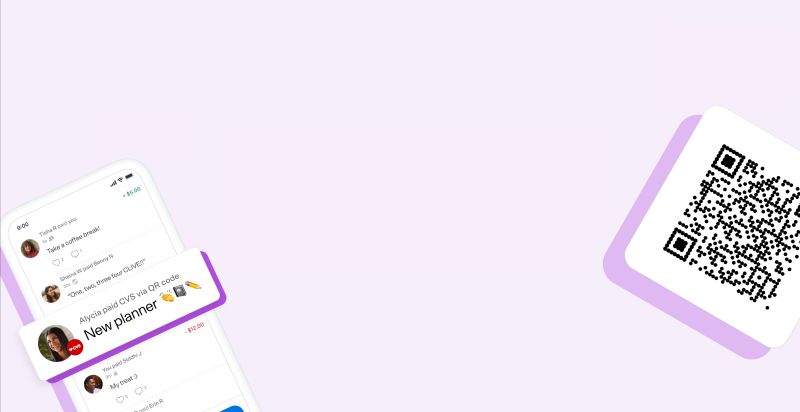 People between the age of 25-35 make up the majority of QR code users and also represent the largest purchasing group. Just a few of the many benefits your business may get from using a Venmo QR code are listed below.
1. They show your concern for your consumers.
It's obvious that you should cater to this technologically aware audience. Furthermore, embracing modern technologies demonstrates that you are open to change.
When a company goes above and beyond to accommodate its customers' needs by adopting cutting-edge innovations, it earns praise and loyalty from those customers.
2. They have the potential to increase revenue.
By providing rapid, direct interaction with your firm, a QR code may be used to increase sales via a variety of channels, including but not limited to: discounts, promotions, online tours, product demos, loyalty schemes, and clubs offering special deals.
3. They can provide a safe, no-touch payment mechanism.
People are understandably hesitant about handing over cash or tapping credit card pin pads, making QR code payments a wonderful touch-free alternative.
If you operate a small company, all you need to do to start accepting payments online is create a QR code.
Put up the printed code in a visible location, like the front counter or register, so customers may see it while making purchases. Users may pay with their existing PayPal or Venmo accounts simply by scanning your code with their smartphones.
4. They can clearly show user data
In addition to revealing the number of individuals that scanned your code and from where, when, and on which device and os, they may also disclose a wealth of other data about your existing and future clientele.
5. They are an excellent tool to help promote your business.
Having a Venmo QR code printed for your company is an easy and efficient method to boost your marketing efforts and go ahead of the competition in the digital world. Marketing costs will also be reduced significantly with the use of QR codes.
---
Where can I pay with a Venmo QR code?
Here is a list of all the retailers where you can pay with a Venmo QR code:
Hollister
Bed Bath & Beyond
Jane.com
Urban Outfitters
Target
J.Crew
William Sonoma
Poshmark
Seamless
The Home Depot
Uber Eats
Walmart
Lululemon
Delivery.com
Hulu
Forever 21
Skullcandy
Foot Locker
Eat24
Grubhub
Abercrombie & Fitch
Boxed
CVS
---
SEE ALSO:
---
FAQs
1. Can you use the Venmo QR code at the ATM?
For the avoidance of doubt, no, Venmo does not support cash withdrawals from ATMs without a card.
---
Final Words
By simply printing off the Venmo QR code that appears on your business page, you can begin accepting payments from consumers immediately. In any case, we hope you found what you were searching for in this post.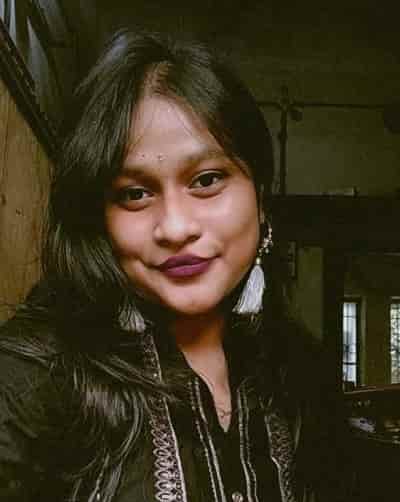 Having earned a Bachelor's degree in Commerce from Ravenshaw University, with a background in Accounting and Finance, Akshita Pattanayak contributes to UniTopTen by writing clear and concise articles based on Finance-Tech. With more than a hundred fin-tech related articles, she hopes to educate people about how banking and payment apps function.