Can't access your Venmo friends list?
Want some assistance in the same area?
If that's the case, you can count on us. You may relax now, since all you have to do is keep reading this article to get the solutions.
It's not often that a company's name becomes a verb, but that's precisely what's happened with Venmo. With the help of Venmo, sending and requesting money from friends and family while you're on the road is a breeze.
If you've ever wondered where your Venmo friends list is or why you can't seem to access it, this post is for you. So, let's not waste any more time and dive in!
---
Why I can't see my friends list on Venmo
Short Answer: It's possible that your phone contacts aren't synchronized with Venmo, preventing you from seeing your friends list. Multiple customers have reported that after an update, they are unable to access their friends list.

Numerous people on Reddit said that the app doesn't display anything and that they could only view the first 20 of their friends while using the website. However, one user discovered that if they visited the profile of a buddy on Venmo and clicked on their Friends tab, the trick would work.
When they saw their name on the list, they only had to click it to be sent to their own Venmo page, where they could then access their friend list.
Now this issue may also occur if your phone and Facebook contacts aren't synchronized. In this situation, you might attempt synchronizing your Facebook and phone contacts once again and see if the problem still exists. You may need to contact Venmo's support team if it does not.
---
How to see my friends list on Venmo
PC:
Step 1: Navigate to the Venmo website.
Step 2: Access your account.
Step 3: In the upper-left corner of the screen, choose the "Friends" tab.
You will now be able to see your list of friends on Venmo.
iPhone:
Step 1: Open the Venmo app on your iPhone.
Step 2: Click on the top-right profile page icon for your user.
Step 3: Select the "Friends" tab.
You may get a complete list of your Venmo friends by doing this.
Android:
Step 1: Open the Venmo app.
Step 2: Select the three black lines in the upper left corner.
Step 3: On the new screen, locate the Search People tab.
Step 4: Select it to open the Friends list.
---
Do you have to be friends on Venmo to send money?
No, you need not be friends with someone on Venmo in order to send them money.
Check in with the intended Venmo receiver to be sure you have their correct contact information before sending any money their way. Verify the recipient is who they say they are and not a scammer posing as a loved one before giving any money.
When you send out your payment information, make sure there are no mistakes. To make a payment, you don't need to be friends with the recipient on Venmo, although doing so adds an extra layer of security.
According to Lauren Saunders, associate director of the National Consumer Law Center, "Even if you know the person, if you have not sent them money before, it's safer to ask them to send you a request first. That way you know the username is accurate."
---
FAQs
1. Can I remove friends from Venmo?
You may delete a friend from your list if you do not longer desire to communicate with them. Going to their profile in the app, tapping the "Friends" checkbox, and then tapping "Unfriend" will do the trick. If you're using Venmo online, locate the 3 dots in the top right corner of the user's profile. Click "Remove as Friend" to unfriend them.
2. How to hide my Venmo friends list?
To conceal your Venmo contact list, launch the app and choose the menu button. Click "Settings" then "Privacy" from the menu that appears. If you scroll down, you'll see a link labeled "Friends List." Select it, and then modify your preferences as needed.
---
Final Words
For your convenience, Venmo has made it simple to see your list of friends inside the app. If you've been looking for your Venmo friends list and haven't had any luck, we hope this article has helped. Moreover, as was previously indicated, you don't necessarily need to be acquainted with someone in order to give them money; all you need is their username, email ID, or phone number.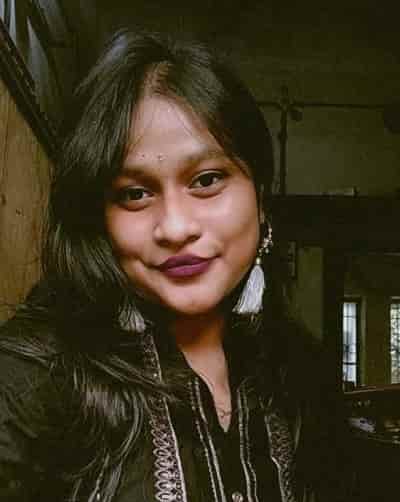 Having earned a Bachelor's degree in Commerce from Ravenshaw University, with a background in Accounting and Finance, Akshita Pattanayak contributes to UniTopTen by writing clear and concise articles based on Finance-Tech. With more than a hundred fin-tech related articles, she hopes to educate people about how banking and payment apps function.