Yes, you can pay Affirm with a credit card for some type of purchases.
Are you wondering if Affirm accepts credit cards as the payment method?
Do you want assistance in paying Affirm with a credit card?
Well, if you are having a hard time, fret not. Here, in this post, we will be providing you with a guide to help you with credit card payments on Affirm. And along with a detailed guide, you will find some other important details as well. Be sure to all of them.
---
Does Affirm take Credit Card
Yes, Affirm takes credit card as payment method for making installments. But, not all types of purchases are eligible for credit card payments. You can check the eligibility in the payments section.
Affirm doesn't specify anywhere about the type of payments that are considered eligible for credit card payments. But, it is very convenient for the user to check if they can pay the installment with their credit card.
If Affirm doesn't show the option to pay the down payment or the installment with a credit card, you can always use other methods like a debit card or a bank account.
Affirm allows every type of purchase to be paid off by debit card or the bank account. But, this is not the case with credit cards.
Now that you finally know that Affirm accepts credit card as payment methods, let us now see the step-by-step guide for the entire payment procedure.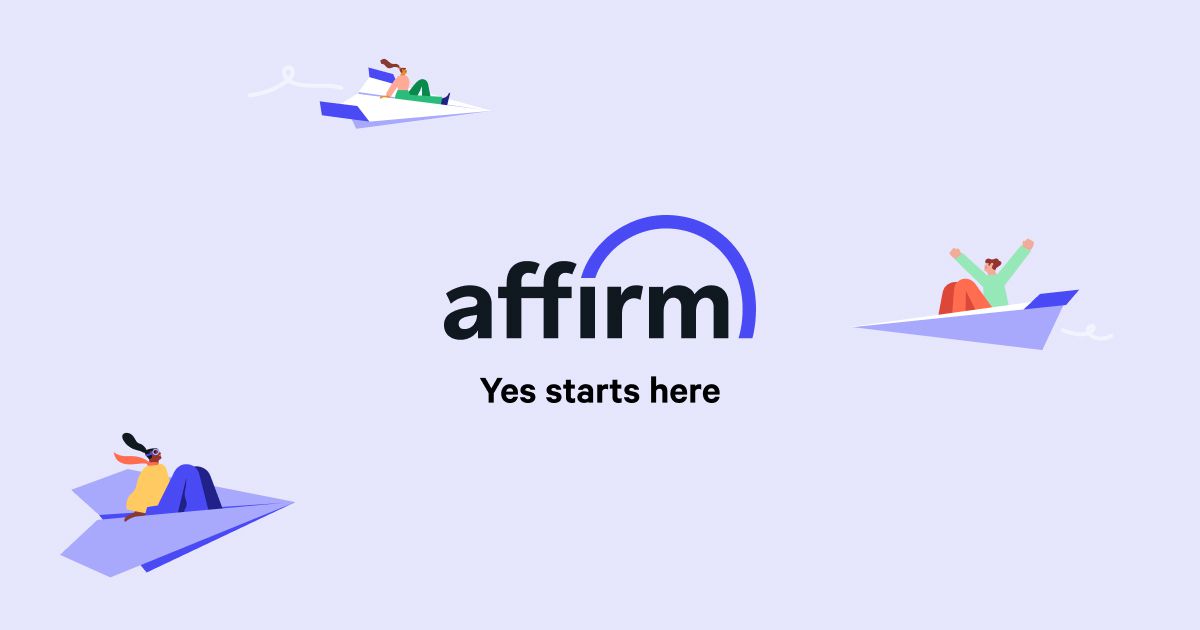 ---
How to pay Affirm with Credit Card
The procedure to pay Affirm is very easy. You just need to recall the method to pay Affirm with debit card or bank account.
Well, if you don't remember the procedure, fret not. Here, we will be providing you with a step-by-step guide on how you can pay to Affirm with a credit card.
So, if you are ready with your credit card details, let us dive right into the details.
Step 1 – Go to Affirm.com or app
The very first step would be to visit the Affirm platform. You can reach out to Affirm.com, the official website. Or you can continue with the Affirm mobile app for more convenience.
The app is available for free for both Android and iOS platforms out there.
On opening the app or the website, you will be required to 'Sign In' with your Affirm account credentials. Continue with the next step if you are already signed in with your account.
---
Step 2 – Go to the Pay section
On opening the Affirm website or the mobile app, you will find yourself on the homepage of the app.
In the menu section, you are supposed to find and go to the 'Pay' section.
Here, we are assuming you are about to make your first payment or installment.
---
Step 3 – Select the purchase you want
Now, in the pay section, you will see all the scheduled installments you are required to pay for your recent purchase request from Affirm.
You can check out the payments that need to be done along with the details like the exact amount and the last date of the submission of the installment. Always be sure to pay installments on time, or you will be charged a late fee by Affirm.
Select the payments tab that you wish to pay back, and that's it.
---
Step 5 – Select Make one-time payment
On selecting the purchase, you will see different options. There, select the 'Make one-time payment' option to continue.
---
Step 6 – Select the amount
Now, you need to select the amount that you want to pay.
---
Step 7 – Select to pay with credit card
Right after selecting the amount, you will be asked the payment method to pay to Affirm. You will see the default payment method – Debit card and Bank account.
These two payment methods will be available for each and every purchase request you made from Affirm.
But, you need to check if the credit card option is available for your purchase request. As mentioned above, credit card is not available for all purchase requests.
If your purchase is eligible for credit card payment, you can choose the credit card option and proceed.
In case you are unable to pay with your credit card, debit card, and bank account, you have one more payment method. You can pay with a check as well.
---
Step 8 – Submit card details
On selecting the credit card, you will be redirected to a new page. Submit your credit card details like – card number, expiry date, and other required details to continue.
When done, submit your card for review.
You will receive the confirmation if Affirm accepts your card for payments.
---
Step 9 – Make the payment
And finally, make the final payment. You can pay both the down payments as well as the installments for your Affirm purchases.
Since Affirm doesn't allow users to set up their credit card for the AutoPay feature, you will be required to pay each month before the scheduled time. Or you will be charged by Affirm for late payments of the installments.
---
FAQs
1. Can I pay Affirm with a Credit Card?
Yes, you can pay Affirm with a credit card. But, be advised, not all Affirm purchases support credit card as an eligible payment method.
---
Final Words
And that's pretty much all you needed to know about credit card payments at Affirm.
We have included a detailed guide explaining each involved step. But, if you still need assistance with any step, you can let us know in the comments section below.
---
Further Reading: 
Can you use Affirm to pay bills
Does Best Buy accept Affirm? How to use it?
Can you use Affirm virtual card on Cash App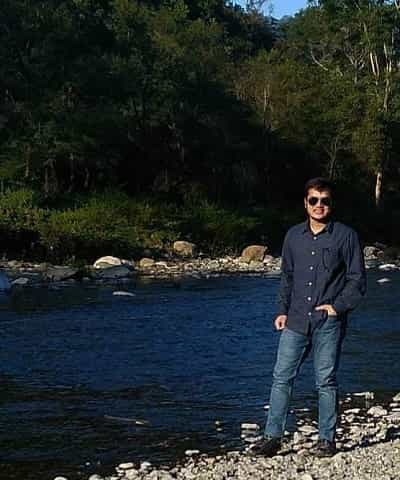 Ankit Kumar is an Engineer by profession and a blogger by passion. Over the last several years, he has written tons of articles, solving queries on Quora. He also has years of experience in investing in Cryptocurrencies, Funds, and Stocks.