Instagram presents user-curated content on its Explore page. Based on the posts a user likes and the individuals they choose to follow, that person's Explore page will display different material than another user.
To put it simply, Instagram's Explore tab compiles content it believes you'll find interesting.
Instagram uses an algorithm to determine which posts appear in the feed.
This algorithm takes into account factors such as the number of likes a post has received, the amount of engagement it has received, and whether or not the account posting the image is similar to the accounts you already follow.
Stick to the end of the article if you wish to know about how the Instagram Explore page filters the content for you and how you can reset your Instagram Explore page.
---
Why is my Instagram Explore page full of models?
Short Answer: Your Instagram Explore page is full of models maybe because you follow and interact with a lot of model-related content, post model captions quite often or use hashtags relating to models.

The finely calibrated algorithm that Instagram uses to generate the Explore feed has gotten to the point where it is pretty good at connecting users with content that would be of interest to them.
One of the perks of being featured in this subject is the possibility that a model's audience, number of impressions, and income may all improve as a result of them being in the Explore page.
It's a location where you can cultivate a feeling of community while also growing the size of your audience.
As of this, you will always run across patterns because they are continually trying to increase their reach.
1. Interaction with model-related content:
Both the Explore page and the feed algorithm on Instagram present content that the app believes you would be interested in based on your prior interactions with the site.
It's possible that Instagram continues popping up model-related stuff on your feed because you follow several models and engage with their profiles. If this is the case, try following fewer models.
2. Using Hashtags relating to models:
The Explore feed on Instagram displays posts from users whose profiles the user has not yet browsed through or followed, in contrast to their own Instagram feed, which only shows content from accounts the user is presently following.
This demonstrates that the Explore page algorithm takes into consideration the hashtags that you mention amongst other factors.
3. Engaging with related visual content:
In addition to the hashtags, Instagram considers the actual visual content such as posts and reels as well as the words that you use to describe it.
4. Putting up model-related captions:
Additionally, Instagram takes into account captions that are either about or somehow related to models.
When you put up model captions, the captions will show up on the Explore tab of your account.
---
Why is my Instagram Explore page weird?
You may find your Explore page weird if a bug resets your Explore page, if there is a glitch in the Instagram app or if the Instagram server is down.
Instagram is obviously moving in the direction of even more personally curated and tailored content, as seen by the latest revamp of Explore page to incorporate Stories and a new toolbar with a Shopping button.
However, Instagram's explore feed often has bugs. If your website crashes, strange postings and material will appear in the explore feed.
Either Instagram is experiencing technical difficulties or there was a bug that caused your Explore feed to be reset which could be why it might seem weird to you.
Many Instagram users are affected by this issue, and the company is aware of the problem.
This is frustrating since it means your feed page will no longer be personalized to your preferences.
There's nothing you can do except wait it out.
Many users then went to Twitter to voice their frustrations and inquire as to whether or not they were alone in seeing their Explore pages reset.
This bug does not seem to be affecting all Instagram users, and it has been reported that most people have been able to get their Explore feed back to normal by refreshing it a few times.
You can also visit the Downdetector website to see whether Instagram is now down.
If the graph suddenly spikes, it's safe to assume that Instagram is down and that you're not the only one having trouble.
---
What does Instagram Suggested mean on Explore page?
Instagram Suggested on Explore page means the posts that Instagram recommends based on the profiles you follow and the content you engage with in the app.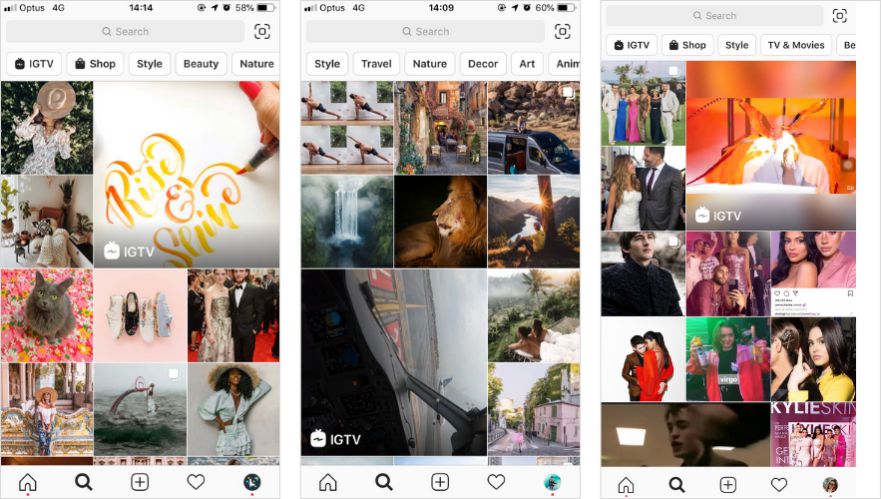 After you've seen everything that your followed accounts have posted recently, Instagram will show you posts from accounts you may like at the very bottom of your feed.
When using the recommended posts function, you may come across content from accounts you haven't explored previously.
The app makes these recommendations based on the accounts you follow and the content you enjoy and save inside the app.
Instagram takes the following factors into consideration:
Your activity:
The people you're following and the content they've liked, saved, or remarked on.
Your followers and following:
How often you have followed or liked similar accounts on Instagram in the past.
Information about the post:
Data relating to the Instagram post itself, such as its likeliness to become viral, the responses it has received, and when and where it was first published.
Information about the account:
What the account's interaction rate has been during the previous several weeks.
---
How can I reset my Instagram Explore page?
There are two distinct sets of procedures that must be completed in order to successfully reset the Instagram Explore feed.
You will first need to erase the history of your searches, and then you will have to reset the explore page.
Your search history has an impact on your explore page as well; anything you have looked at in the past will show up in your feed when you explore.
Instagram remembers the profiles you've looked up, and it will show you additional content from the accounts you're interested in from that source.
By clearing your search history:
Step 1: Open the Instagram app on your phone.

Step 2: Sign in to your account.

Step 3: Select the profile picture icon at the bottom right.

Step 4: From the upper right corner select the three-line burger icon.

Step 5: Click on "Settings".

Step 6: Click on the "Security" option

Step 7: Click on "Search History" from the "Data and History" section.

Step 8: All your recent searches will be shown here.

Step 9: Click on the "Clear All" option at the top.
The "Clear All" option will reset your Instagram explore page.
By removing a certain post from the Explore page:
You may follow these instructions to remove just a certain kind of post from the Instagram Explore page if you don't want to alter the page fully but still want to remove some posts from it-
Step 1: Open the Instagram app on your phone.

Step 2: Select the 'Magnifying Glass' option,
The Magnifying Glass icon is at the bottom of the Instagram screen.
Step 3: Click on the post that you don't want to see.

Step 4: Select the three dots at the top corner of the post.

Step 5: Click on 'Not Interested'.
Instagram will display a notification saying, "This post has been hidden. We'll show fewer posts like this from now on."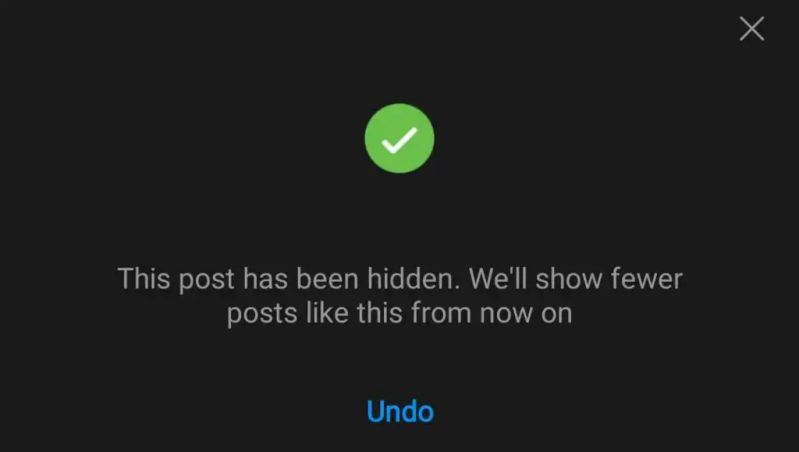 ---
FAQs
1. Can I remove Instagram's suggested posts?
Locate the post you dislike most on your Explore page and click on it.
To expand this post's options, tap the three dots in the post's upper right corner.
Just hit "Not Interested" Once you do this, you will notice a decrease in the frequency with which such content appears on your Instagram explore page.
2. What is the Instagram Explore page based on?
What you see in your Explore page is curated for you based on your Instagram activity and preferences, such as the accounts you follow, the photographs and videos you enjoy, and the people you're connected with.
3. Can the Instagram Explore page be cleared?
Instagram allows users to either customize their Explore feed or start fresh.
To get a completely new Explore Page on Instagram, all you have to do is click a few buttons on the Explore page and under 'Settings' and you will have a new Explore page.
---
Final Words
There have been a number of issues with the Instagram app throughout the years.
The broken Explore page is perhaps the most perplexing. Everything on your explore page will function normally.
You won't even notice that your Explore page was reset overnight, and the following day it will be displaying the same kinds of content as normal.
Many people have had this problem more once and have found no solution other than to wait for their feed to return to normal.
Repairs typically take a few days but may take as long as a week.
The Explore page will automatically revert to its previous form when some time has passed.
---
Further Reading:
Fix: 'Instagram logged me out for unusual activity'
Why my Reels are not getting likes or going viral
What does your Instagram Explore page say about you
[15 Fix] Why my Reels are not getting views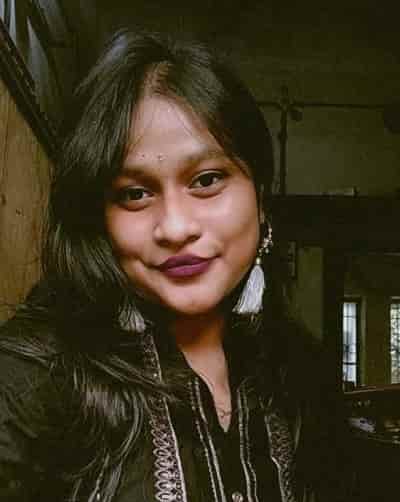 Having earned a Bachelor's degree in Commerce from Ravenshaw University, with a background in Accounting and Finance, Akshita Pattanayak contributes to UniTopTen by writing clear and concise articles based on Finance-Tech. With more than a hundred fin-tech related articles, she hopes to educate people about how banking and payment apps function.