Is your Uber Eats promotion code not working?
Does it keep showing error messages every time you enter the code?
The last thing you want to see when you try to get a meal with a discounted price by using an Uber Eats promo code that you just found out, is a message from Uber stating that you are not eligible for the promotion or that the promotion cannot be applied using the device that you are currently using. However, quite a few users have experienced this issue.
So, let's understand what could the possible reasons be and what you can do about it.
---
Why am I not eligible for promotion on Uber Eats?
Short Answer: You are not eligible for promotion on Uber Eats if it is available for first purchase only, or if the code is only applicable to select food items, restaurants, or regions.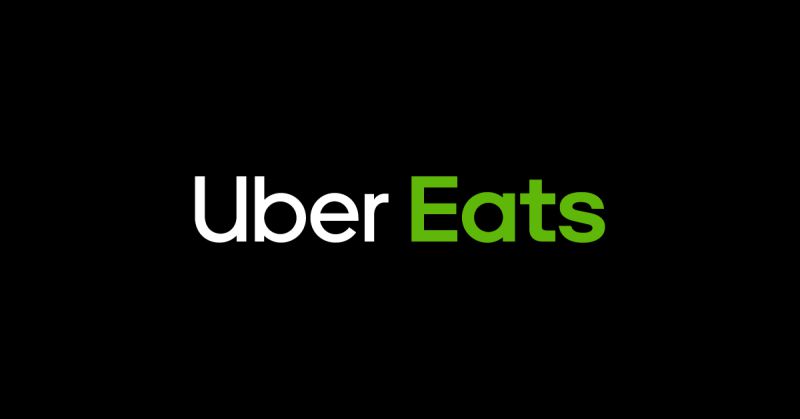 A message stating "This account is not eligible for promotions" would appear sometimes while entering a promo code. In addition to eligibility, the code's applicability will depend on several other factors.
This might cause problems with your primary account if the coupon is only valid for first-time buyers. Remember that discount codes may be complicated; sometimes they will only work for certain food items or in certain areas. Uber Eats often employs this strategy of reaching out through email in an effort to win back dissatisfied consumers.
---
Why does Uber Eats say promotions cannot be applied using your current device?
There are a few major reasons why your Uber Eats promo code isn't working: Uber thinks your device has numerous accounts, your gadget isn't compatible with the offer right now, or the code has already been used. If you want this issue fixed, you should get in touch with Uber.
What this message implies is that Uber Eats will not apply the offer on this device. It's possible that the problem lies not with the gadget but with your account.
In most cases, the issue may be traced down to the individual having several Uber Eats accounts. To prevent users from repeatedly signing up for Uber Eats and cashing in on the "first-time customers" bonus and other incentives, the company takes an effort to verify that multiple accounts belong to the same person when they join up.
Having the same phone number, email address, payment information, or delivery address on more than one account is a red flag, and so is having more than one account associated with the same device. Uber may also be able to distinguish between numerous accounts on the same device via the use of biometric authentication methods like fingerprints or face recognition.
So, if you've signed up for more than one account, you need to get rid of the excess ones. Don't hesitate to get in touch with Uber if this doesn't help.
---
Uber eats not eligible for promotion: What to do
Method 1: Register yourself for Eats Pass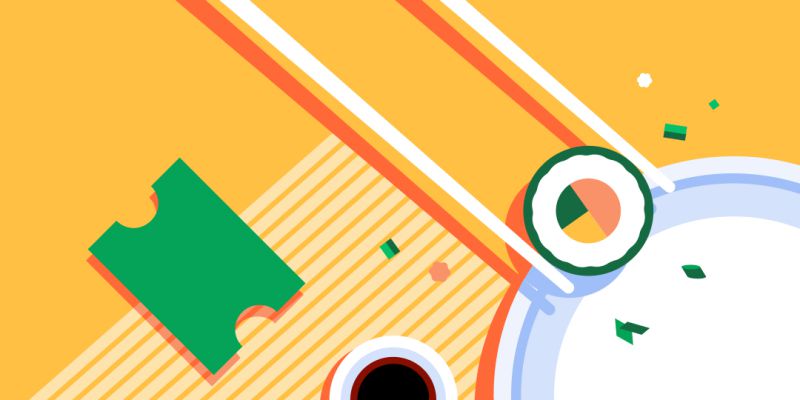 Try out Eats Pass if you often use Uber Eats and are interested in saving money on your food orders. An Eats Pass is an upgraded version of Uber Eats. You pay a set monthly price in exchange for a variety of privileges, such as free delivery from participating restaurants as often as you want, discounts of up to 5% off of certain purchases, and special offers from local eateries.
---
Method 2: Refer Uber Eats to a friend
If you refer Uber Eats to more people, you will be eligible for further savings on your orders. If you invite some friends to use Uber Eats, you and your friends may be eligible for a promotion after they have completed their first order.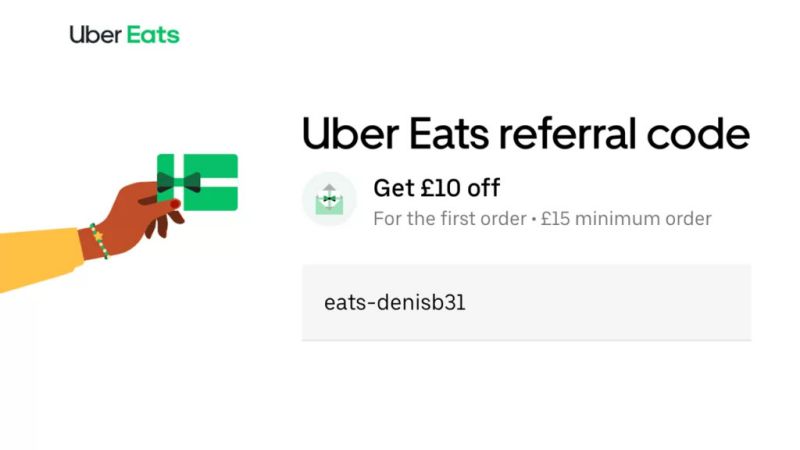 Launch the Uber Eats app, go to your profile by touching the profile icon in the bottom right corner of the screen, and then choose FREE FOOD to locate the referral promo code that is specific to you.
---
Method 3: Register yourself as a new user
We are all aware that Uber Eats provides a discount on the customer's first purchase, which is often between 20 and 25 dollars. For you to take advantage of this offer, you will need to "become a new user."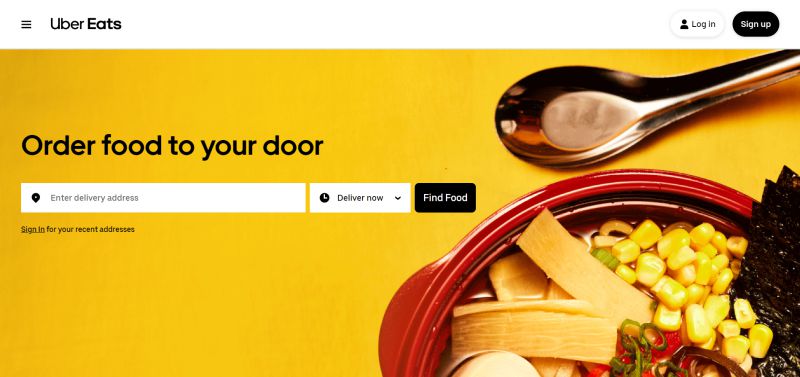 Normally a new account involves a new phone number. If you don't have a number readily accessible, you may search for free applications that provide phone service that can give you as many numbers as you need.
---
Method 4: Use Coupert to get new functioning codes
If the discount you discovered does not work, you will either need to verify the validity of your source or accept the possibility that you will need a different code. You shouldn't hesitate to give Coupert a go if you're sick of looking for the newest functioning code and simply want it as soon as possible.
It's a robust plugin for your browser that scours the internet for coupon codes, automatically verifies them, and gives you cashback on every purchase you make. And, maybe most importantly, it is completely legitimate in every way.
Step 1: Open your browser and add Coupert
Step 2: Go to the Uber Eats page and log in
Step 3: From the upper right corner, click on the Coupert symbol.
Next, a list of all currently active coupon options will appear. Visit the Driver Easy Coupon site in place of Coupert if you're unable to install it on your mobile device. You can quickly and simply locate the most recent Uber Eats discounts there.
Apart from the available promo codes, Coupert also offers a percentage of your total as cash back for every purchase you make.
---
Method 5: Get in touch with Uber Eats support
You can submit a question at their Uber Eats Help site. You may expect a response from their support staff within 48 hours if you submit a query. If you have notifications set on your phone, Uber will send you a notice when you get a response. Plus, you'll get an email from them.
You can also talk to them directly through their Uber Eats Customer Support contact number 800-253-9377.
---
SEE ALSO:
---
FAQs
1. Why isn't my Uber Eats promotional code working?
It is recommended to first check whether the Uber Eats discount code has expired before contacting customer service. In order to make use of a promotional code, you must use the promotional code before its expiration date. After that time, the discount code will no longer be valid.
---
2. How can I use a discount coupon for my current order?
If you hit the user profile button at the bottom of the main page and then go to Promotions > Enter Promo Code > Apply, a discount coupon will be added to your account.
---
Final Words
Uber has likely restricted your device for having multiple accounts, the code has already been used, or your device is not compatible with the promotional code. All of these are reasons that could explain why your Uber Eats promotions may not be applied using your current device or why you are not eligible for the promotion, as already mentioned in the article. This could be a very disheartening experience. So, we hope the above-mentioned fixes helped you out.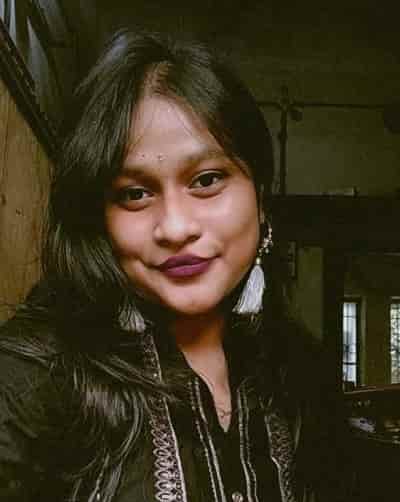 Having earned a Bachelor's degree in Commerce from Ravenshaw University, with a background in Accounting and Finance, Akshita Pattanayak contributes to UniTopTen by writing clear and concise articles based on Finance-Tech. With more than a hundred fin-tech related articles, she hopes to educate people about how banking and payment apps function.